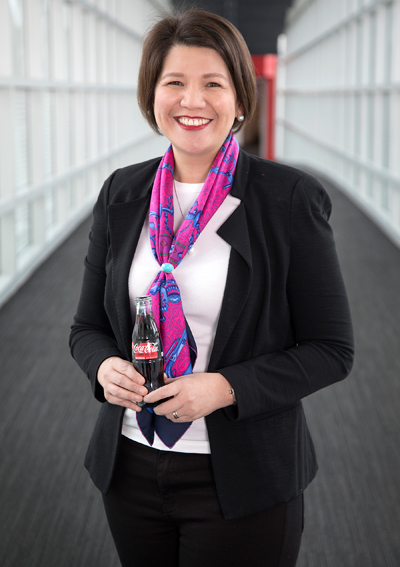 President, Sparkling Flavors Category
Jasmin Vinculado is president of the sparkling flavors category for the Coca‑Cola Company.  She was appointed to this role in January 2021.
Most recently, she served as the sparkling general manager for Coca‑Cola Mexico.
Vinculado joined Coca‑Cola Singapore in 2007 and went on to hold marketing leadership positions across different geographies in the company:  ASEAN, South Pacific, Western Europe and Latin America.
Prior to joining Coca‑Cola, Vinculado worked at Procter & Gamble for 10 years in a variety of marketing leadership roles in South East Asia and the USA.
Vinculado earned a bachelor's degree in Business Administration and Accountancy from the University of Philippines.