Inspired by the Topo Chico® sparkling mineral water brand, popular with mixologists around the world
Australia, 1st September 2021 – Coca-Cola Australia today launched Topo Chico® Hard Seltzer, a new beverage that blends sparkling water with alcohol and a splash of natural flavour, marking the company's entry into the alcohol market in Australia.
Topo Chico Hard Seltzer is inspired by Topo Chico® mineral water, a brand with a rich heritage that began in Monterey, Mexico, and will be available in three unique, refreshing, and exotic flavours: Tangy Lemon Lime, Pineapple Twist, and Strawberry Guava.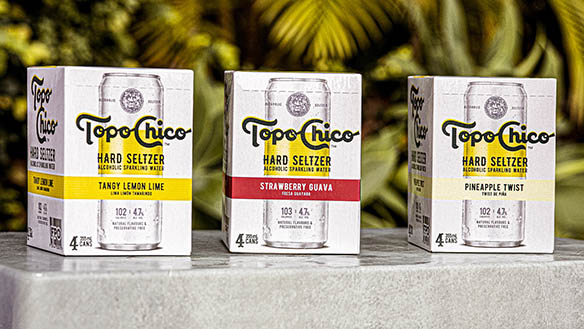 Robert Priest, Coca-Cola South Pacific Vice President, said Topo Chico® will appeal to drinkers who are looking for something new and refreshing to enjoy at entertaining occasions this summer, whether that be virtual or in person.
"We are excited to be entering the hard seltzer category, which has seen incredible growth over the last 12 months. We have a fantastic product in Topo Chico® Hard Seltzer which is backed by fans in Latin America and Europe and we're confident Australians will love the light, refreshing taste."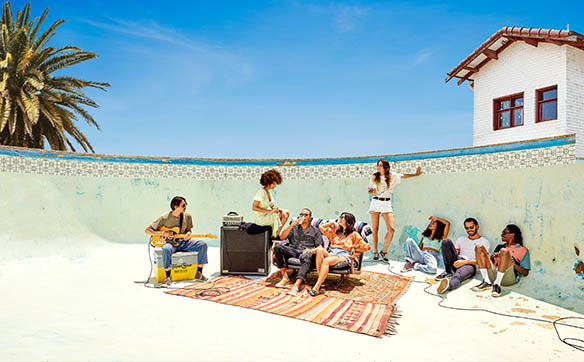 The launch is part of the company's strategy to develop a diverse portfolio of brands that respond to different consumer expectations and needs, including at-home entertaining, virtual catch-ups or going out with friends.
"At Coca-Cola, we're developing a beverage portfolio that keeps up with the experiences our consumers want. With the warmer months fast approaching, Topo Chico® Hard Seltzer's flavours of fiesta are for Australians looking to kick back and enjoy themselves for a summer characterised by balmy afternoons, friends, family, barbecues, and most of all, fun!" said Priest.
Globally, The Coca-Cola Company has launched new drinks including tea, grab-and-go coffee and many more.
Topo Chico® Hard Seltzer will be available from September in sleek 355ml cans, each containing 4.7 percent alcohol by volume (ABV), under 104 calories per can and are gluten free with no artificial sweeteners. Topo Chico® Hard Seltzer will be available in packs of four from select Dan Murphy's, BWS and independent liquor stores.
###
NOTES TO EDITOR
Topo Chico Hard Seltzer is to be consumed by 18+ only. Always drink responsibly
For more information, please contact:
DEC PR
Maddy Berry
coca-cola@decpr.com.au
About Coca-Cola South Pacific: The Coca-Cola Company (NYSE: KO) is a total beverage company, offering over 500 brands in more than 200 countries. Our portfolio in Australia includes Coca-Cola, Coca-Cola No Sugar, Fanta, Sprite, Powerade and others. We're constantly transforming our portfolio, from reducing sugar in our drinks to bringing innovative new products to market. Together with our bottling partner we have made a commitment to reduce sugar across our portfolio by 10% by 2020, as well an industry-wide pledge to reduce sugar across the industry by 20% by 2025. We're also working to reduce our environmental impact by replenishing water and promoting recycling. With our bottling partners, The Coca-Cola Company employs more than 700,000 people, bringing economic opportunity to local communities worldwide.