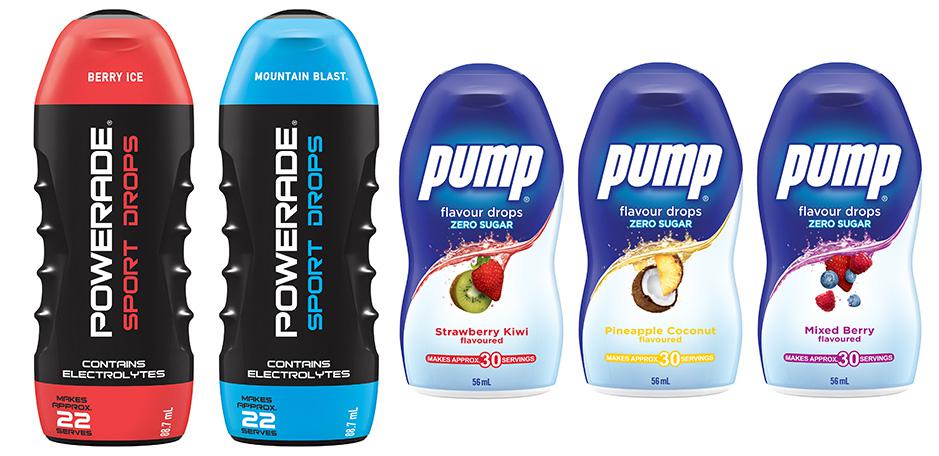 Download Press Release
Download High-Res Images
Australia, 18 December 2015: Coca-Cola South Pacific has today announced the launch of two new dynamic products which are aimed at providing consumers with new and enhanced choices in the water category. Powerade Sports Drops and Pump Drops have both launched into market, designed to evolve the burgeoning water segment and tap into significant growth opportunities.

Powerade Sports Drops is a customised offering providing 'on the go hydration' and is primarily targeted at unlocking the significant market opportunity around the 'on the go' exercise occasion. The target audience for the product is focused on active males across a broad age range.

Available in Powerade's top selling flavours, Mountain Blast and Berry Ice, Powerade Sports Drops powers water by enhancing hydration with the addition of electrolytes to replace those lost through sweat. As part of the overall strategy for the master Powerade brand, marketing activity will reinforce the consumption occasions to consumers at point-of-purchase, backed up by a range of striking point-of-sale merchandising solutions.

Pump Drops is a flavoured drops offering designed to deliver added value to the bottled water category by driving flavour innovation. It is the first water enhancer to launch in Australia under an existing water brand, as opposed to standalone offerings or new brands. The product is targeted at 18-34 year olds who are conscious about their health, as well as those seeking more variety from their water consumption. Pump Drops adds a sugar free flavour blast to water and is available in three different flavours: Strawberry Kiwi, Mixed Berry and Pineapple Coconut.

The launch comes off the back of the success of the launch of liquid concentrate water enhancers in the US, which resulted in driving category volume growth and a 15 per cent increase in the flavoured water segment. In-store point-of-sale activity will be a key driver of the product marketing push as the Pump brand seeks to drive further growth.

Powerade Sports Drops and Pump Drops is available now in Coles Supermarkets and Caltex, and in all other major grocery, petrol and convenience outlets nationally from 2016.

Tracey Evans, Hydration Marketing Manager, Coca-Cola South Pacific,said: "The launch of our new Drops products further extends our commitment to present more choice when it comes to the beverages we offer, providing more innovative options to meet the consumer demand of our respective target audiences.  We see growth potential for both products similar to what we have already seen in the US, making this a very exciting time for water in the Australian market."

Collaborating agencies: 
Shopper Marketing- Passport Brand Design

For more information contact Red Agency at the bottom of this PDF.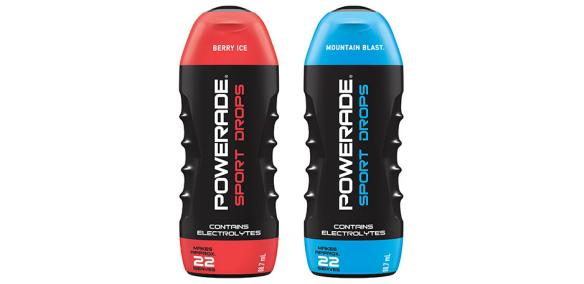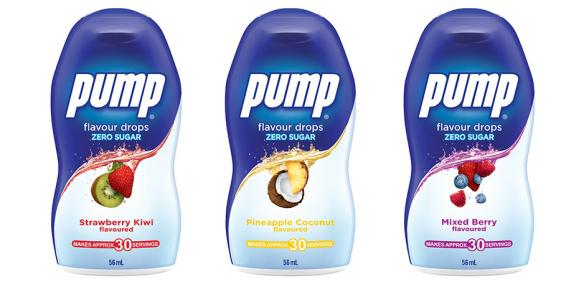 Download Press Release
Download High-Res Images
About Coca-Cola
The Coca-Cola Company is the world's largest beverage company, refreshing consumers with more than 500 sparkling and still brands. Globally, we are the No. 1 provider of sparkling beverages, ready-to-drink coffees, and juices and juice drinks. Through the world's largest beverage distribution system, consumers in more than 200 countries enjoy our beverages. With an enduring commitment to building sustainable communities, our Company is focused on initiatives that reduce our environmental footprint, support active, healthy living, create a safe, inclusive work environment for our associates, and enhance the economic development of the communities where we operate. Together with our bottling partners, we rank among the world's top 10 private employers with more than 700,000 system associates. For more information, visit www.theCOCA-COLAcompany.com, follow us on Twitter at twitter.com/CocaColaCo or visit our blog at www.COCACOLAblog.com.
The Coca-Cola Company is represented in Australia by Coca-Cola Amatil and Coca-Cola South Pacific. For more information about our Company, please visit our website at www.coca-colajourney.com.au.
In July 2013, we made four business commitments to help to address the issue of obesity in Australia. These commitments are to increase the availability of our smaller portion sizes, offer more low kilojoule beverage options, provide transparent nutritional information in more places and help get people moving by supporting physical activity programs. For more on our commitments, visit www.coca-colajourney.com.au.