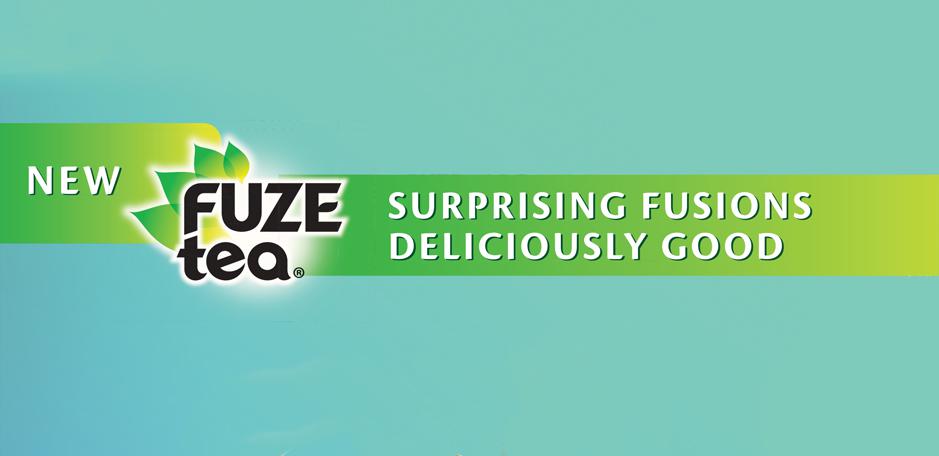 Australia, 8 February 2016: Coca-Cola South Pacific has today announced the launch of ice tea brand FUZE TEA in Australia, supported by a multi-million dollar marketing push. The brand aims to deliver an aspirational iced tea offering to consumers and is positioned as a premium alternative within the category. Through its dynamic range of flavours, FUZE TEA will celebrate 'surprising fusions that are deliciously good', as part of the brand's strategy to shake up the category for new and existing iced tea drinkers.
The FUZE TEA range includes five different tea types and flavours that will appeal to those who are looking for an unexpected yet delicious drink while they entertain or socialise. Flavours include Wild Raspberry & Hibiscus, Summer Mango & Chamomile, Juicy Peach, Crisp Apple & Lemongrass and Zesty Lemon, made from a variety of teas including black, green and rooibos. Three of the five variants are low kilojoule and are sweetened with stevia.
FUZE TEA will primarily target the adult social occasion with a focus on capturing the attention of women in the 18-49 age bracket.
The launch of FUZE TEA is backed by a multi-channel marketing strategy. In the coming months, the brand will launch a series of high-impact marketing initiatives including a TVC, out-of-home, PR and digital activity.
A key pillar of the strategy is a partnership with Channel 7's My Kitchen Rules, with full integration across the show's platforms. This includes FUZE TEA championed as a signature 'welcome drink' for contestants when they host their Instant Restaurants at their homes while there will be further product placement which will appear on the show throughout the season.
Emma Harper, Brand Manager, FUZE TEA, Coca-Cola South Pacific said: "FUZE TEA is an exciting brand that we are delighted to bring to market in Australia. We see a big opportunity to breathe some new life into the category and offer consumers a genuinely new proposition with new flavours and fusions that will change the way they think about iced tea.
"Watch this space as we continue to evolve FUZE TEA in the coming months. In the mean time, we look forward to seeing consumers embrace the brand and its proposition. Over time, we'd like to see FUZE TEA at the heart of social occasions, associated with relaxing and good times with friends."
The product is currently offered in 350ml and 1.25L bottles at grocery and petroleum stores, with low kilojoules fountain peach product also available at McDonalds Australia and Hungry Jacks Australia from now.
For more information, head to www.fuzetea.com.au
Collaborating agencies: 
UM, Ogilvy, Red Agency, Urban, Ensemble, Passport and Coca-Cola Social Centre
For more information contact Red Agency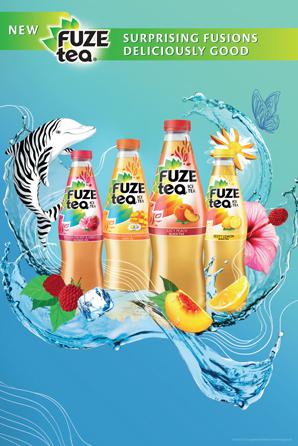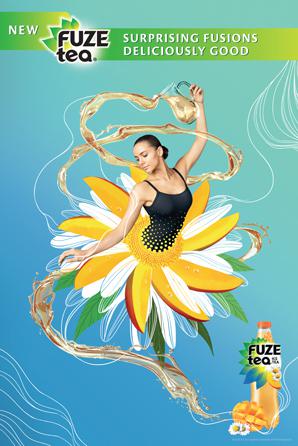 About The Coca-Cola Company
The Coca-Cola Company is the world's largest beverage company, refreshing consumers with more than 500 sparkling and still brands.  Led by Coca-Cola, one of the world's most valuable and recognizable brands, our Company's portfolio features 20 billion-dollar brands including, Diet Coke, Fanta, Sprite, Coca-Cola Zero, Powerade and many more.  Globally, we are the No. 1 provider of sparkling beverages, ready-to-drink coffees, and juices and juice drinks.  Through the world's largest beverage distribution system, consumers in more than 200 countries enjoy our beverages at a rate of 1.9 billion servings a day.  With an enduring commitment to building sustainable communities, our Company is focused on initiatives that reduce our environmental footprint, support active, healthy living, create a safe, inclusive work environment for our associates, and enhance the economic development of the communities where we operate.  For more information, visit Coca-Cola Journey at www.coca-colajourney.com.au. Coca-Cola Amatil (Aust) Pty Ltd is the authorised manufacturer and distributor of The Coca‑Cola Company's beverage brands in Australia.  Coca-Cola South Pacific Pty Ltd, an indirect wholly owned subsidiary of The Coca-Cola Company, provides marketing and technical/quality services to The Coca-Cola Company in Australia.