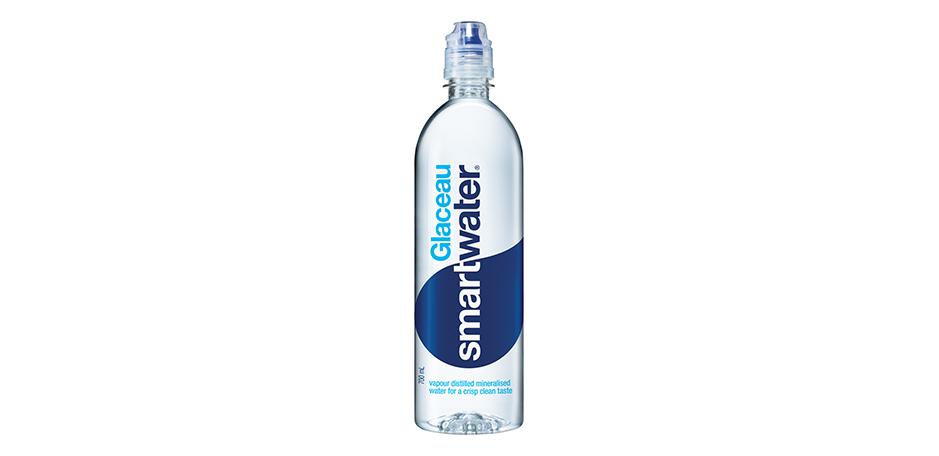 Download Media Release
Download High-Res Image
Australia, 12 April, 2016: Coca-Cola South Pacific has today announced the launch of Glaceau smartwater in Australia, a premium still water offering, which will expand the Australian water category. The launch comes as Coca-Cola seeks to leverage a significant marketing opportunity to drive category value.  
Targeting the 18-34 year old demographic, Glaceau smartwater is a vapour distilled mineralised water. The brand is positioned between 'everyday' and 'ultra premium' water brands and comes to Australia off the back of major global success, including in the US, where it is the number one premium water brand.
What separates Glaceau smartwater from its competitors is the unique vapour distillation process that goes into making it, inspired by the natural purification process.  This ensures pure water with the addition of calcium, magnesium and potassium minerals to provide a clean, crisp taste that is ideal for those who live an active lifestyle. In addition to its unique bottle design, the brand differentiation will be reflected in-store by a range of key retail visuals and merchandising solutions, including posters, case stackers and wobblers.    
Gloria Young, Brand Manager, Glaceau smartwater, said: "With the brand going from strength to strength across the globe, we felt it was time to bring Glaceau smartwater to Australia. It is designed to appeal to on-the-go, style-conscious consumers who are looking for something a little extra from their water and the vapour distillation process is a big point of difference for us. We have an opportunity to make a big impact in the category with this premium yet functional offering and we are confident Australian consumers will respond positively to the sleek design and crisp taste of Glaceau smartwater, sustaining the brand's international popularity."
Glaceau smartwater will be available in 12x700ml sports cap lid packs from a wide range of retail channels including grocery, independents and on the go partners.
For more information contact Red Agency at the bottom of this PDF.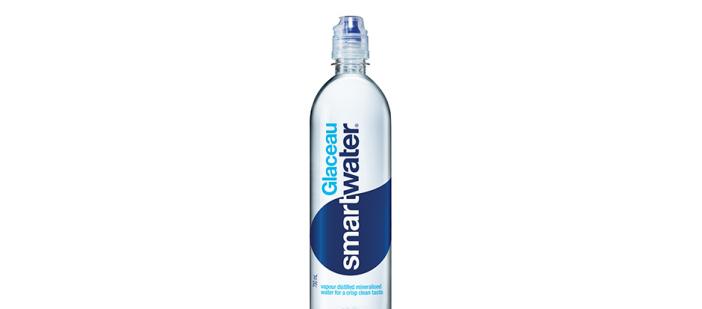 Download Media Release
Download High-Res Image
About The Coca-Cola Company

The Coca-Cola Company is the world's largest beverage company, refreshing consumers with more than 500 sparkling and still brands.  Led by Coca-Cola, one of the world's most valuable and recognizable brands, our Company's portfolio features 20 billion-dollar brands including, Diet Coke, Fanta, Sprite, Coca-Cola Zero, Powerade and many more.  Globally, we are the No. 1 provider of sparkling beverages, ready-to-drink coffees, and juices and juice drinks.  Through the world's largest beverage distribution system, consumers in more than 200 countries enjoy our beverages at a rate of 1.9 billion servings a day.  With an enduring commitment to building sustainable communities, our Company is focused on initiatives that reduce our environmental footprint, support active, healthy living, create a safe, inclusive work environment for our associates, and enhance the economic development of the communities where we operate.  For more information, visit Coca-Cola Journey at www.coca-colajourney.com.au. Coca-Cola Amatil (Aust) Pty Ltd is the authorised bottler and distributor of The Coca‑Cola Company's beverage brands in Australia.  Coca-Cola South Pacific Pty Ltd, an indirect wholly owned subsidiary of The Coca-Cola Company, provides marketing and technical/quality services to The Coca-Cola Company in Australia.