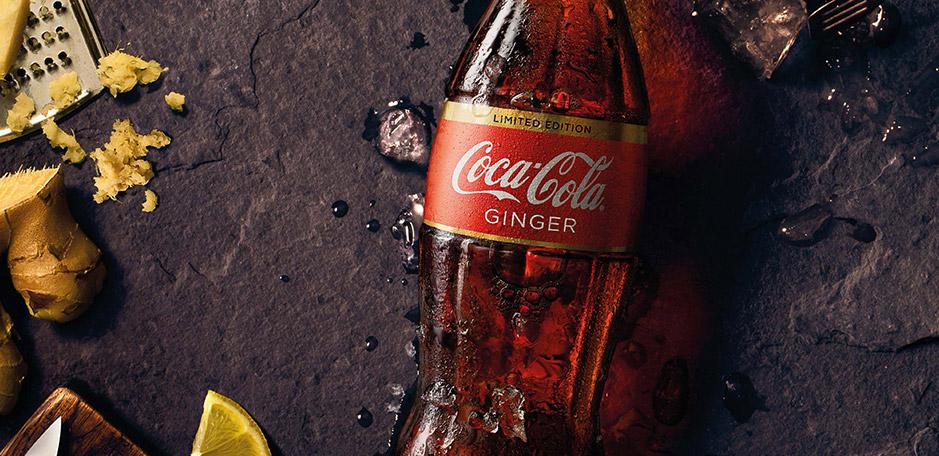 Australia, Monday 31 October 2016:  Coca-Cola South Pacific has today announced the world premiere of its brand new limited edition flavour, Coca-Cola Ginger, in Australia as it continues to innovate in market and deliver Coke 'specialness' to the Australian public.
The new offering gives consumers a refreshing ginger twist on the classic Coke taste, aimed at attracting occasional and lapsed Coca-Cola drinkers. The launch spearheads phase one of the brand's multimillion dollar Summer campaign.
Targeting young adults, Coca-Cola Ginger is set to disrupt the market and drive taste reappraisal across the entire Coke range, building brand awareness and elevating purchase consideration.
Marketing activity for Coca-Cola Ginger will be primarily driven via the brand's owned social and influencer channels, while it will also feature heavily across the brand's multi-channel integrated marketing and experiential strategy for Summer.
The launch of Coca-Cola Ginger comes as a result of Coca-Colarecognising a significant commercial opportunity for ginger flavoured carbonated soft drinks with consumer research revealing that the market share in Australia is worth $80 million and is continuing to grow. Further to this, there is also a high level of crossover between cola and ginger shoppers, with almost 70 per cent of ginger beer and ale shoppers also purchasing a cola product.  
Marina Rocha, Coca-Cola South Pacific Group Marketing Manager, said: "We are excited to unveil Coca-Cola Ginger first here in Australia. This Summer our focus is on helping Aussies make those special moments even more enjoyable and the launch of Coca-Cola Ginger is the first step towards this goal.
"We are confident the new flavour will be perfect for our audience, with research revealing that ginger is particularly popular during the Summer months. Introducing Coca-Cola Ginger to market is the ideal way to spearhead our exciting and unexpected Summer campaign that we're confident will capture the imagination of Australia."
The packaging for Coca-Cola Ginger will be distinct, with premium gold used throughout the labels and bottle caps to highlight the exclusivity of the product as well as differentiate it from the core Coke TM range.
Limited edition packs will be available in Coles, Woolworths, independent retailers and petrol and convenience stores in a variety of pack sizes from late October through Summer 2016/17. 
For more information, contact Red Agency at the bottom of this PDF.
Download Media Release 
Download High Resolution Poster