Sold – for a great cause! Last night the auction results were incredible. The overall auction campaign including all eight letters, raised a total of $100,700 for the Wayside Chapel. The winning letter was the lower case 'c', selling for $18,700.
The Kings Cross Coca-Cola sign has served the beloved Sydney skyline for more than 40 years, but now the sign has served Sydney in a different way.
To raise money for charity, Coca-Cola gave Sydneysiders a chance to own a piece of Kings Cross history. The iconic neon Coca-Cola sign was up for auction over the last five days with all the proceeds going directly to the Wayside Chapel – an organisation that has been operating in Kings Cross for more than 50 years.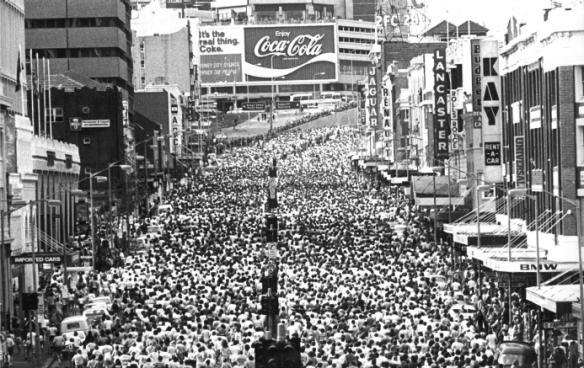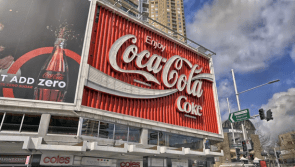 Under the banner of 'love over hate', the Wayside Chapel's community service centres help thousands of people every year to get access to essential health, support and related services. This is why Coca-ColaSouth Pacific (CCSP) is proud to be associated with the Wayside Chapel, deepening their connection to Kings Cross in the process.
"The Coca-Cola sign has been an iconic part of the Kings Cross skyline for more than 40 years. It's one of Sydney's most internationally recognisable landmarks and we knew we had to find a way to keep a part of the old sign alive. What better way than to help a great local charity like the Wayside Chapel in the process?" said President of Coca-Cola South Pacific, Roberto Mercadé.
"We have not only found new homes for the old sign but also had the opportunity give back to the Kings Cross community by raising money for people who need it most," he said.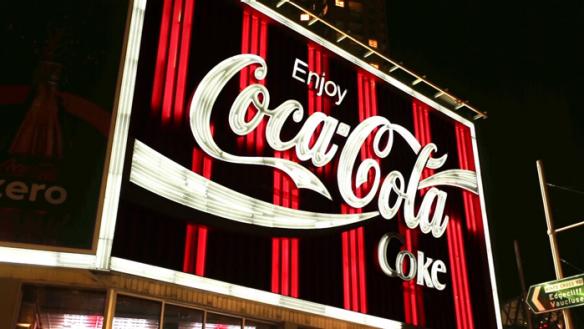 Taking pride of place at the top of William Street, the iconic logo became an instant landmark, still referred to as the gateway to the Cross.
"For as long as anyone can remember, the Coke sign has been an icon of Kings Cross," said Graham Long, pastor at wayside Chapel.
"Just as important has been the work of The Wayside Chapel, providing a human presence for all those who've struggled or burnt themselves out. Kings Cross has been a destination for a good time - some crash and some restart and find a new beginning. Almost entirely funded by community support, Wayside is delighted to use funds from the sale of the old Coke sign, to help some who are on their way to a better life," Graham said.
The brand new Coca-Cola sign will be officially switched on Thursday, 15 September to continue to light up Kings Cross for many years to come. 
Campaign Breakdown
$100,700 raised for the Wayside Chapel

C sold for $10,300
O sold for $12,700
C sold for $18,700
A sold for $12,700
C sold for $10,300
O sold for $12,700
L sold for $10,600
A sold for $12,700