How do you encourage people to see the ground beneath their feet, not just what's in front of them? According to Landcare and Coca-Cola you ask them to leave the office and do some digging.
"It doesn't matter what sector you're in, in terms of engaging younger people in Landcare we need to find new and innovative ways to connect with them," said Landcare chief executive Tessa Jakszewicz. 
"Landcare has some enormous challenges to face over the next few years. One of them is around engaging volunteers.
"Bringing Coca-Cola employees, many of whom are younger, out for volunteering days gives them an appreciation of what Landcare is about and hopefully creates an enthusiasm for what we do," Tessa said.
The project is one small part of a longstanding collaboration that's been in place for decades. 
Coca-Cola South Pacific president, Roberto Mercade, said "For decades we have worked with Landcare Australia and proudly supported local environmental projects through our community grants and employee volunteering programs."
"It's important to us that everyone in the business has a chance to give back to the community through environmental volunteering, not only to get everyone working together, but to connect with the one of the core priorities within our business," he said.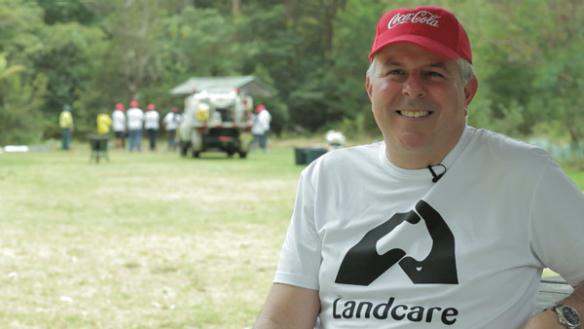 Last month 40 volunteers from Coca-Cola partnered with Landcare Australia to help regenerate bushland in Lane Cove National Park. 

There's a proud tradition of corporate volunteering at Coca-Cola that goes back almost 80 years. "We've been in every community from our beginnings back when our bottlers were family-owned or small companies in every community," Roberto said.

"Even today with our bottling partner, Coca-Cola Amatil, they have 15 production facilities across Australia in every state and territory. That's at the core of who we are," he said.
Last month 40 volunteers from the company's Sydney office partnered with Landcare Australia to donate their time and energy to help regenerate bushland in Lane Cove National Park.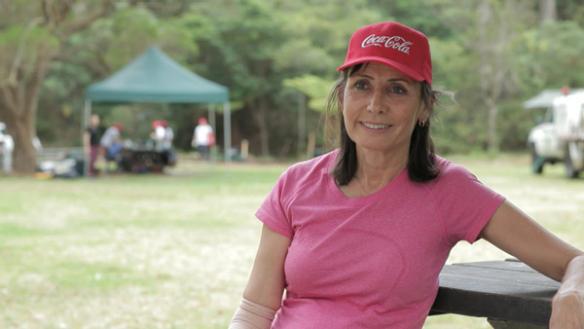 "Today we have around 5400 Landcare groups across Australia," said Landcare Australia CEO, Tessa Jakszewicz.

Founded in the 1980s, Landcare is a unique not-for-profit business protecting local ecosystems. 
"Landcare started with a whole load of different community groups springing up around the country, for example, farmers coming together to tackle a problem in their area," Tessa said.
"From that point Landcare has grown and mushroomed and today we have around 5400 Landcare groups across Australia," she said.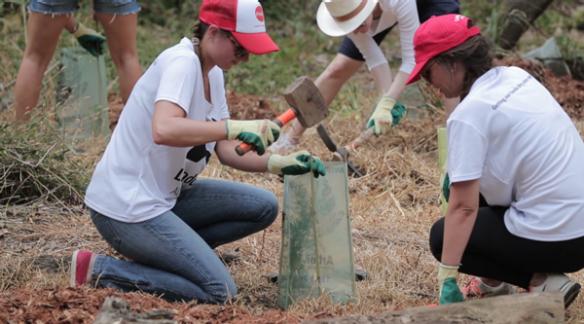 The support from Coca-Cola forms one small but significant part of Landcare's mission to care for the environment. Over the years Landcare and Coke have often partnered on projects with a focus on water restoration.

Did you know? Coca-Cola replenishes every drop of water it uses
"The relationship between Landcare and Coca-Cola is incredible," said Tessa. 
"Because Coca-Cola acknowledge that they do use a lot of water in the production of their products it's a very nice connection between what Landcare does and what Coca-Cola does in their business area," she said.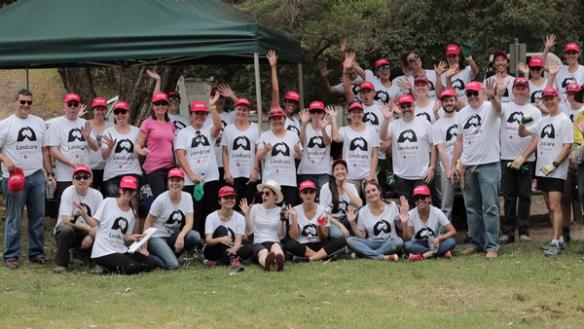 For more information on Landcare, and for details on how to volunteer, visit landcareaustralia.org.au

Roberto is already looking ahead to come up with ways to deepen the connection between Coca-Cola South Pacific and volunteering. 
"How do we take our partnership to the next level? I take that homework with me," Roberto said. 
"It could be as simple as starting with a brainstorming session in the office with some of their marketing people and some of ours to see how we go about bringing more awareness to what we're doing together.
"Bringing more people to volunteer and be part of this very, very special project, that to me is what's next on the agenda," he said.
For more information on Landcare, and for details on how to volunteer, visit landcareaustralia.org.au