The Coca-Cola Christmas Truck Tour set off this week ready to deliver some festive cheer to regional Australian communities that need some extra love. After travelling more than a million kilometres and making more than 300 stops in countries around the world the tour is making its very first journey around Australia.
"We've long been associated with the festive season and the joy it brings in the Northern Hemisphere, so we're delighted to introduce it here with a uniquely Australian Christmas flavour," said marketing manager Lisa Winn.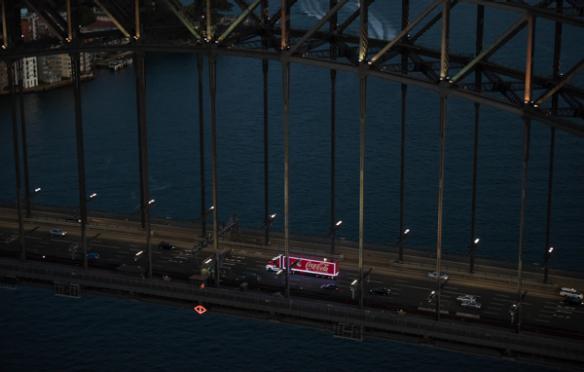 The truck tour began its journey in Manly, on its way to the first stop in Tamworth, followed by stops in Townsville and Mt Isa.
From there it travels back to Sydney to finish the trip at the Woolworths Carols in the Domain on December 17.

"Isolation and hardship can hit home during the Christmas period, so now more than ever it is vital we think of others and give hope to where it's needed most," said Salvation Army fundraising and communications director Leigh Cleave.
"We're thrilled to have the support of Coca-Cola, who will bring hope and joy to these communities with their Christmas Truck Tour," she said.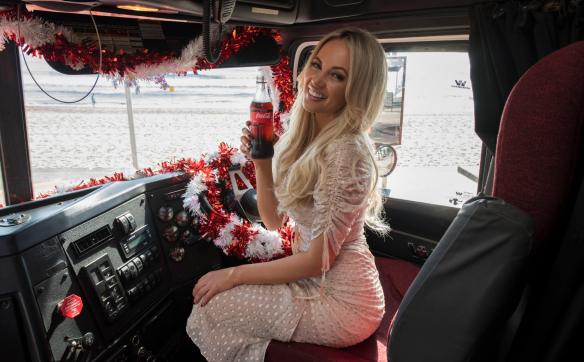 Along with partners Salvation Army, Australian songstress Samantha Jade will also be making a guest appearance on the tour including at the launch this morning at Manly Beach and later this month at Tamworth, where she will perform alongside some local talent.
"I'm super excited to be joining Coca-Cola and The Salvation Army to launch the first ever Coca-Cola Aussie Christmas Truck Tour. I know they have a lot of wonderful surprises in store in the lead up to this Christmas," said Samantha.

So what are the surprises? You'll just have to wait and see!
If you aren't one of the towns the Coca-Cola Christmas Truck passes through this time around you can still follow its travels on Facebook.
To donate to The Salvation Army and help give hope where it's needed most, visit salvos.org.au or call 13 72 58 (13 SALVOS).