One hundred years ago today the Coca-Cola Contour bottle began its journey around the world. Like all longstanding ideas, it seems so simple – but 100 years of effort has gone into creating and maintaining the seemingly effortless chic of the Coca-Cola Contour bottle. 

Take a look back in time to the secrets behind the Coke bottle and its iconic design.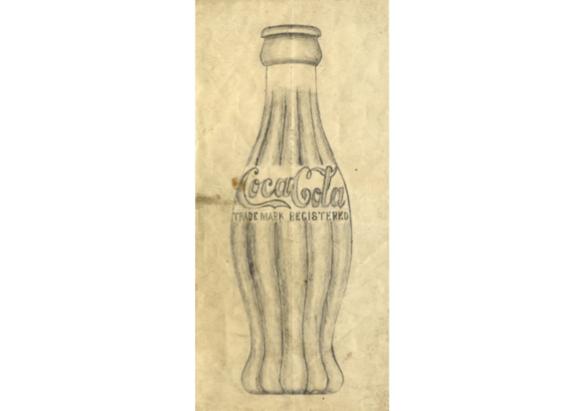 Who, What, Where?
Back in 1899, the burgeoning soda industry was all about the soda fountain, usually dispensed by an American drugstore. So Coca-Colaplanned to offer it in a bottle, capitalising on its popularity and making it more widely available. 

Great ideas lend themselves to copying, and soon competitors were offering very similar bottle designs – so Coca-Cola decided to develop a more distinctive package.

In 1915, The Coca-Cola Bottling Company challenged glass companies across the US to develop a "bottle so distinct that you would recognize it by feeling in the dark or lying broken on the ground." Inspired by the shape and lines of the cocoa bean, the Root Glass Company in Indiana, USA, developed a bottle concept that would become the distinctive Coca-Colabottle. A committee of bottlers and Coca-Cola executives selected the design and, in 1916, the Coca-Cola bottle was born.

In 1949, a study showed that less than 1% of Americans were unable to identify the Coca-Cola bottle by its shape alone. A year later, in 1950, the Coca-Cola bottle appeared on the cover of Time Magazine – the first commercial product to appear on the cover of the publication. By 1951, the distinctly shaped contour was so well known, it was granted trademark status.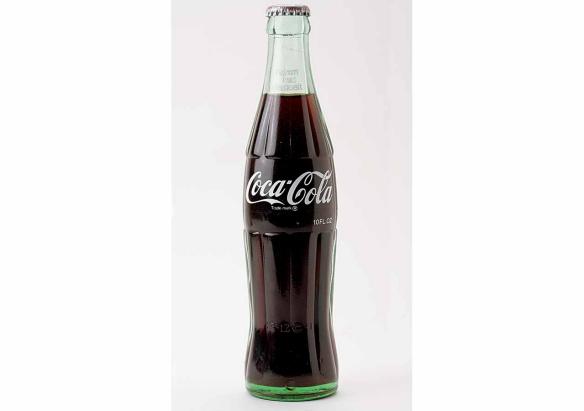 An Icon Inspiring Icons
The Coca-Cola bottle has gained iconic status as a muse to artists, musicians, designers and writers for 100 years, from Andy Warhol to Ray Charles, Marc Jacobs to Clive Barker. Part of the bottle's 100th birthday celebrations include a collection from master stationers Moleskine, inspired by the bottle and iconic Coke Red.

Throughout history, the Coca-Cola bottle has been dubbed the "hobbleskirt bottle," named for the popular fashion trend during the 1920s, and the "Mae West" bottle - after the actress's famous curves. The first reference to the bottle as a "contour" occurred in a 1925 French magazine that described the Coca-Cola bottle with a distinctive contour shape. To the general public, the shape is just "the Coke bottle."

Kicking off the 100th anniversary of the contour bottle design earlier this year, The Coca-Cola Company, in conjunction with the High Museum of Art in Atlanta, Georgia, presented "The Coca-Cola Bottle: An American Icon at 100". 

The four-part exhibition highlighted the muse-like role of the unique bottle design to generations of artists and a special section dedicated to "mash-up" art from artists and designers all over the world who reimagined the bottle for the 21st century.