With nearly 60,000 kilometres of coastline, it's easy to see why Australians are passionate about the ocean, and deeply concerned about marine and other plastic. 
Coca-Cola is made up of Australians who feel this way, too, and collectively we know the world has a packaging problem. It's why we're working towards a World Without Waste, with a focus on marine plastic. 
By 2030 we will be collecting and recycling a bottle or can for each one we sell. 
We're working towards this goal year by year. Currently, all packaging is recyclable, and we're supporting container deposit schemes. 
But none of this would be possible without collaborating with and supporting the people on the front line: environment organisations.
Supporting innovation with Seabin Project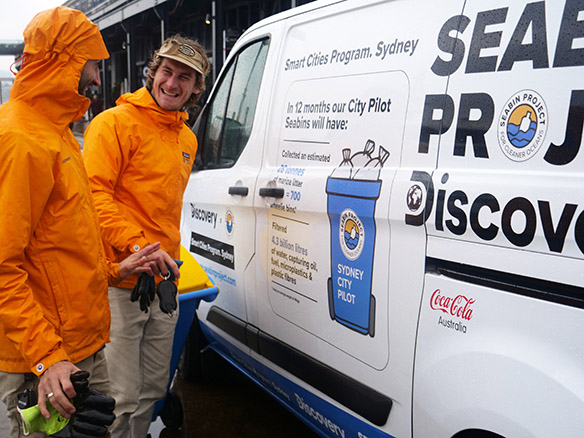 Seabin Project tackles marine litter in public waterways, marinas, and ports. (Image credit: Seabin Archives)
Established in 2016 by Australian entrepreneur, Pete Ceglinski, Seabin Project tackles marine litter in public waterways, marinas, and ports with its "rubbish skimmer" technology and is now a global initiative operating in more than 53 countries.  
Coca-Cola's partnership supports the Sydney Harbour Pilot spanning from Jones Bay Wharf in the West through to Rose Bay in the East. This partnership also supports Seabin's data program, to better understand the origins of marine litter and help with mitigation strategies.
Caring for beaches with Coastcare

From the inner city to the outback more than 100,000 Australians are protecting and restoring the environment as volunteers for Landcare. 
Made up of sustainable farmers, landcare groups and networks, Traditional land managers, Bushcare and 'Friends of' groups, Coastcare, Dunecare and Rivercare groups, Landcare has been supported by Coca-Cola in Australia since 2006.
Love clear seas, clean sand and healthy dunes? Learn more about Coastcare.
Community recycling with Keep Australia Beautiful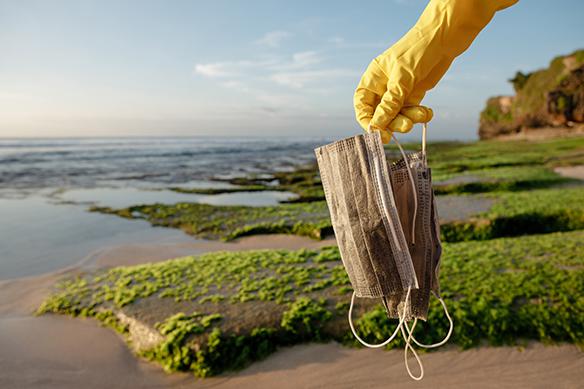 KAB has been our environment partner for more than a decade.
For more than 50 years the team at Keep Australia Beautiful has played a huge role in helping turn Australia into a nation of recyclers, one community at a time. 

Since 2009, the partnership between Keep Australia Beautiful and the Coca-Cola Australia Foundation has seen $1.6 million distributed to community recycling projects across the country.
Find out more about Toddy the Sheep and other creative community recycling initiatives.
Ground zero with Eco Barge Clean Seas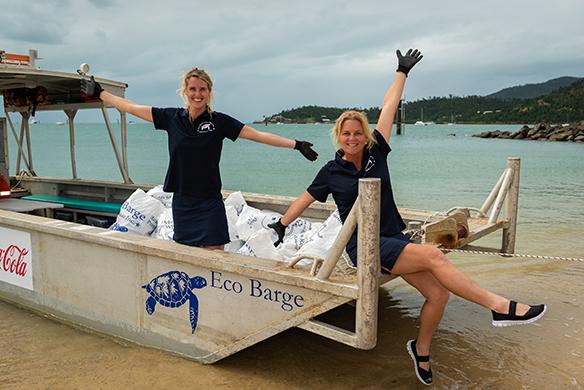 Eco Barge gives waste new life.
Environmentalist and skipper Libby Edge has led more than 5,000 volunteers to remove 176,000 kilograms of marine debris from the ocean off north Queensland. 

Libby started Eco Barge Clean Seas in 2009. Coca-Cola was incredibly proud to become a partner in 2017. Since then we've connected the organisation with Plastic Collective, whose plastic recycling Shruder is being used to give new life to waste collected by Eco Barge.
So how did Eco Barge take plastic recycling to the next level? Read on.
Hunting microplastics with AUSMAP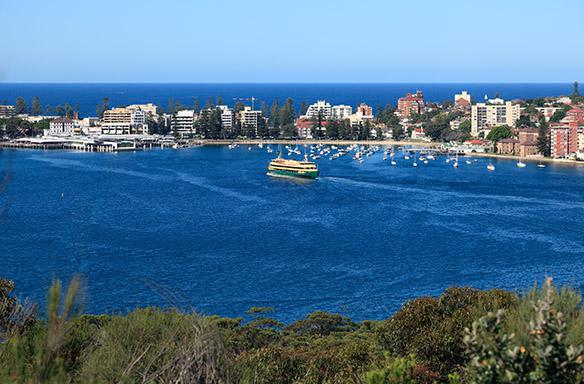 AUSMAP is tracking plastic at this iconic location.
Microplastics are tiny particles of plastic found nearly everywhere on Earth, especially in and near the ocean. 
AUSMAP is a nation-wide citizen science initiative that maps out microplastic hotspots around Australia. Co-founded by the Coca-Cola Australia Foundation, it's the first of its kind in Australia.
Think you know Australia's biggest microplastic hot spot? Find out.
Charities and drink containers with Citizen Blue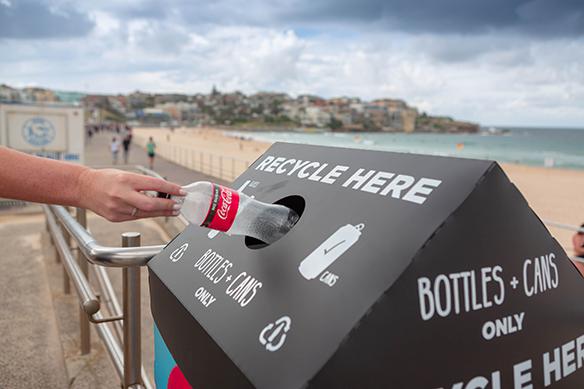 Citizen Blue is working smart to reduce plastic on the ground.
Recycling in a container deposit scheme doesn't just mean 10 cents for every bottle or can. It also means those containers are easier and more efficient to recycle because they're not mixed up in general recycling bins.
Citizen Blue helps collect containers and donates the 10c refunds to charities and community groups. Coca-Cola Australia has been a proud partner since 2019.
Can Sydney become the world's cleanest city? Citizen Blue says yes.
Beyond recycling with Plastic Collective
What's the next step beyond recycling? It's called the circular economy, and Plastic Collective are determined to make the concept a reality across Australian communities. 
Their Shruder breaks down plastic collected by locals. At a grassroots level, communities can decide what they need and create it themselves.
Think you can't DIY plastic recycling in local communities? Think again.