Innovation at Coca-Cola goes far beyond pretty packaging. Each year The Coca-Cola Company develops and launches new beverages like Coca-Cola Ginger, equipment, distribution models, and programs. 
Here are five Coca-Cola innovations from 2016 that are sure to surprise, delight and inspire. We can't wait to see what 2017 will bring!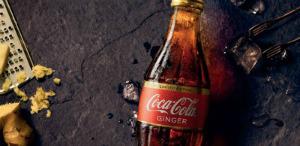 A new member of the Coca-Colafamily arrived in late 2016 and Australians were the first in the world to meet it.
Designed with curious taste buds in mind, the limited-edition flavour came about after research on the beverage preferences of Australians found ginger to be a significant trend.
This Fridge Can Produce the Perfect Slushie Coke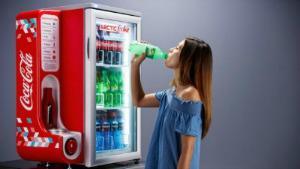 Have you ever grabbed a Coke so cold it was almost frozen?
For 20 years Coca-Cola engineers have tinkered with fridges meant to produce slushie Coke consistently. They struck gold in 2016, unveiling Arctic Coke coolers.
Mobile Coca-Cola Vending Machine Delivers Drinks and Smiles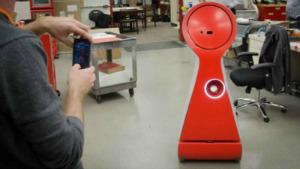 In 2014 Coca-Cola partnered with Fellow Robots, a Silicon Valley-based startup. The collaboration gave rise to Cobot 1.0, a consumer-facing Coca-Cola robot inspired by the idea of "a Coke finds you instead of you finding a Coke".
Fast-forward to 2016 and Cobot 2.0 made its public debut at a cinema in Shanghai distributing beverages to a surprised crowd of movie-goers.
Coke Studio Brings Music to the Deaf in Pakistan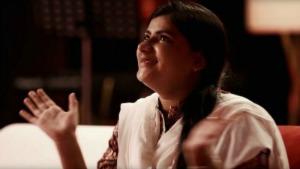 Hearing-impaired music fans in Pakistan can now feel and experience their country's biggest music platform.
Coke Studio for the Deaf uses a studio-like setup to enable people with a hearing impairment to feel and enjoy Coke Studio from the comfort of a sofa embedded with hundreds of tiny vibration engines and LED lights synched with music.
Coke Chills Out With 'Ice Bottle' Tour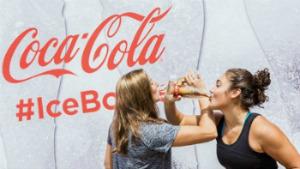 This summer, college campuses and festivals across the south-eastern United States had the chance to cool down with ice-cold Coca-Cola. And by ice cold we mean literally ice cold, served up in contour Coca-Colabottle made entirely of ice.
Made up of 15 stops the tour lasted nine weeks, during which about 11,250 Ice Bottles were distributed.
Want to be the first to know our new innovations? Keep in the know.