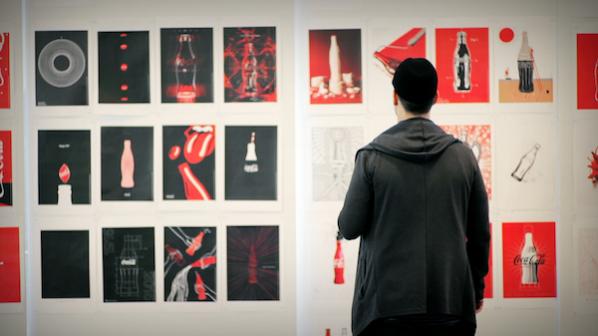 For 100 years, the Coca-Cola bottle has served as a muse for a who's-who list of designers and artists – from Andy Warhol to Marc Jacobs. And, as an innovative crowdsourcing project has revealed over the last year, the iconic packaging design continues to serve as a canvas for creativity and inspire talented minds across all disciplines.

Coca-Cola recently challenged artists, designers and illustrators around the world to recreate and reimagine vintage Coca-Cola bottle imagery and iconography using only three colours: Coke Red, black and white. More than 130 artists from 15 countries responded with 250-plus pieces for the #MashupCoke project.
"We wanted to celebrate our past, while simultaneously writing our future, through design," explains James Sommerville, Coke's vice president of global design.  "The resulting posters are as unique and varied as their creators – each an expression of individuality linked together by the Coca-Cola bottle."     

Many of the #MashupCoke pieces will be featured in a global campaign commemorating the 100th anniversary of the Coke bottle. Select artwork will be included in The Coca-Cola Bottle: An American Icon at 100, an exhibit opening this weekend at the High Museum in Atlanta, Georgia, USA; the traveling art tour The Coca-Cola Bottle Art Tour: Inspiring Pop Culture for 100 Years; and in a limited-edition book produced by New York-based publisher - Assouline. Pieces will also be featured on Coca-Cola Design social channels, including Pinterest and Instagram.

We spoke to Sommerville last week to learn more about the project and its connection to the Coke Bottle 100 campaign.
How did you initially come up with the #MashupCoke idea?
It began as an internal, home-grown exercise. When I joined Coca-Cola in late-2013, it was important to understand my global team and their styles and talents. Rather than issuing a "blue sky" brief, I decided to challenge them all to take something from our past and make it relevant, by redesigning it for the next generation. I'd spent time in the Coke Archives and discovered several inspiring pieces of artwork featuring the contour-shaped Coca-Cola bottle. These heritage pieces showed how the bottle has inspired not only our commercial system and marketing communications over the years but also artists and designers re-thinking the Coke bottle in their own personal work. So I thought: If this work was successful 50 or 60 years ago, why couldn't it work again? I chose 16 iconic works of art featuring the bottle and asked my design leads to choose one of them and add their own spin. We pinned up all of the pieces that came back – about 20 total – on a wall in our offices.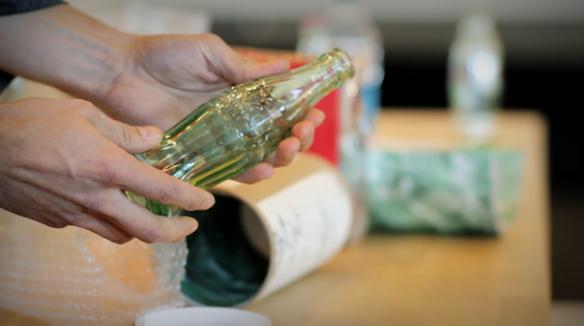 When did you decide to expand the project beyond your team?

The response we saw from our team showed it was just the start of what could be a very exciting project. We quickly saw the potential to expand the invitation to our respective design networks. We invited over 100 artists representing a range of styles and approaches to collaborate with Coca-Cola – from digital artists to artisans to who take a more handcrafted approach to their work. We encouraged all of them to completely reinvent the same images our team had used. The only caveat was that their work had to have some connection – no matter how loose or direct – to the original piece.
What was your vision for the project?

Like the name "Kiss the Past Hello" suggests, we wanted to embrace our heritage in an artistic and emotional way. Not in a way that positioned the Coca-Cola bottle as vintage or a relic, but as an inspiration for what we could do tomorrow. We had a vision of hanging something – like a world-renowned Andy Warhol Coke bottle art piece – alongside a Coke bottle work of art from an unknown or emerging designer. In theory, one is almost priceless and the other is technically worthless today, yet they are both equally rich and inspirational. And, who knows… maybe one day the unknown piece could become priceless. We could be hanging several future Warhols in the exhibition.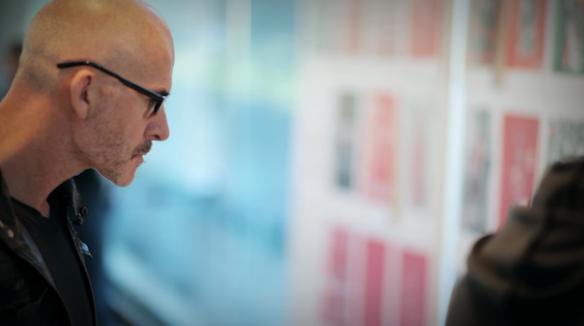 What do you want consumers to take away from this collection?
We want to reinforce how current the Coca-Cola bottle still is today with both young people and people who have known the brand for many years. When the bottle originally launched 100 years ago, it was purposefully disruptive and an inspirational piece of design at the time… enabling Coca-Cola to stand out from the competition. So there was a clear commercial mindset driving it. But over time, the bottle and more importantly the brand it represented became inspiring to others because people connected to it on an emotional level. Coca-Cola as a beverage has stayed relevant largely because of its delicious taste – and the brand continues to resonate thanks to its rich visual iconography like the Coke logo and its signature Coke red colour – but the contour-shaped Coke bottle is something you can recognise simply by touch and feel. It perfectly combines form and function and is arguably one of the most successful commercial designs of all time.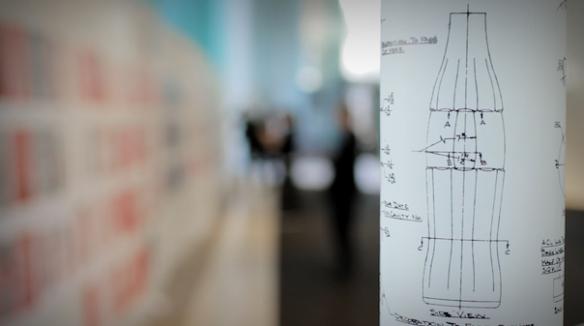 How did the artists you reached out to respond?
The design community embraced the challenge in a way we didn't expect. At first we were a bit concerned because we were asking professionals to engage in a project that was not initially a commercial assignment. But we live in a world where collaboration is key. We approached individuals who could recognise the creative potential of the Coke bottle and be inspired to use it to create a unique piece of art. We invited designers for their love of design and their own personal connection to the brand. The artists we heard back from range in age from early-20s to late-70s who are separated by two generations yet share a passion for the Coke bottle. When the work started to come in and we were able to hang these pieces and see them side by side, the breadth and diversity literally blew us away.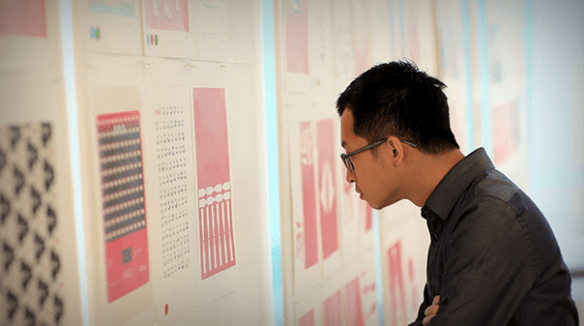 Will the project extend beyond the Coke Bottle 100 campaign?
Absolutely. The limited-edition posters in the exhibition are not the end of the line. And the fact that there are a finite number of gallery spots and pages in the book doesn't mean we're finished. We see the potential for hundreds and hundreds of pieces, and this work will hopefully inspire future packaging, equipment, licensing opportunities and more. Like the Coke bottle itself, the creative idea can recycle itself again and again in new areas and with new designers with their individual styles. For example, the famous "Lady in Red" poster from the Coke Archives inspired an amazing reinterpretation from one of our designers. And that interpretation is now inspiring our industrial design and innovation teams we hope to be able to talk about soon. This project has neither a deadline nor a cap.