The most-followed celebrity on Instagram now has the most-liked photo on the popular social network. A Selena Gomez photo taken for the "Share a Coke and a Song" campaign (currently running in the US) and posted to the pop star's Instagram account has garnered more than 4 million likes since June 25.
The photo, shot in April in Los Angeles by noted fashion photographer Guy Aroch, shows the Coca-Cola ambassador sipping on a red and white straw from a glass bottle of Coca-Cola, featuring a lyric from her song, "Me & the Rhythm". Selena's caption reads: "When your lyrics are on the bottle."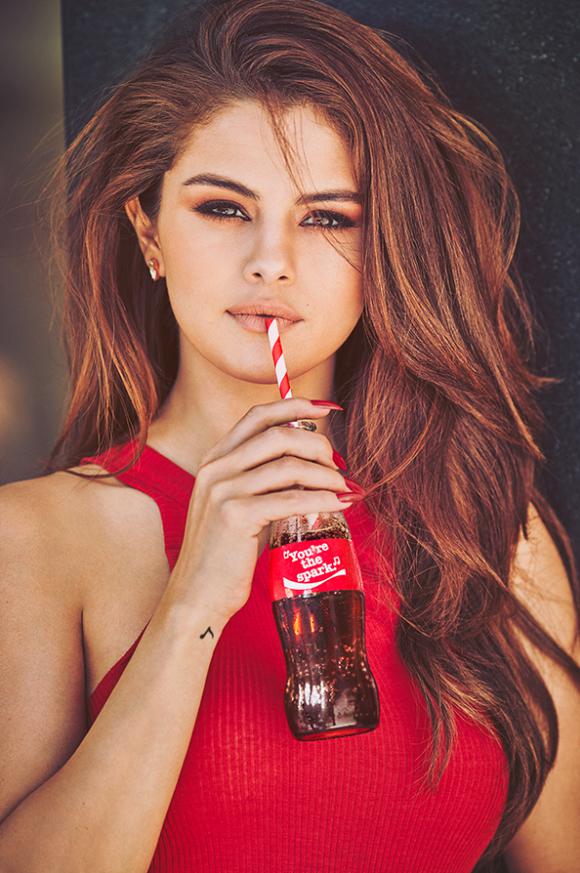 The record-breaking photo Selena Gomez posted to Instagram.
"When we compose a shot like this, it feels real and authentic as well as complementary to the symmetrical Coke bottle," says James Sommerville, Coke's VP of global design. "Guy is a master at capturing these natural moments with amazing beauty and simplicity."
During a recent Atlanta concert stop, Selena documented her visit to Coca-Cola HQ and tour of the Coke archives on social media. This Instagram video has been viewed more than 8.7 million times (Gomez has 89.5 million Instagram followers).
Gomez is partnering with Coca-Cola on the "Share a Coke and a Song" campaign. Lyrics from two of her songs, "Love You Like a Love Song" and "Me & the Rhythm" are currently featured on limited-edition Coca-Colapackaging in the US along with lines from more than 60 other tracks.
Open up related topics