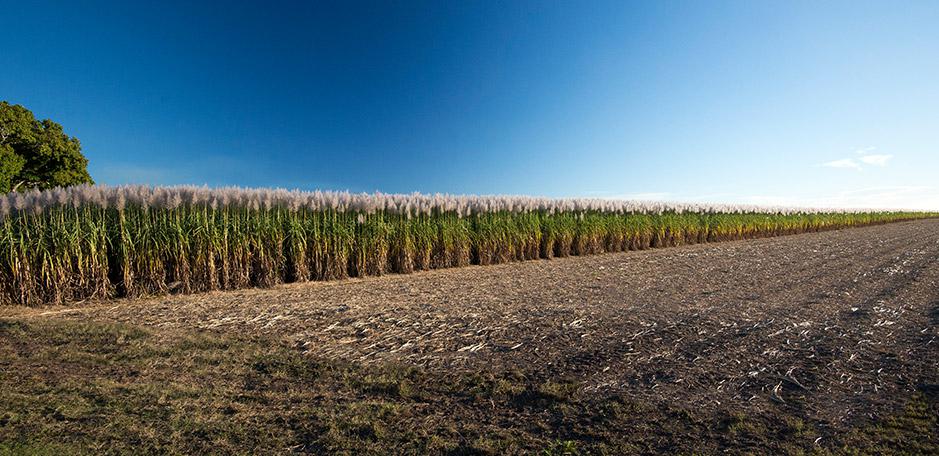 Joe Muscat's life is in the earth. As a second-generation sugarcane farmer, whatever happens beneath the gentle, scrub-covered hills of Oakenden, Northern Queensland, directly affects Joe and his family. "We're not about to do anything to jeopardise this piece of dirt," he said, sagely. "It's our bread and butter."
Joe's family has been working this land since his father emigrated from Malta in the 1950s, and now his own son is working alongside him. But, the widespread use of artificial fertilisers throughout the 20th century not only depleted the quality of that piece of dirt, the resulting chemical run-off that leached through the earth and ran in the rivers also began to damage the fragile ecosystem of the nearby Great Barrier Reef.
For Joe, it was literally an unsustainable situation: "I do not believe there is any grower who would deliberately set out to harm the environment, but the first stage of change is understanding," he explained. "The whole basis of our business is our block of land and environmental benefits really do matter to us at a personal level."
Bringing Brazilian technology to the Great Barrier Reef
Joe is one of 78 growers who has made remarkable gains in improving his soil as part of ground-breaking Project Catalyst. The collaboration between The Coca-Cola Foundation, cane farmers, WWF, the Australian Government, Bayer CropScience, and NRM groups, aims to reduce pollutant run-off while making growers more economically viable.
With the support of the project's research facilities and grants for innovative farming practices, Joe has been trialling a cutting-edge system called Azuma. Pioneered in Brazil little over a decade ago, the method sees farmers invest significant time and effort into a field before it's planted in order to reap the rewards at a later date. The process incorporates the underground application of compost, mill mud and tissue cultures, and uses a legume crop that's planted into the soil. The widespread application of Azuma in South America has seen productivity increase by upwards of 10-15 per cent.
Azuma not only improves Joe's sugarcane crop, it reduces the need for artificial fertiliser and irrigation. "There's soil biology being activated with the compost and the associated anticipated increase in carbon, and the clean plant sources also attribute to a pure line, so there's no disease," he explained. "It operates in essence like skip row, which allows the crop more access to sunlight and puts it in a better position to effectively utilise water."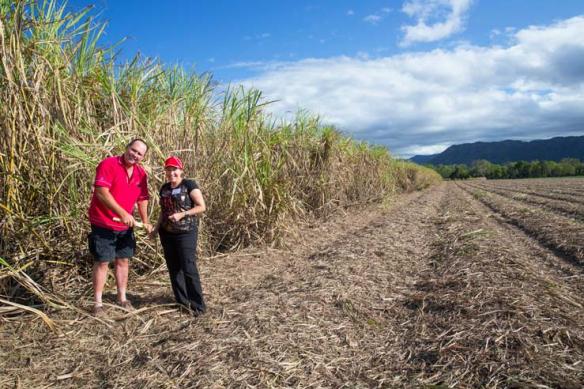 "I really believe in the changes we are making and the potential to see real improvements - both in terms of water quality and farm runoff to the reef," Joe said.

Collaborating on future innovations

Obviously, not every initiative supported by Project Catalyst is such an unqualified success - but that's all part of the process. The grants are designed to foster the inherent entrepreneurial spirit of farmers, while a framework of data collection and distribution allows the entire industry to share in the successes or learn from the failures. "Not all practices are going to be winners; however, they say that every defeat is one step closer to success – so we need to keep trying," said Ian Davies, himself a sugarcane farmer of 20 years, general manager at Wilmar Sugar Mills and Project Catalyst collaborator.  "Project Catalyst has encouraged people to push the boundaries and this is much needed as the industry could really do with a step change to improve our gross margin."
Each year since the project began, growers, researchers, industry representatives and partners have met at a forum to discuss project results and future innovations. Speaking to Coca-Cola Journey at the 2016 Project Catalyst Forum, Joe said the project has given him access to solid monitoring and research methods, along with a place to share his findings.
"One thing that this program has done that no other program has considered is that as growers, we now have an open line of communication with one of the strongest environmental groups in the country, and one of the world's biggest multinational corporations," he said. "And we're all in a room, talking change together. That's unique, and it's very important."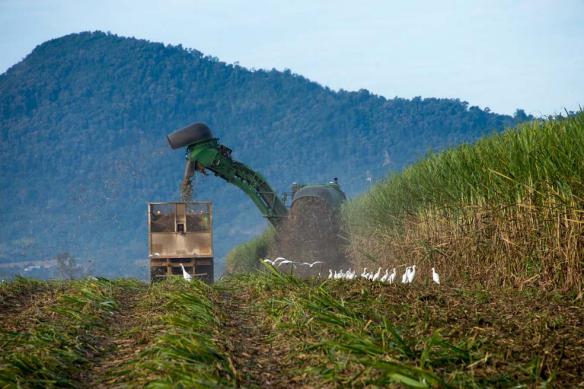 "Project Catalyst is one of our biggest success stories globally," Roberto said.
Seeing real improvements

For Joe, improving his business practices and improving the environment are in no way conflicting outcomes. "Growers generally don't just do things for the sake of doing them. You take on change because there is potential to improve and you see things that need to be addressed," he admitted. "But I do see a triple bottom line outcome as a big reason behind my decision to be a grower in the Project Catalyst program. I really believe in the changes we are making and the potential to see real improvements - both in terms of water quality and farm runoff to the reef, and to me, economically."
For Coca-Cola, water is a top priority. In 2007, The Coca-Cola Company promised to return to communities the same amount of water used in creating its beverages by 2020. This goal was accomplished five years early, with achievements of Project Catalyst contributing significantly.
Coca-Cola South Pacific's Business Unit President, Roberto Mercadé is immensely proud of the work conducted by Project Catalyst growers.
"Project Catalyst is one of our biggest success stories globally," said Roberto.
"We understand that sustainability is core to our business continuity and how we create long-term value. Through our support of Project Catalyst we can really make a difference and further develop sustainable practices for futures to come," added Mercadé.
As a founding partner The Coca-Cola Foundation has contributed more than AUD$6 million to Project Catalyst. To date, the pioneering work being conducted by Project Catalyst growers has significantly improved the quality of more than 150 billion litres of water that flows into the Great Barrier Reef.