Most Australians love recycling and do a good job – if there's access to the right information.
It's why Coca-Cola has teamed up with Planet Ark on National Recycling Week since 2019 to help Aussies understand what, how and where to recycle.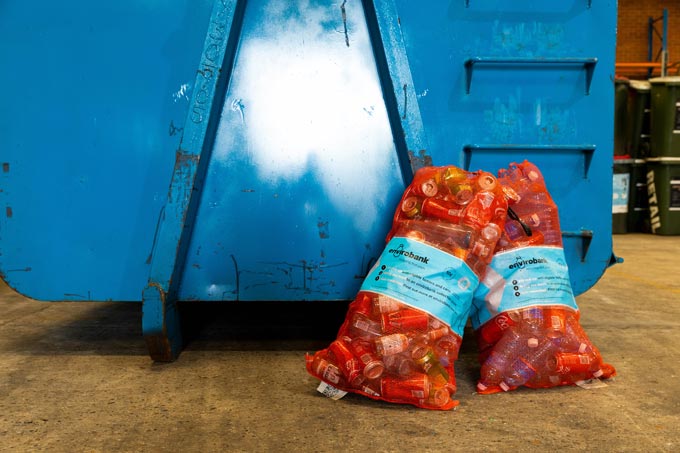 Helping turn the tide on plastic waste

The recycling process recovers and diverts more than 37 million tonnes of materials including aluminium, steel, glass, paper and cardboard and plastic away from Australian landfills each year.

At Coca-Cola Australia, we want our packaging to have more than one life. That's why we support the development of a circular economy so packaging can be recycled and reused.
It's why we are committed to using less new plastic and working towards a world without waste. By 2030, our global ambition is to help collect and recycle the equivalent of a bottle or can for every one we sell.
We're working towards this goal year by year. In Australia, currently 7 out of 10 bottles are made from recycled plastic (excluding caps and labels). All our bottles and cans are recyclable, and we support environment partners on the ground.
Our bottling partner CCEP has invested in a PET recycling facility here in Australia, supporting our vision to help our bottles become a bottle again. A second facility will be operational in Altona Victoria in 2023, further expanding our capacity to recycle 2billion PET bottles per year through both sites.
We also support container deposit schemes across Australia, which give cans and bottles the best chance of another life. 

According to Natalie Helm, director of public affairs, communication and sustainability - South Pacific at The Coca-Cola Company, collaboration is necessary to keep improving.

"Plastic packaging is a challenge for Australia. We have a responsibility to be an industry leader in helping solve it. By investing in recycled plastic and supporting others to recycle, we're working collectively to give plastic bottles the best chance at another life and keep plastic out of landfill and waterways," Natalie said.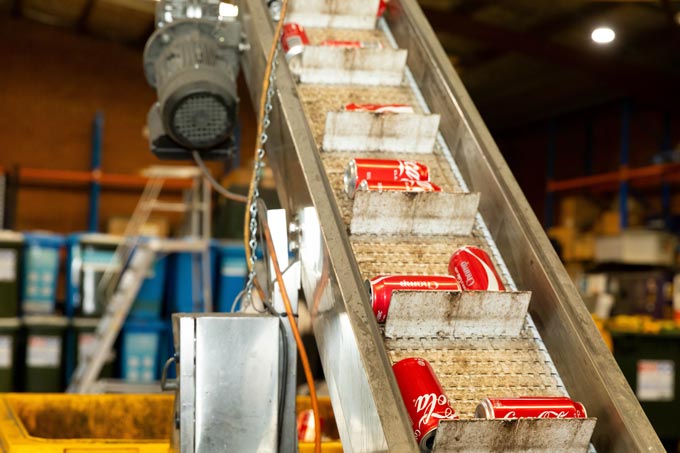 Getting recycling right

What can and cannot go in the recycling bin can be confusing. That's why National Recycling Week is important in helping to both raise awareness and clear up common misconceptions about recycling.

Want to test your knowledge?

The safest way to know if a plastic bottle or container can be recycled is to look for the familiar "mobius loop" – three arrows forming a triangle. You can see this on the bottle cap in the photo below. Often this symbol is accompanied by a written message to recycle.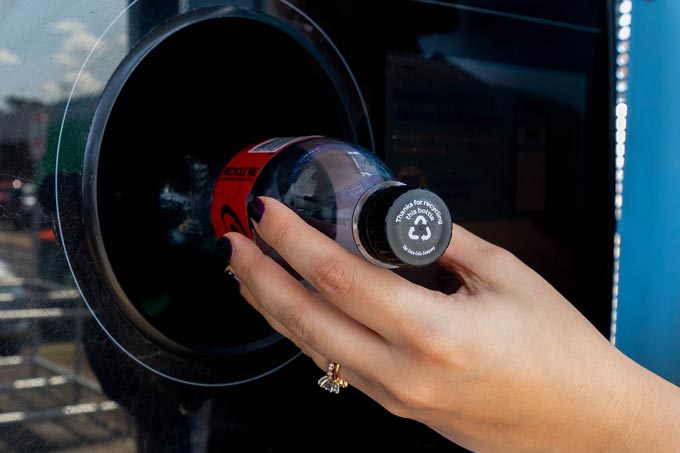 Clean waste streams

Container deposit schemes also play a huge role because they create a clean waste stream for each material.

"That means there's less chance that the glass or plastic bottle is going to be contaminated by other things that shouldn't be in the recycling bin," said Ryan Collins. Head of Circular Economy Programs at Planet Ark.

For this reason, Coca-Cola Australia supports cost-effective, well-run container deposit schemes across Australia – to keep bottles and cans out of oceans and landfill and make sure they have another life.

"It's great to see Coca-Cola make these commitments to recycling and sustainability. They don't want to see resources go to waste unnecessarily," said Ryan.

"The end of the recycling process isn't just when it goes in the recycling bin. It needs to get used again. Coca-Cola is leading the way in its use of recycled plastic and that's fantastic."

Find out everything you need to know about container deposit schemes – how they work, and where to return your bottles and cans.