It may well shape up to be one of the most consequential years in the Coca-Cola Company's 131-year history.  A year that the world's most famous drinks company embarked on a subtle but significant change in strategy.
A strategy that will see it change from merely offering consumers the choice of a broad range of light and sugar-free beverages, it is now actively encouraging its billions of customers to reduce their sugar intake. And Coke No Sugar is perhaps the most important way to do it.
Created over five years and tested in dozens of countries, Coke No Sugar uses a brand-new recipe that we think tastes remarkably similar to Coke Classic - but with no added sugar.
The introduction of Coke No Sugar is just one part of a major realignment, which sees Coke reformulating products to reduce sugar content and offering smaller, more convenient portion sizes.
"We have really actively looked at how we can support people in controlling their sugar intakes as part of an overall movement," said Coral Colyer, Coca-Cola South Pacific's Scientific and Regulatory Affairs Manager.
"We agree that too much sugar isn't good for anyone, but we know it can be part of a healthy diet when it's consumed in the right amounts," Coral said.
"People's tastes and preferences are changing, so we're changing too.
"As the leader, we've got to be doing that. We support recommendations from leading health authorities like the World Health Organisation that people should limit their intake of added sugar to no more than 10% of total energy intake. As a dietitian, I'm proud to say we've started on our journey toward that goal," she said.
The years-long process began at the company's global headquarters in Atlanta in 2012.
"With Coke No Sugar, the brief that went to the Research & Development team was, can you get in there and make something that is sugar free and make it taste more like Coke Classic?" said Coral.
"That's a big task for that R&D team, because they've got a brand that's been around for more than 130 years.
"We've been working on sugar-free recipes since '82, when we started with Diet Coke. We did the next evolution in 2006 when we released Coke Zero, and this is the next step in the evolution," she said.
Essentially, the research and development unit at Coca-Cola works like a test kitchen, where the team will mix an extensive range of ingredients to come up with a series of prototype beverages.
While the company has been experimenting with several sugar alternatives, such as stevia, Coke No Sugar continues to utilise aspartame and Ace-K, the same sweeteners used in Coke Zero and Diet Coke.
"We're always looking for what might be happening in the ingredients area, and what innovations might be of benefit," said Coral.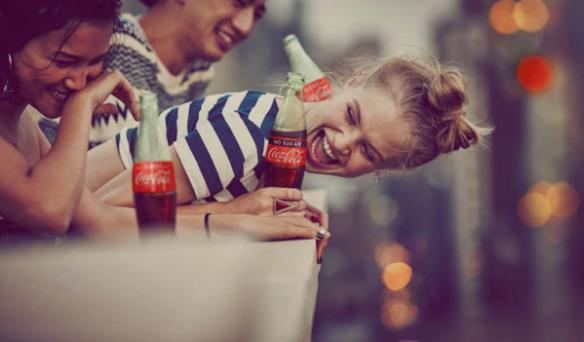 What specific changes were made to make the Coke No Sugar recipe taste even more like Coke Classic however are a closely-guarded secret.
"What I can tell you is that we've further optimised the flavours," said Coral.
"I can't reveal anything more than that, because of course, with all things Coca-Cola, we never disclose any of our flavour details, just like the original secret formula held secure in the vault at the World of Coca-Cola in Atlanta."
Once a prototype was developed, Coca-Cola embarked on an exhaustive process of sensory evaluation, instigating numerous consumer trials in nations all around the world to ensure fans loved the taste. The results demonstrated that Coca-Cola Classic drinkers significantly preferred the taste of Coke No Sugar, and Coke Zero drinkers enjoyed it equally.
"When you do those consumer sensory trials you're giving people products blind and you're looking at their preferences. There's quite a lot of science behind it," Coral said.
Coral explained that they must do several pilots and trials in a factory environment to see how the prototype behaves, what sort of shelf-life needs to be set and what happens during transportation and warehousing.  
"Maybe there's some settling of the product, or maybe the colour changes over time, or maybe the temperature during storage or transportation might have some impact on the product, this all needs to be considered," she said.
And then, when the product's finally ready to hit the fridges, the marketing team rolls out the brand campaign, which has been developed with agencies behind the scene.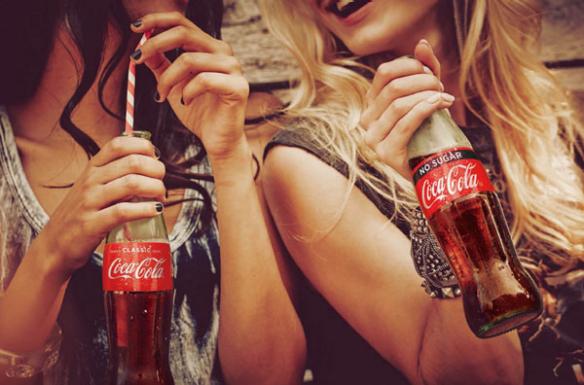 The launch of Coke No Sugar will be one of the biggest in the company's history, with over two million free samples to be given away in Australia alone.
"If you're going to try something out, Australia's a pretty good test market for it," said Coral.
Coke No Sugar was piloted in Japan in 2015, and released in Mexico last year. "We and New Zealand are getting it pronto. I think it's because we're up for things. Australia's just ready for exciting new things," she said.
While the release of Coke No Sugar may be the most visible in the company's efforts to reduce sugar consumption, it won't be the last.
"If you look globally, in 2016, we reduced sugar in more than 200 of our products. In 2017, our plans are to reduce sugar levels in more than 500 of our products around the world,"
Coral said.
There are ongoing plans and you'll be seeing more of that happening in Australia and New Zealand. We're looking to have low-sugar or no-sugar options available as much as possible," she said.