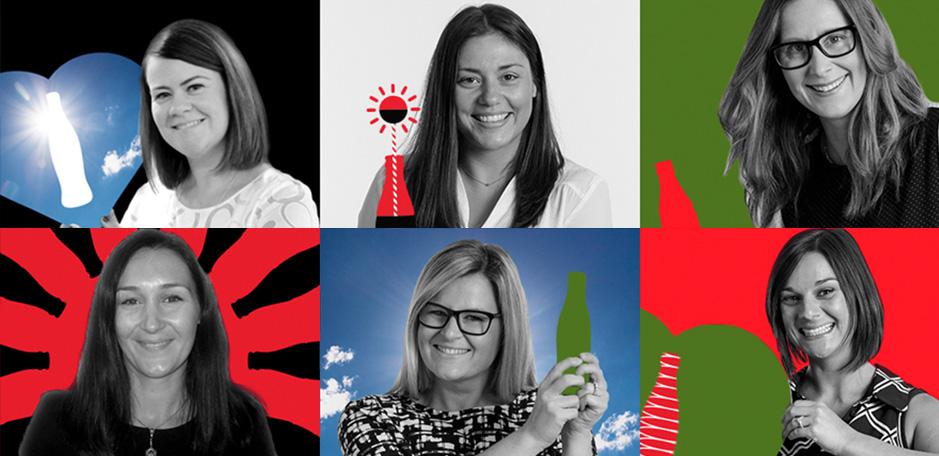 A century ago, the Coca-Cola Contour bottle was created.

It was conceived to satisfy very specific criteria. The bottle had to stand apart from copycat competition. And, it had to be distinctive, so that if you picked it up in the dark or found a mere fragment of it, you could identify it by touch.

One hundred years later, the bottle's aesthetic quality and functional packaging — beautifully curved, grooved glass, tinted in a visually pleasing shade of green — have made it arguably one of the most famous commercial designs of all time.

Legendary industrial designer, Raymond Loewy, who worked as a design consultant to Coca-Cola in 1955, described the Contour bottle as the "perfect liquid wrapper".

Immortalised by artists, revered by designers, celebrated in advertising and music — from Andy Warhol, Marc Jacobs to Volkswagen and Elvis, to name but a few — it's no wonder the Contour bottle's ageless beauty has captivated our imagination for over 100 years.



For 100 years you have brought happiness to our lives — we salute you by reimagining you!

To honour the 100th anniversary of Contour, Coca-Cola challenged artists, designers and illustrators around the world to reimagine vintage Coke bottle imagery and iconography using only three colours: Coke Red, black and white.

"The brief for the "Mashup Coke" project was, simple but far from easy," said James Sommerville, VP of Global Design for Coca-Cola. Artists were asked to "embody Coca-Cola's values of happiness and stubborn optimism, while helping us imagine the next hundred years of the Contour experience".

More than 130 artists from 15 countries responded with more than 250 pieces. Check out the full gallery of #MashupCoke artworks here. Or on Instagram: @mashupcoke.

Coca-Cola Contour — a true icon of popular culture that has stood the test of time

To mark Contour's 100 year milestone in Australia, our brand team created a TV commercial, featuring elements from #MashupCoke, backed by a remix of the 80's Wham! classic — "Wake Me Up Before You Go-Go".

We spoke to Brand Manager, Amy Byrne, to get the background. Here's what she said:

"The TVC reflects the creative theme Coke is using across its global Contour campaign, which is: reimagine the Contour bottle to celebrate its pop culture influence over generations.

To borrow James Somerville's words, Coca-Cola's VP of Design, it's about "celebrating our past while simultaneously writing our future through fresh design".

Keeping with the "reimagine" theme, for the soundtrack we enlisted Australian guitarist, Nathan Cavaleri, and upcoming funk, soul, hip hop artist, Mumamegs, to remake Wham!'s — "Wake Me Up Before You Go-Go".

The iconic design of Contour is an important part of its enduring success. It was modernised over time to stay relevant. But by preserving the integrity of the original bottle, its appeal has lasted past 100 years.

That said, the Contour bottle is so much more than a beautifully crafted package that holds liquid. People connect to it on an emotional level. It evokes what the Coke brand is all about — happiness!"

The TVC will run until the end of August 2015.