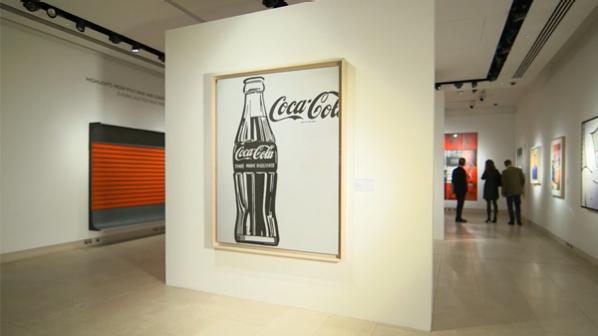 In the early-1960s, a glass Contour Bottle of Coca-Cola sold for 10 cents. This month, Andy Warhol's 1962 painting of the iconic package sold for more than $57 million at a Christie's auction in New York, USA.
"Coca-Cola (3)" – which has resided within the same private collection for almost two decades and featured prominently in Warhol exhibitions around the world – is considered a founding painting of the Pop Art movement, which celebrated popular culture and consumerism in post-World War II America.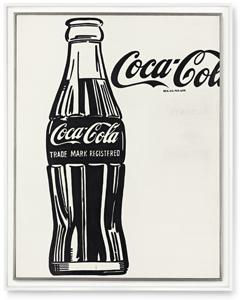 Warhol himself once wrote, "What's grand about this country is that America started the tradition where the richest consumers buy essentially the same thing as the poorest... you can know that the President drinks Coke, Liz Taylor drinks Coke, and, just think, you can drink Coke, too. A Coke is a Coke, and no amount of money can get you a better Coke."
While Coca-Cola has no formal association with the large, black-and-white portrait on canvas, the high-profile auction demonstrates the brand's universal, timeless appeal and its status as a constant fixture in the pop culture lexicon.
"The genius of Andy Warhol is that he took this ubiquitous shape known to everybody in the world and turned it into art," said Ted Ryan, director of heritage communications, The Coca-Cola Company. "I'm a huge Warhol fan, and this painting is one of my favourites of all time. The beauty, the simplicity… this is pure, hand-painted perfection of the world's best-known package."
Warhol was not the first major artist to use Coca-Cola iconography as a subject; Salvador Dali and Marisol Escobar were inspired by the contour bottle, too. Other artists associated with the brand include noted American illustrator Norman Rockwell, who created several ads for Coca-Cola in the 1920s and '30s, and Haddon Sundblom, who created the modern-day image of Santa Claus for a 1931 Coca-Cola campaign. 

In 2008, Warhol's "Eight Elvises" sold in a private sale for $100 million, a record for his work. Another piece by the Pop Art pioneer featuring the iconic Coke bottle – "Coca-Cola (4)" – went for $35.36 million at an auction in 2010.