The world has a packaging problem. Plastic bottles, cans, and other containers keep ending up in our oceans and waterways or littering the communities in which we all live and work. 
This is a problem we committed to help solve. In January 2018 our global CEO, James Quincey, announced an industry-first goal to help collect and recycle the equivalent of a bottle or can for every one the company sells by 2030.
Our program is called 'World Without Waste' and it signals a renewed focus on the entire packaging lifecycle, from how bottles and cans are designed and made, to how they're recycled and repurposed. 
"Consumers around the world care about our planet. They want and expect companies like ours to be leaders and help make a litter-free world possible," said James Quincey, president and CEO, The Coca-Cola Company. 
"Through our 'World Without Waste' vision, we are investing in our planet and in our packaging to help make the world's packaging problem a thing of the past," he said.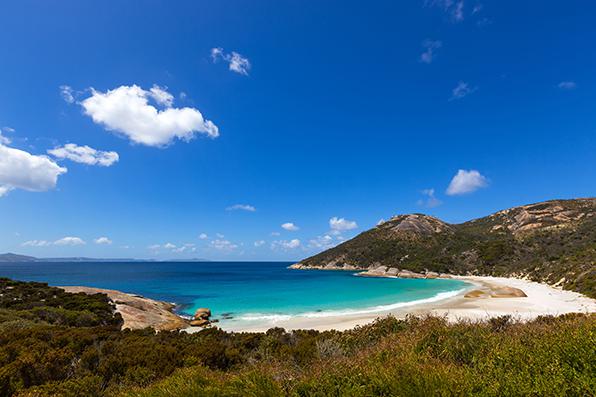 Our key commitments in creating a world without waste
As a global company operating in more than 200 markets, we established three fundamental goals:
Make our packaging 100% recyclable globally by 2025, and use at least 50% recycled material in our packaging by 2030.
Collect and recycle a bottle or can for each one we sell by 2030. 
Work together to support a healthy, debris-free environment.
Here in Australia we've been working hard on improving the amount of bottles made from recycled material, on container deposit schemes, and with partners.
7 out of 10 of our plastic bottles are made entirely from recycled plastic, excluding the caps and labels.
All of our bottles and cans are recyclable (excludes caps and labels)
We support container deposit schemes to reduce litter and improve recycling rates in a community and to keep our bottles and cans out of oceans or landfill  
We work with partners to reduce plastic waste, clean-up existing waste and improve recycling
Globally, we've made strides in several key areas, with more work to come.
We can't do this alone, and it will take some time to accomplish, but we recognise the need for action. Since the launch of the World Without Waste program in 2018, we have published detailed reports on our progress. Our latest 2021 report can be found here.
Like any goal we've ever had as a company, we strive for nothing less than complete success: a world without waste. Read our full World Without Waste Progress Report, or follow us on this site and via our social channels to keep up to date.