As The Coca-Cola Company adds fairlife to its growing portfolio of brands in North America, we asked Coca-Cola North America President Jim Dinkins (left) and fairlife CEO Tim Doelman what excites them about the future of the relationship between Coca-Cola and one of the nation's most innovative, value-added dairy brands.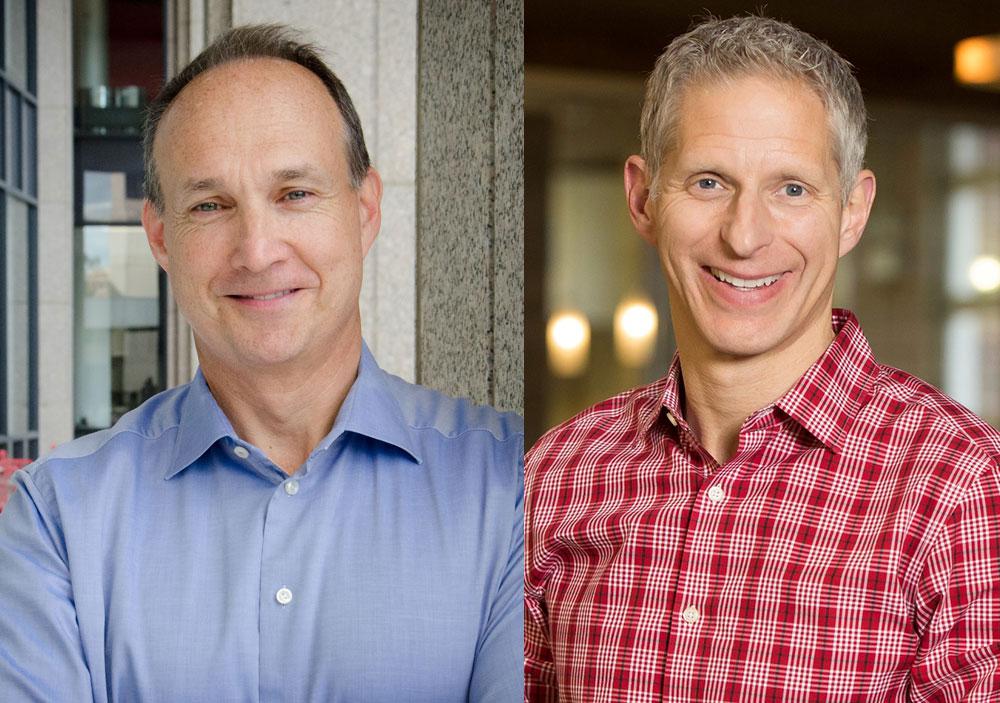 Jim, let's start with you. Why is Coca-Cola making this investment?
JD: This is a natural next step in a relationship between our companies that goes back almost eight years. In early 2012, we entered a national distribution deal with Select Milk Producers to distribute a product called Athletes HoneyMilk that, in fact, was started by fairlife CEO Tim Doelman. That product was re-branded and re-launched as Core Power, and this early distribution agreement led to the creation of the joint venture that would later become fairlife.
We've had a great relationship since the beginning, and believe this agreement helps ensure that we continue to build on fairlife's success by combining its entrepreneurial spirit with the resources, reach and expertise of Coca-Cola. 
fairlife also plays an important part in our strategy to continue growing as a total beverage company as we innovate to bring people more new products that meet their changing lifestyles and needs.
Tim, how do you feel about your start-up brand being acquired by Coca-Cola? Is that a positive? Or does it give you pause?
TD: For sure, it's a positive! Coca-Cola has been a great partner in our journey to re-imagine the traditional dairy category with products that people couldn't find before. The idea of great tasting, lactose-free dairy with less sugar and more protein is – and has been – on trend with Americans for several years. Coca-Cola has given us the space and reach to make an innovative start-up brand become a national household name. We couldn't have done that on our own.
Trends show that some consumers are moving away from dairy. Yet fairlife has been a success in this changing environment. Why is that?
TD: Yes, while sales of traditional fluid milk have been declining, consumer interest in value-added dairy products, led by fairlife, is on the rise. People are looking for better taste and more nutrition in the food items they choose – and the dairy category is no exception. Since the launch of fairlife ultra-filtered milk in 2014, the value-added dairy category has grown significantly in the United States. fairlife has reported strong growth each year since launch and surpassed $500 million in retail sales last year.
How will fairlife operate within The Coca-Cola Company after this transaction?
JD: It's important that fairlife continues to operate as a stand-alone business based in Chicago. This will continue to give Tim and his team the space and running room they need to innovate and build the fairlife brand in a unique and fast-changing category. From our side, we will continue to ensure that fairlife has the best distribution possible and will be here to provide resources and expertise in areas such as sustainability and supply chain management to make the brand stronger and better for the future.
Last year there were reports of animal abuse at one of fairlife's supplying farms. What changed after that incident, and how can you be sure that your supplying farms are compliant with your animal welfare protocols and policies?
TD: First, let me say that the disturbing abuse reported at one of our supplying farms last year was not in keeping with our values, our culture or who we are as a company. To say we were deeply saddened and disappointed is an understatement. But we knew we had to use this unfortunate incident to push for better. We immediately discontinued the use of all milk from this supplying farm and conducted multiple independent audits of all our supplying dairies.
For us, pushing for better didn't just mean correcting an isolated issue, but taking a closer look at everything we do to ensure we can continue to raise the bar on animal welfare throughout our supply chain. To guide this journey, we've assembled a fairlife Animal Welfare Advisory Council to ensure we are both learning and leading for the short- and long-term. We're working with our supplying farmers across the United States to outline more detailed animal welfare policies and protocols for any farm supplying fairlife. We're investing with and in our farmers to ensure the most up-to-date animal welfare practices are encouraged and rewarded. And we continue to require that every farm in our supply chain is subject to regular third-party unannounced audits with clear action plans for learning and improvement after each audit.
Our commitment to animal welfare is a key part of our pledge to provide consumers with great- tasting, highly nutritious and safe products they can feel good about. This is a commitment that we share with our supplying farm partners.
JD: Everyone at Coca-Cola was shocked and heartbroken to hear of the incident last summer. That's why it was important to our team that we be highly involved, which included hiring a third party to conduct our own independent audit of fairlife's supplying farms, in addition to those conducted for fairlife. Since then, we've been working with fairlife to ensure their supply chain has the strongest possible policies and practices to assure animal welfare and worker care. We were – and still are – impressed by and supportive of the quick action fairlife took to not just address the situation, but to set out on a journey to continuously improve standards at their supplying farms.
We look forward to continuing to work with fairlife to ensure that our animal care standards are ones that our farmers, partners, employees, consumers and the industry at large can be proud of – and that we can continue to raise the bar for the industry. Read more on fairlife's standards for animal care at https://fairlife.com/what-we-believe/care-for-animals/.
Will The Coca-Cola Company change fairlife's offering to the consumer? And could we see fairlife expand abroad?
JD: Tim runs a great business and his team will continue to operate as a stand-alone unit to ensure that they keep innovating at the speed of the market to meet peoples' fast-changing and evolving needs.
As it relates to growth beyond the United States, fairlife has already expanded into Canada. We will continue to evaluate future opportunities carefully based on consumer demands and market capability to support a product like fairlife.
Tim, with this transaction behind you, what would you say to fairlife consumers about the future?
TD: I'd say we still have so much to offer and so much opportunity ahead. While it's been an incredible journey to get to where fairlife is today, we've really just crossed the starting line. Just a few years ago, we looked at the declining fluid milk category as an opportunity to take a superfood like milk, innovate around it, and give people the kind of taste and nutrition they were looking for. The partnership with The Coca-Cola Company played a key role in our ability to realize this opportunity. Going forward, this increased investment will allow us to not only innovate further and branch out into other dairy spaces, but to reach even more people who are looking for a great product like fairlife.