In a year when the world needs holiday cheer more than ever, Coca-Cola is celebrating the gift of presence – over presents – through a seasonal campaign launching in 90-plus countries including the United States.
The campaign's creative centerpiece is a cinematic ad titled "The Letter", which captures a loving father's epic journey to the North Pole to make his daughter's Christmas wish come true. Oscar-winning filmmaker Taika Waititi directed the spot in partnership with Wieden+Kennedy London.
The creative – which marks a century of Coca-Cola holiday advertising – uses festive icons like the Sundblom Santa Claus and the Coca-Cola Christmas Truck to convey a message of hope in a challenging year. "The Letter" concludes with a timely invitation in its final frame: "This Christmas, give something only you can give." The U.S. version of the ad ends with the "Together Tastes Better" tagline.
Walter Susini, SVP of marketing for Coca-Cola Europe, hopes the campaign will promote unity and uplift during such a unique a holiday season, as the world continues to navigate challenges of the COVID-19 pandemic.
This year's campaign puts family, community and appreciation front and center, recognizing that the real magic of Christmas is connecting with one another – virtually or in person. "Physical distance doesn't mean we can't be present," Susini added. "With the pandemic, we've seen how we are able to use technology to great effect to connect with those we love. We have opened our eyes this year to the fact that time is the most precious thing of all, no matter what form that may be in."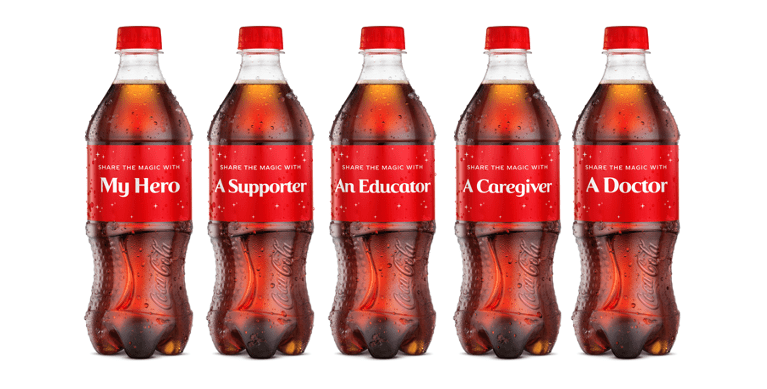 'Together Tastes Better' Over the Holidays
In the United States, a "Share a Coke"-inspired holiday extension of the "Together Tastes Better" platform unites fans and celebrates "everyday heroes" who have gone the extra mile during this unprecedented year to support their friends, families and communities.
Seasonal Coca-Cola Original Taste and Coca-Cola Zero Sugar packaging featuring more than 40 monikers dedicated to everyday heroes – from nurses and teachers, to moms and grandparents – are available for a limited time in stores across the U.S. Fans also can visit CokeStore.com to send a custom 8-oz. glass "Share A Coke" bottle to their personal heroes, and send social media shouts-out by tagging @CocaCola and using the hashtag #ShareACoke.
Creativity During COVID-19 
"The Letter" was shot over five days in August in Waititi's home country of New Zealand. Coca-Cola and Wieden+Kennedy London staffed the project entirely with local actors and production crews, eliminating the need for international travel. Strict COVID-19 protocols were followed to ensure the safety of everyone on site, and team members in Los Angeles, London and Madrid tuned in to the shoot via Zoom and shared feedback in real time. 
The spot will be available in a longform (2:30) cut, as well as 60-, 30- and 20-second edits. More than 90 markets – the most ever for a Coca-Cola holiday campaign – are supporting this year's program, which also includes seasonal packaging, out-of-home and social media creative, and a digital calendar with "doors of opportunities" bringing people together with incentives like movie tickets and meal vouchers. 
Susini said the campaign offers a glimpse into how The Coca-Cola Company's newly networked organization and refreshed marketing model will come to life in the coming months. "While this was a charter led out of Western Europe, we'll be working in a more and more connected way as we move forward to tap into talent pools across the world, ultimately creating more impact and greater efficiencies," he added.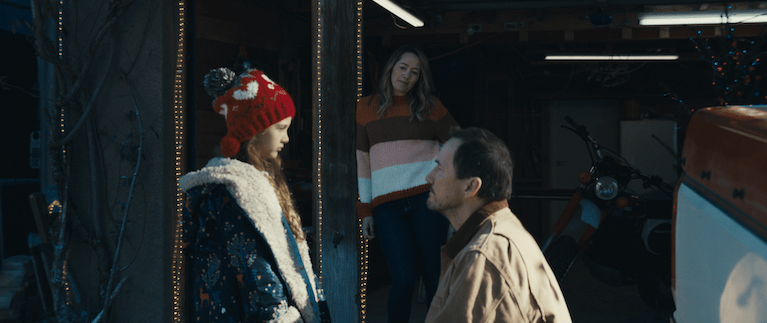 The Pause that Refreshed
While Coca-Cola has significantly scaled down its marketing activity in 2020, the brand launched a pair of pandemic-inspired campaigns this summer. In July, Coca-Cola North America released "The Great Meal", a cross-cultural celebration of togetherness featuring clips of 13 real households in eight countries preparing and sharing food over an ice-cold Coca-Cola. And in August, a pan-European campaign encouraged people to be "open, like never before" by embracing change, seeing possibility and appreciating things they took for granted before COVID-19. 
The Coca-Cola Company paused all global advertising when lockdowns took effect this spring, redirecting resources to support COVID-19 relief efforts and donating media space to charity partners around the world.