In 1985, Coca‑Cola was one of the first soft drinks consumed in outer space, when astronauts aboard the Space Shuttle Challenger sipped from the Coca‑Cola Space Can. Now, more than 36 years later, the brand is bringing the magic of outer space down to earth for a limited time via the launch of an intergalactic flavor and galaxy of immersive, other-worldly digital experiences. 
Coca‑Cola Starlight drops this month in the United States as the first limited-edition offering from Coca‑Cola Creations, which will quench Gen Z's thirst for discovery through a series of unexpected beverages and packaging designs, culturally relevant expressions and creative collaborations. 
Inspired by the infinite possibilities of space, Coca‑Cola Starlight fuses signature Coca‑Cola taste with unexpected touches, including a reddish hue and cooling taste sensation evoking the feeling of a journey to space. 
The Coca‑Cola Starlight package design features a starfield and gradient evoking a nebular feel that complements the liquid and undulates and refracts while interacting with light.
Creating the Taste of Space
A global team spanning R&D, design, marketing and technology collaborated and brought the Coca‑Cola Starlight concept from ideation to launch in less than a year. They were given free reign to experiment and operate on a non-linear project schedule.
Vlad added, "We had flavor houses working with design agencies, and we had scientists working with creatives. We started on this journey not knowing exactly where it would end, and that was okay because we wanted to push ourselves to do things differently, to iterate, and to innovate with speed."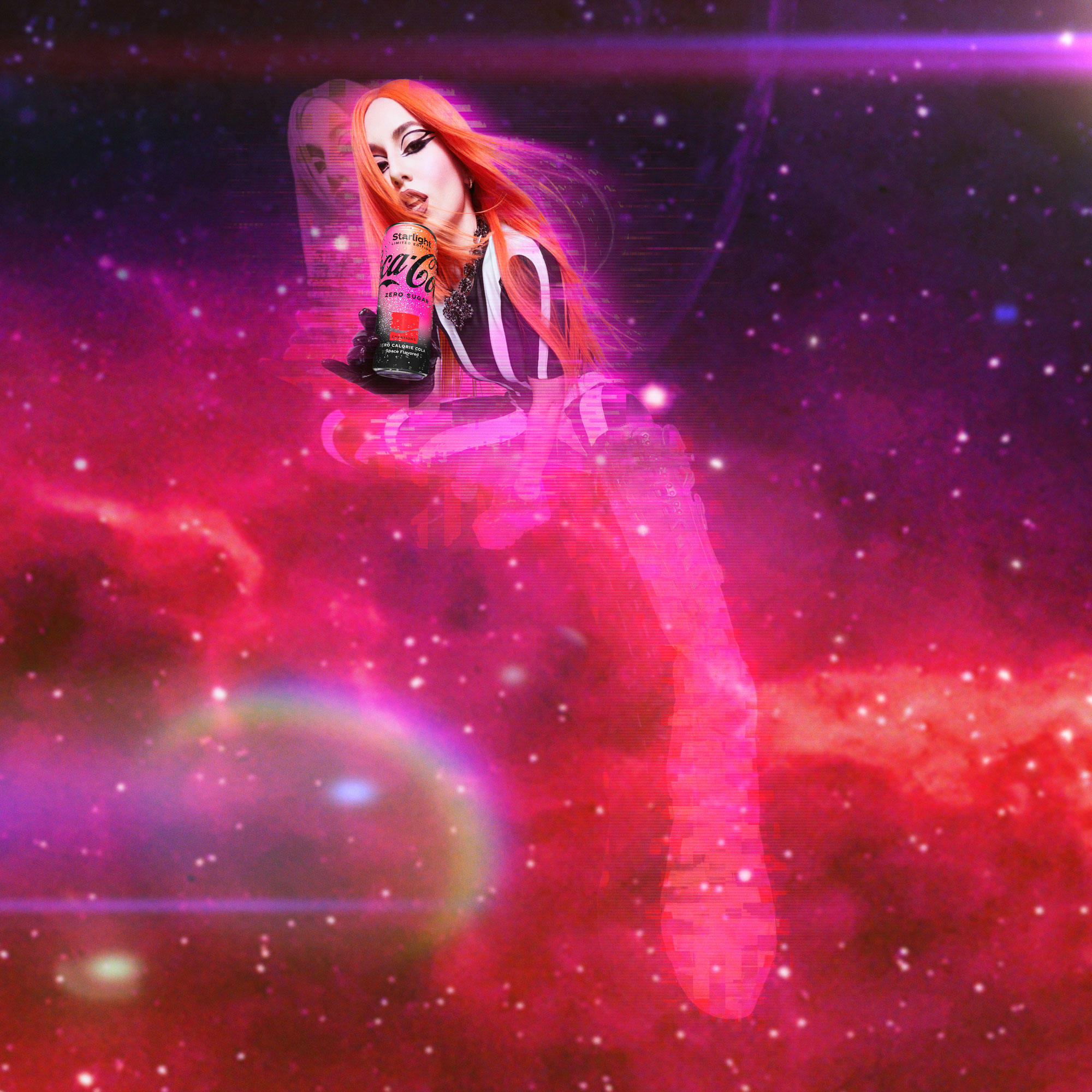 'Concert on a Coca‑Cola' Featuring Ava Max 
A digital-driven marketing campaign will promote Coca‑Cola Starlight, anchored by a partnership with global popstar Ava Max. An augmented reality (AR) "Concert on a Coca‑Cola" experience accessed via www.cocacola.com/creations and by scanning a Coca‑Cola Starlight can or bottle features Max performing three of her biggest hits—"Kings & Queens," "Sweet But Psycho" and "EveryTime I Cry"—surrounded by red liquid and gradient lighting.
"We love Ava's creativity," Vlad said. "She's bold and bright, and embodies the experimentation we hope to embrace through Coca‑Cola Creations. And the fact that she's a lover of both Coca‑Cola and space made her a natural fit."
All content will be hosted via a Coca‑Cola Creations mobile experience where fans can discover the infinite possibilities of the Coca‑Cola Starlight universe through Instagram filters, ASMR experiences and more. In the real world, collaborations with fashion designers like streetwear brand Staple will help bring Coca‑Cola Starlight to life.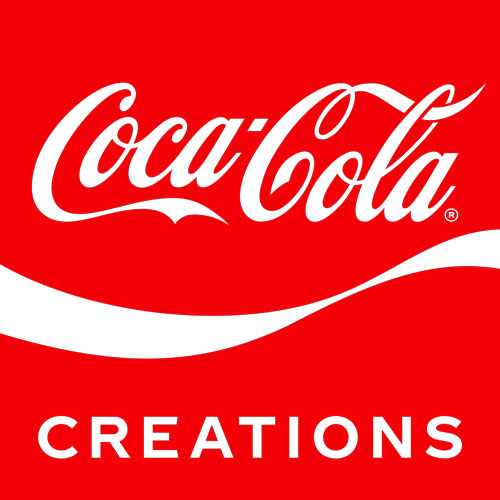 'License to Play' 
Coca‑Cola Creations brings a sense of intrigue and newness to a 136-year-old brand. Inspired by "drop culture" and fueled by consumers' love of music, gaming and sports, the series of "surprise-and-delight" innovations will engage consumers in unique ways. 
"With Coca‑Cola Creations, we've given ourselves license to play," Schwarber said. "The product will always be front and center, but we're building multi-sensorial storytelling and immersive experiences around each one of these creations."
Coca‑Cola Creations was developed under the "Real Magic" brand platform launched in late 2021.
"'Real Magic' is more than a campaign—it's a philosophy for how we want to engage and build connection with our fans," Vlad said. "Every chapter brings this to life—from experimenting in the metaverse with NFTs, to partnering with Khalid on our first-ever Tik-Tok challenge, to our work around the passion point of gaming, to Coca‑Cola Creations and Coca‑Cola Starlight."
Coca‑Cola Starlight and Coca‑Cola Starlight Zero Sugar are available for a limited time in bottles and cans beginning this week  across North America and in select countries around the world in the coming months. Later this year, Coca‑Cola will introduce additional limited-edition Coca‑Cola Creations featuring unique innovations and collaborations.