"This is where it all started," says JC Harvey, Coca-Cola North America's director of retail channel strategy and commercialization, referring to the birthplace of the world's most beloved beverage brand. "And where our future begins."
Coca-Cola is rolling out the red carpet – and offering a peek behind the red curtain – this week for more than 25,000 operators attending the 2019 National Association of Convenience Stores (NACS) expo taking place just a stone's throw from its global headquarters. The company will showcase and sample more than a dozen innovations across a variety of beverage categories – from the first-ever energy drink under the Coca-Cola brand, to an omega-3 "superfusion" juice drink made with plant-based sweeteners – at the convenience retail channel's premier showcase.
"This is the broadest array of innovations we've ever unveiled at NACS," Harvey said. "As a total beverage company, we're constantly expanding our portfolio by giving people more of the drinks they want in categories, flavors and formats that meet their evolving needs and preferences. Variety and choice are increasingly important to shoppers, and nowhere is that truer than in the convenience retail channel."
Here's a quick look at a few of the beverage innovations Coca-Cola will unveil this week at NACS: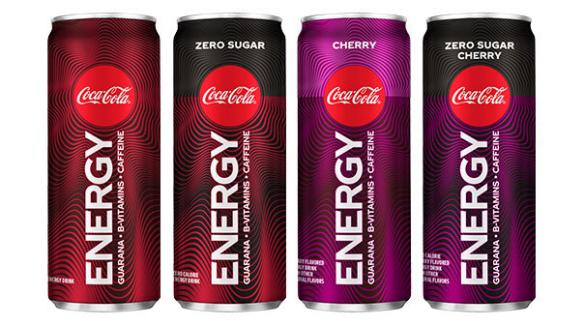 Coca-Cola Energy will launch nationwide in January in four options: Coca-Cola Energy, Coca-Cola Energy Cherry and their Zero Sugar counterparts. Each 12-oz. sleek can provides 114 mg of caffeine, guarana extracts and B-vitamins.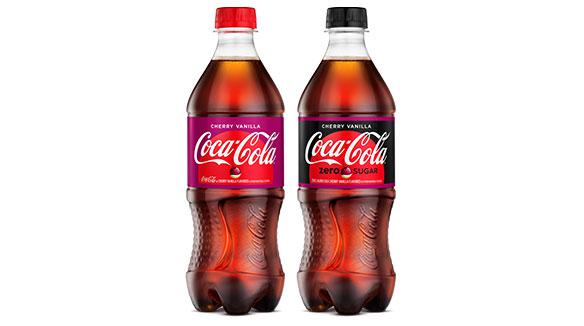 Coca-Cola Cherry Vanilla and Cherry Vanilla Zero will build on the success of Coke Orange Vanilla, which earlier this year became the first new flavor added to the Coca-Cola brand in over a decade, with a February 2020 rollout in a variety of bottle/can sizes. Cherry vanilla is the most-poured Coca-Cola flavor combination on Coca-Cola Freestyle and a top choice among consumers.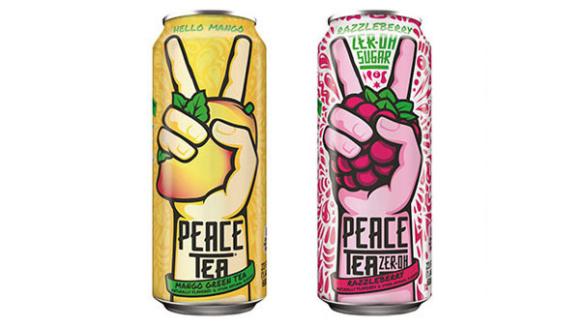 Peace Tea, a line of refreshing iced tea with trendy packaging and a strong brand edge, is adding three new flavors to its lineup: Hello Mango and Razzleberry Zer-OH. The new flavors will launch in March 2020 in 23-oz. cans and vendable 16-oz. cans.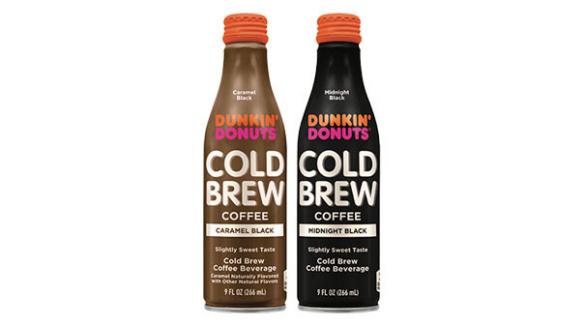 Dunkin' Cold Brew Coffee is a delicious extension of the Dunkin' RTD portfolio. Available in two lightly sweetened flavors – Caramel Black and Midnight Black – Dunkin' Cold Brew responds to demand for a smoother, less-acidic coffee with less sugar and fewer calories. Cold brew is the fastest-growing shelf-stable RTD coffee.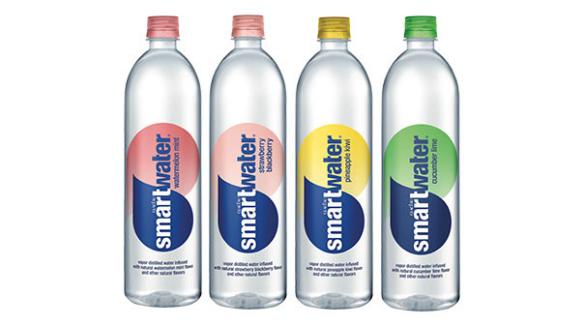 smartwater is introducing four refreshing still flavors – pineapple kiwi, strawberry blackberry, cucumber lime and watermelon mint – all of which are lightly infused with natural fruit and herbal flavors. smartwater flavors will launch in January 2020.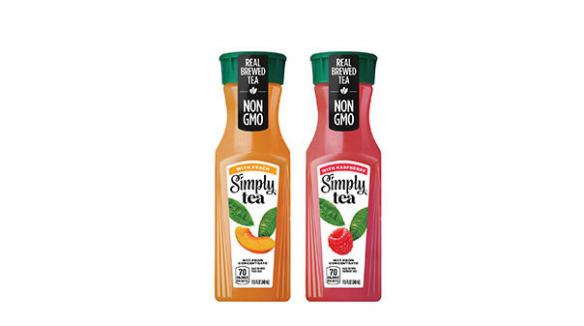 Simply Tea is a new line of great-tasting, brewed black tea made with not-from-concentrate juice. It is made the "Simply Way" with no added preservatives, colors or flavors. Simply Tea will be available in January 2020 in three varieties: Lemon Raspberry and Peach.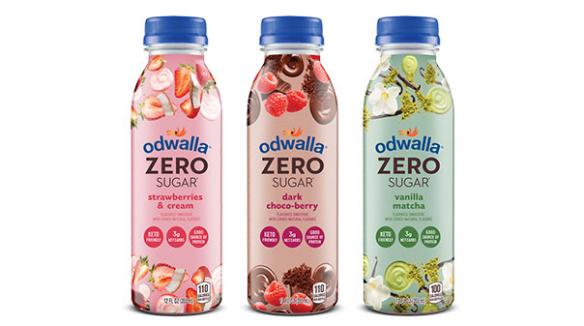 The Odwalla Zero Sugar line of sugar-free, flavored smoothies launched in September 2019 in three flavors: Vanilla Matcha, Strawberries & Cream and Dark Choco-Berry. All three varieties serve as a good source of protein, contain 3g net carbs and are keto-friendly and gluten-free.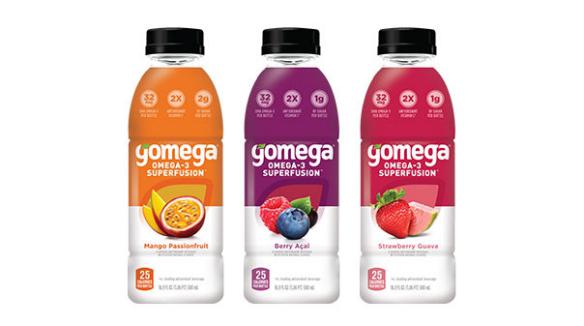 Gomega, a new omega-3 superfusion, will launch in January 2020 in three flavors: Berry Acai, Strawberry Guava and Mango Passionfruit. All three varieties contain 32mg of DHA omega-3s, 25 calories and no more than 2 g of sugar. An excellent source of antioxidants vitamin C and vitamin E, Gomega is gluten-free, soy-free, vegan, kosher and made with plant-based sweeteners and 100% natural flavors.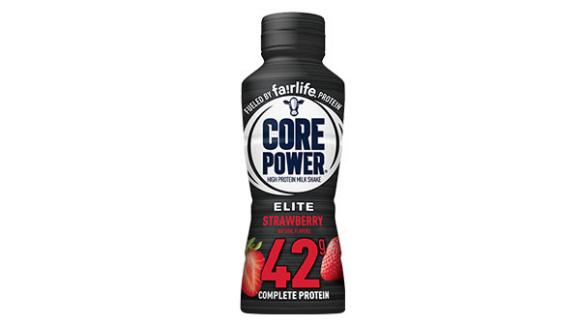 Core Power ELITE Strawberry is the latest innovation from the brand of high-protein shakes made with fairlife ultra-filtered milk. Like Core Power ELITE Chocolate and Vanilla, Core Power ELITE Strawberry combines 42 grams of high-quality protein with delicious taste. It will be available in January 2020 in single-serve PET bottles.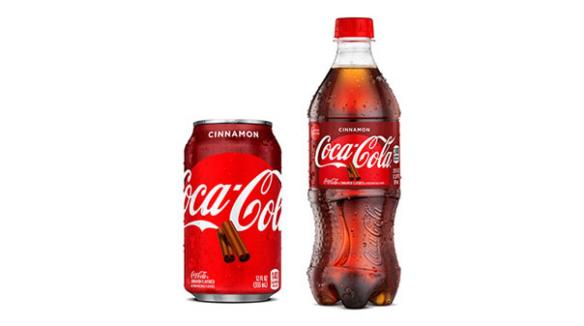 Coca-Cola Cinnamon is a limited-edition holiday flavor available through December. Coke is the No. 1 brand associated with the holidays, and cinnamon is a top flavor associated with the festive season.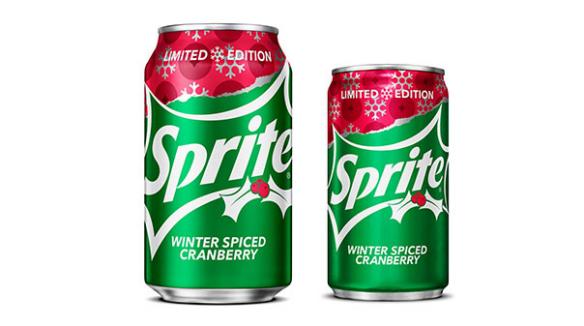 Sprite Winter Spiced Cranberry is a limited-time holiday flavor, providing cranberry with the perfect blend of spices to compliment the boldness of Sprite. The seasonal flavor innovation builds on the success of holiday staple Sprite Cranberry and this year's launch of Sprite Lymonade.
Coca-Cola North America continues to fuel growth of the convenience retail (CR) channel, which is comprised of 150,000 national, regional and independent stores across the country. CR stores are a prime destination for a wide variety of beverages; more than half of all CR store trips include a NARTD drink purchase.