Coca-Cola is encouraging people to be "open, like never before" as the world emerges from COVID-19 lockdowns through a new creative platform launching across Europe.
A film featuring the inspirational lines of London-born spoken word artist George "The Poet" Mpanga (see below for the full text) invites viewers to embrace change, to see possibility, and to better appreciate things they perhaps took for granted before the pandemic.
Developed by 72andSunny Amsterdam, "Open Like Never Before" will extend to social and digital channels by inviting people to share their pledges to be #openlikeneverbefore. Outdoor creative will feature verses from the poem.
"I like being an ally and using my talents to lend a voice to things that are happening in real time," said George "the Poet." "I think it's important that we take a positive and optimistic approach to the pandemic, as it's dominating everything aspect of our lives in 2020. Everyone has been forced to rethink what the future holds for them in the context of the changes we're all experiencing, and I'm very glad we have this opportunity."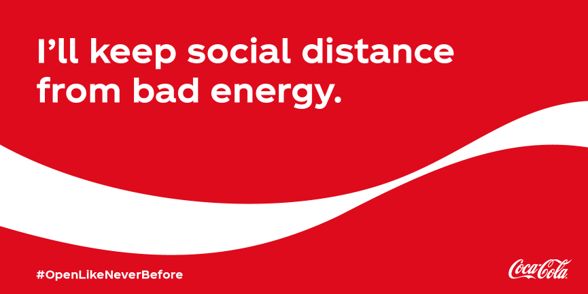 The platform also includes grassroots programs to support hard-hit hotels, cafes, restaurants reopening after a long hiatus. Small businesses can develop social media and outdoor advertising to spread the world of their reopening plans, via the digital Coca-Cola AdCreator, and amplified by media space donated by Coca-Cola.
"The power of the Coca-Cola brand, at its best, is the ability to go both really big and really small," Susini said. "'Open Like Never Before' includes the universally optimistic message of the manifesto film, as well as a call to action for local communities to support their local businesses – door by door, restaurant by restaurant, bar by bar."
He added, "This not a campaign. It's an extension of our company's purpose to refresh the world and make a difference. Together, we believe we make the most of this moment by emerging stronger and creating a better shared future."
The launch of "Open Like Never Before" marks Coke's return to the commercial airwaves in EMEA following a seven-month global advertising pause. During this time, the company redirected resources to support COVID-19 relief efforts around the world and donated media space to charity partners. Together with our bottling partners and The Coca-Cola Foundation, The Coca-Cola Company has donated more than $100 million globally.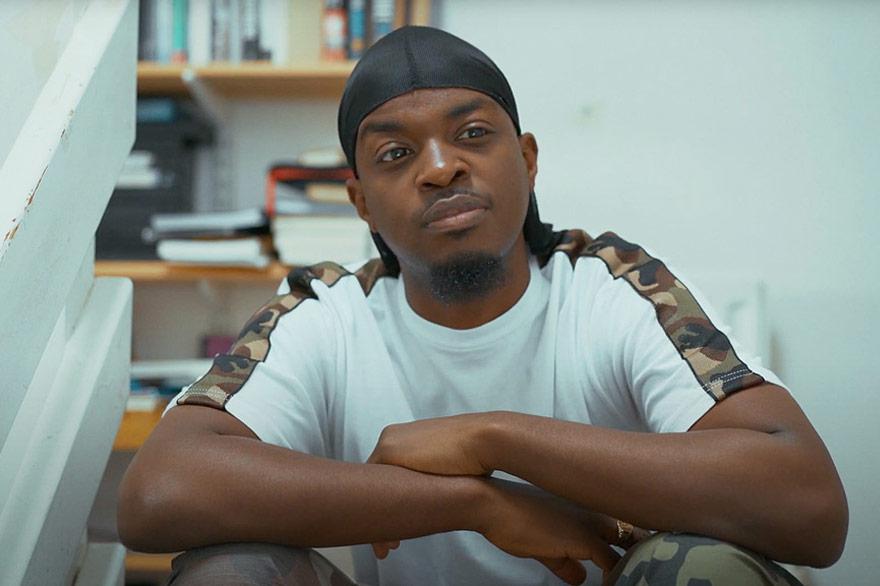 'OPEN LIKE NEVER BEFORE'
Wait, stop.
Who said we have to go back to normal, back to anything?
What if the new normal ain't the normal we knew?
And we can't just do what we'd formerly do.
What if the big change is you and me
What if we choose to be open?
And say…
I will never call my job unimportant again.

What if I don't wait for another crisis to embrace the love that I've missed?
I'll never say that teacher's holidays are too long or that school is dry and I can't wait to move on.
My ears are not my earphones. What if I listen.
What if I'm missing how bright your eyes glisten.
(What if) I just smile a bit. Travel less and love every mile of it.
Believe in the change my cooking, my music can do.
And what if I don't dance, but just for you I might give in to the rhythm soon. What if I refuse to be a stranger in my own living room.
And I'll learn my lesson from a bad memory,
and I'll keep social distance from bad energy
And I'll prove that funny beats sexy any day.
But I'm still cute, anyway.
What if my dreams never take the backseat again,
What if I'm there whenever you need a friend.
What if I celebrate my skin, my hair, my body, every day!
Even Mondays.
I won't waste another minute without you.
I'll read you the poems that I've written about you.
So many come to mind.
I'll move forward, without leaving anyone behind.
I'll lead, like a woman.
I'll stand by every word I say
I'll make my vote count, make my voice heard today.
I'll never say this city has too many tourists again.
I'll have a family of dozens.
Give my little nephews and nieces some cousins.
I'll stay right beside you.
I'll say Yes, Yes, Yes, I do.
I'll never forget how much stronger we are together.
I'll carry that in my heart forever.
We can weather the storm.
So I'll be (humble, happy, brave, honest, mindful and)
OPEN LIKE NEVER BEFORE.