Throughout its 134-year history, The Coca-Cola Company has operated in times of crisis and tapped its network of partners, suppliers and stakeholders to provide not only financial resources, but also logistical, technical and marketing expertise to support communities in need.
The Coca-Cola system, with production facilities and franchise bottling operations across the United States, continues to make and deliver the essential beverages local stores and communities need during this challenging time. 
But the company, its local bottlers, suppliers and employees are doing more than delivering drinks in the communities they call home. Local teams are finding ways to re-deploy resources to help meet the needs of first responders, healthcare workers, community organizations and more.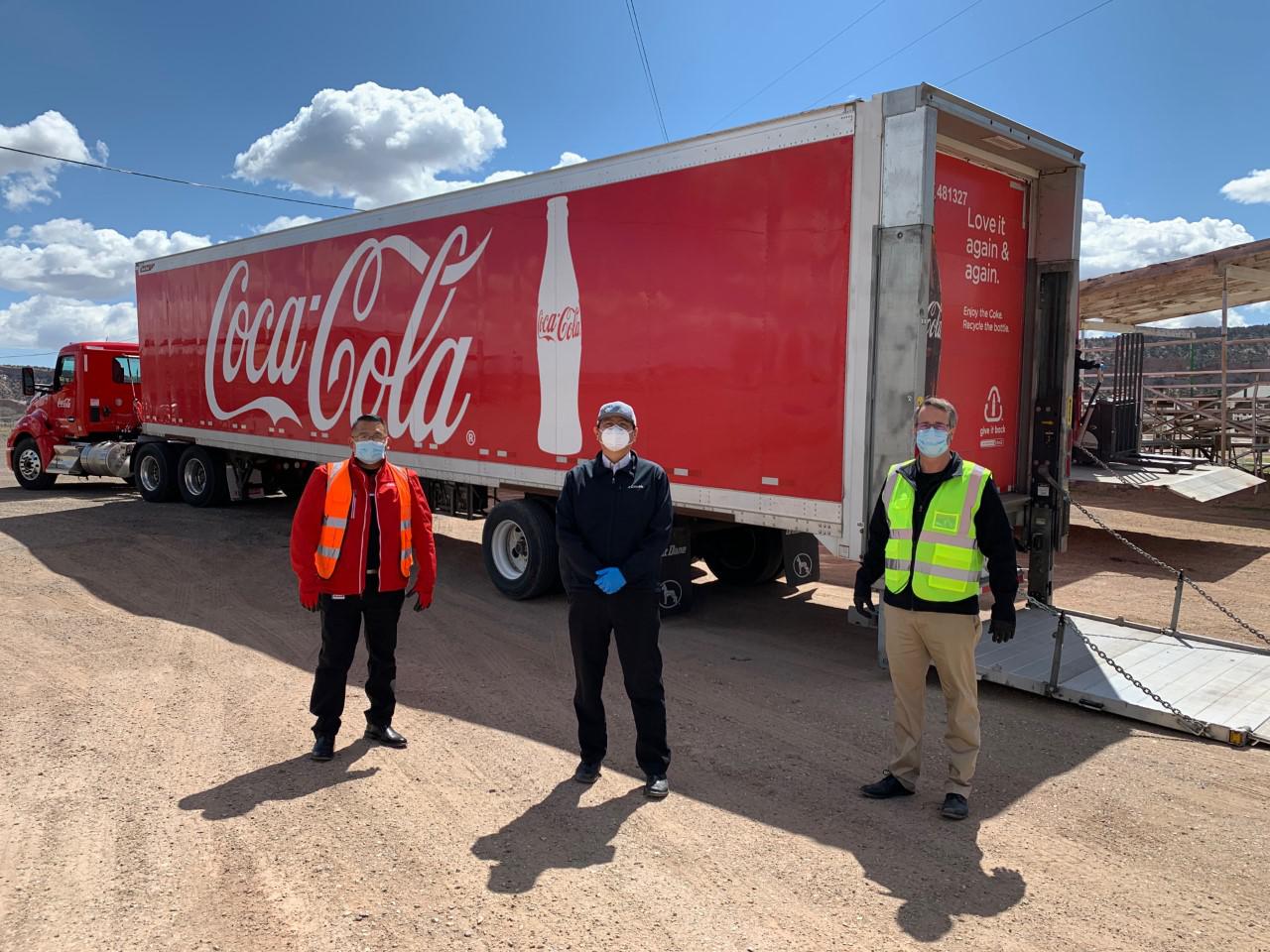 4 Million Bottles and Counting: Donating Beverages
The company and its bottling partners continue to answer the call for beverage donations wherever possible. To date, the Coca-Cola system has donated nearly 4 million beverages to support community organizations, food banks and frontline responders throughout North America.
Supporting Service Members on the COVID-19 Front Lines
Coca-Cola is continuing its longstanding support of the U.S. military with a $250,000 donation to the United Services Organization (USO) to aid servicemen and servicewomen who are providing COVID-19 relief in communities across America. The company, which became a founding partner of the USO during World War II, has donated nearly 500,000 bottles of POWERADE to U.S. military bases in eight states and two naval hospital vessels.

Partnering to Make Masks for Healthcare Workers and Frontline Responders
Coca-Cola North America is teaming up with supply chain partners and a nationwide network of volunteers to produce and distribute hundreds of thousands of protective face shields to healthcare workers and first responders on the front lines of the COVID-19 crisis. The company is sourcing and donating 100,000 pounds of plastic sheeting to make face shields in partnership with MakersRespond, a nonprofit created to rally makers, manufacturers and markets to address the pandemic-related shortage of personal protective equipment (PPE). Read more.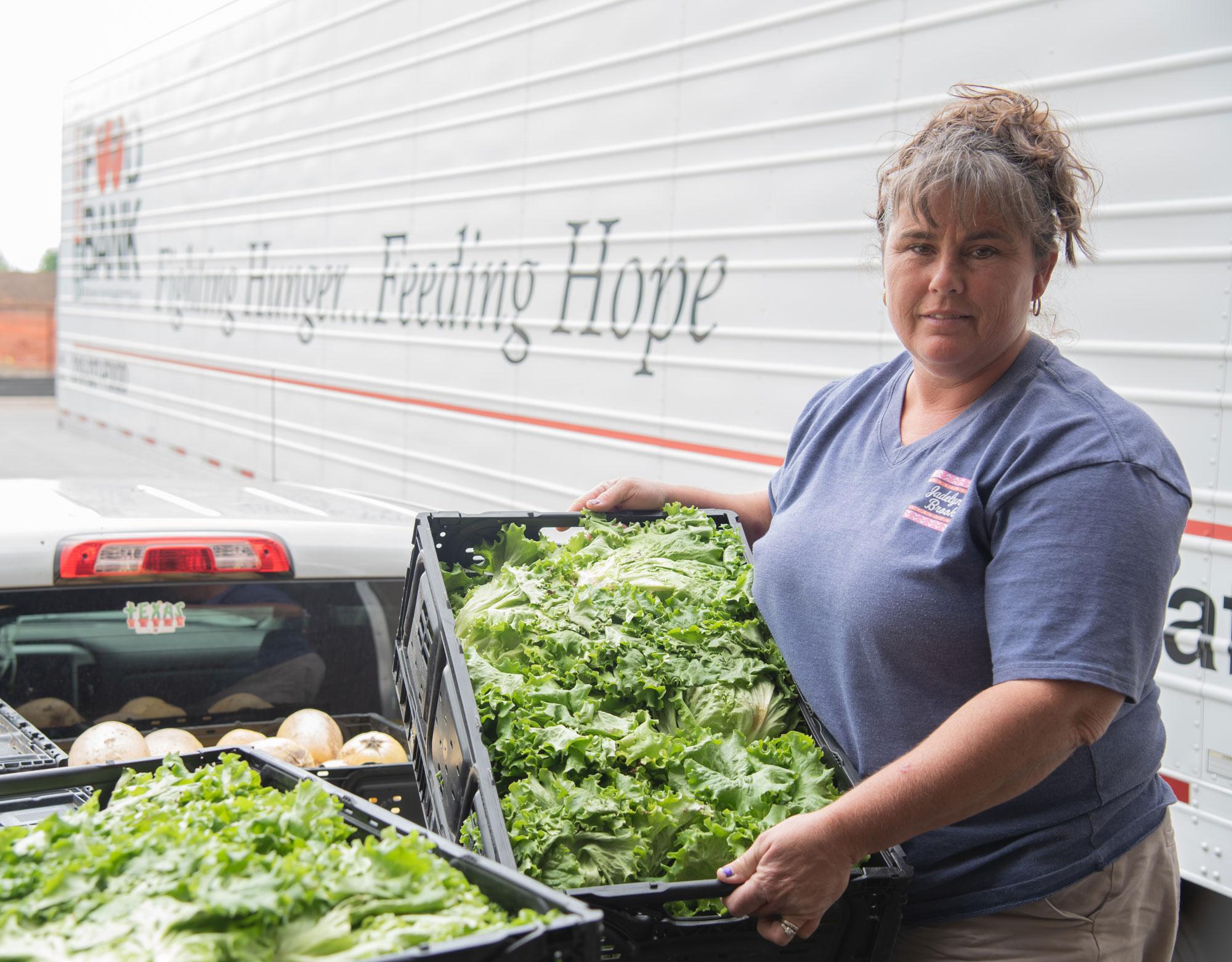 Providing Financial and In-Kind Support to Community Organizations
The Coca-Cola Foundation, the philanthropic arm of The Coca-Cola Company, awarded $13.5 million in grants to five nonprofit organizations working on the front lines of the U.S. and Canadian humanitarian response to the coronavirus pandemic. The grants support organizations that are providing relief, meals and essential supplies to first responders and vulnerable communities, both in the company's hometown of Atlanta and across North America. Read more about the organizations receiving the grants here.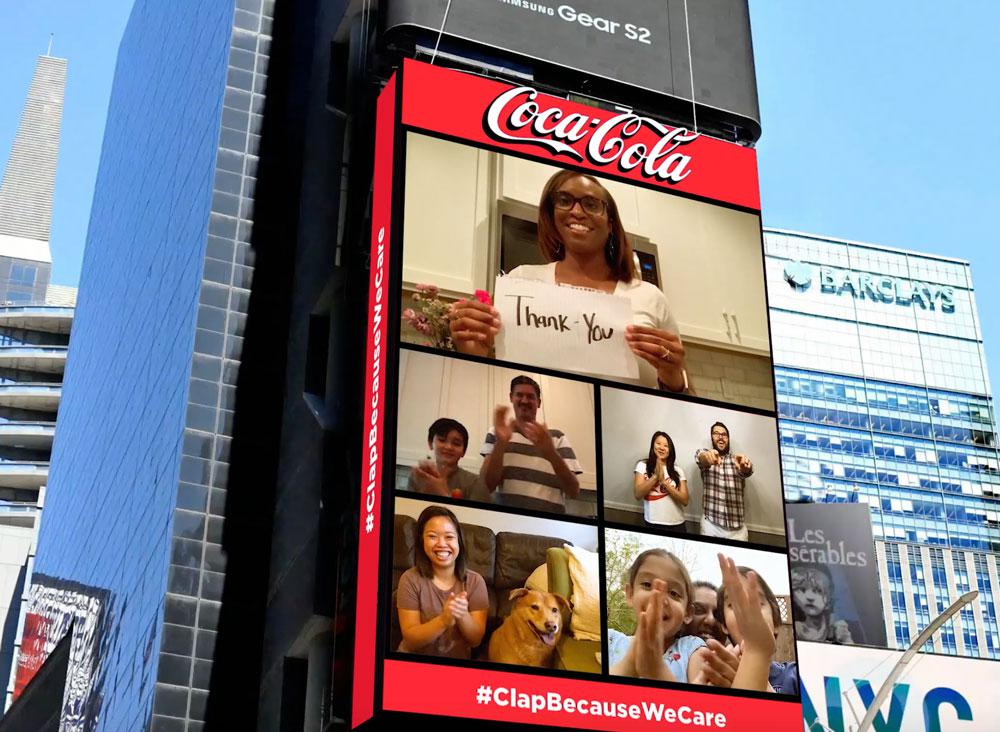 Together We Can: Using Our Social and Digital Assets for Good
We are taking several actions to use our advertising and marketing resources to spread solidarity during these challenging times. On April 6, we used our company and Coca-Cola brand social media handles to promote a message of support and togetherness, and will use the scale of our Coca-Cola brand handles to share helpful information and meaningful messages from our partner community organizations like the American Red Cross, Boys & Girls Clubs of America, Salvation Army and Feeding America, among others.
A video montage of Coca-Cola employees showing their gratitude and appreciation for essential healthcare workers and emergency responders on the COVID-19 front lines is running nightly debuted on the Coca-Cola Times Square digital billboard at 7 p.m. ET, joining the like-clockwork chorus of cheers from New Yorkers. The 40-second clip features a mashup of virtual "thank yous" sent in from employees' kitchens, balconies, home offices and driveways with the trending hashtag #ClapBecauseWeCare.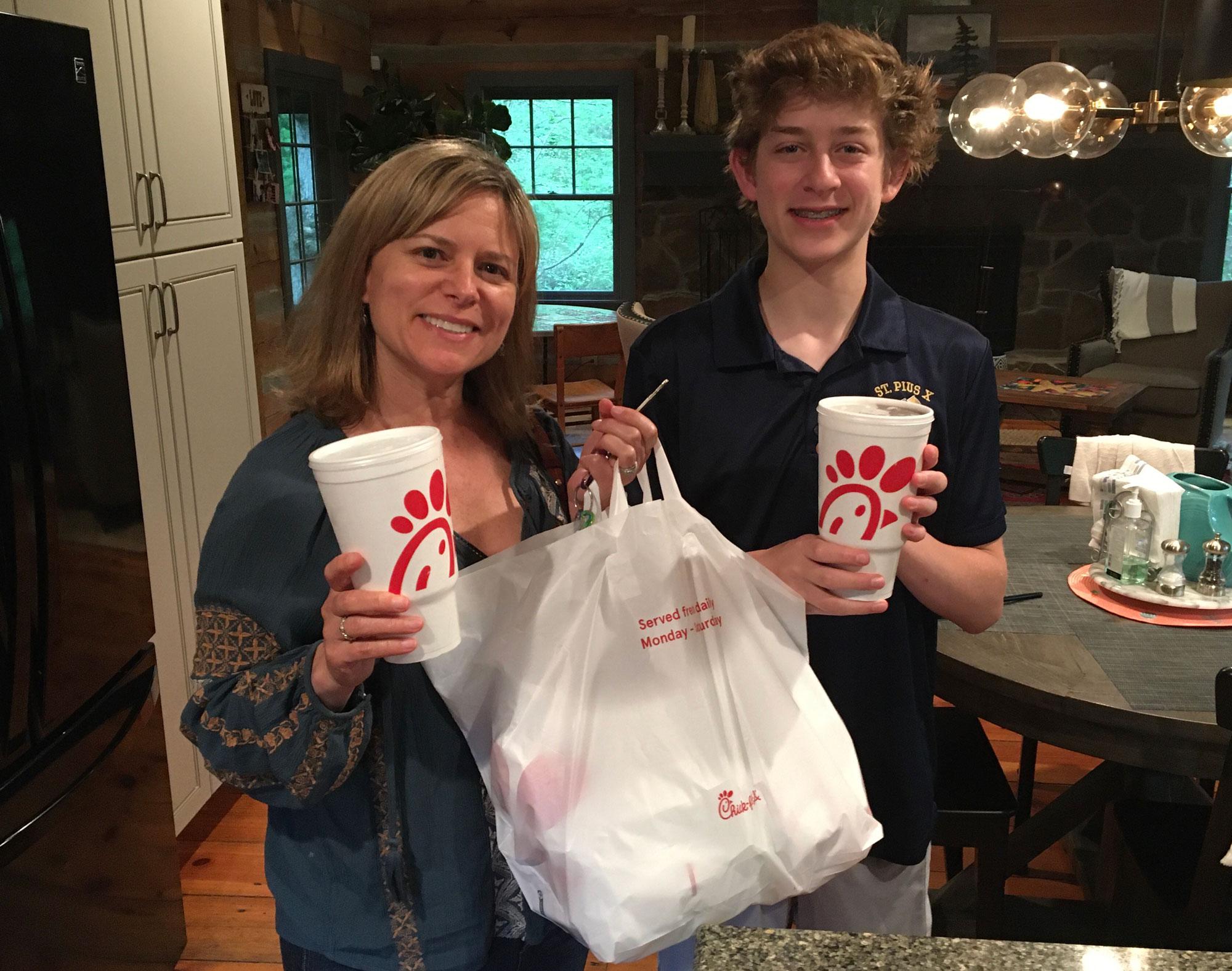 Supporting Our Foodservice Partners
To help support the restaurant community – an industry that employs more than 15 million Americans – Coca-Cola North America is providing its more than 8,000 employees across the U.S. and Canada with a $100 credit for meal delivery orders. Coca-Cola North America plants also are ordering takeout meals as a thank-you to associates working hard to produce our products. This effort adds up to an injection of nearly $1 million into the restaurant industry.
Separately, we joined forces with our industry peers to support #TheGreatAmericanTakeout, a movement encouraging Americans to order delivery or takeout meals. And to support U.S. restaurant workers financially impacted by the crisis, Coca-Cola North America made a donation to the Restaurant Employee Relief Fund (RERF.US) to help the organization reach its impressive fundraising mark of $10 million in just 10 days.
We also launched the Coca-Cola Rapid Response Resource online portal to give restaurants access to free information and resources – from tips for optimizing takeout and drive-thru operations, to updated COVID-19 safety guidelines, to information on third-party delivery services and more.