A hidden gem in the Coca-Cola North America beverage portfolio is plotting a comeback of sorts, even though it never left the marketplace.
Fresca is unveiling a crafty new look that reflects the no-calorie soft drink's unique citrusy taste, with the goal of reeling in a new generation of drinkers unfamiliar with the brand.
Since debuting in 1967 in the wake of the launch of its successful calorie-free counterpart, TaB, Fresca ("Fresh" in Spanish) has quietly amassed a loyal following thanks to its distinct, grapefruit-forward taste. But it's largely unknown among Millennials.
"Fresca hasn't said anything to consumers since 2008, and our awareness with younger consumers is very low," said Ryan Hughes, associate brand manager, Sprite and Citrus Brands. "We felt it was time for a refresh after about a decade of silence."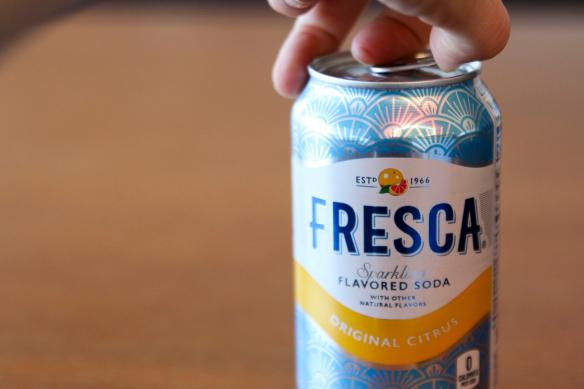 The brand is unveiling revamped packaging for its three flavors – Original Citrus, Black Cherry Citrus and Peach Citrus – as consumer trends continue to lean in its favor.
"We realized we're sitting on a potential goldmine," Hughes added. "Fresca is a magical brand that, when once people taste and experience, fall in love with. It hits the sweet spot somewhere between a soda and a flavored sparkling water."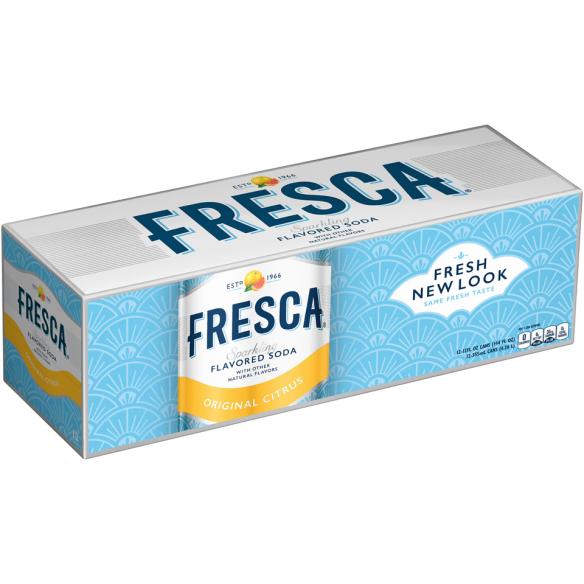 Although Fresca contains neither sugar nor calories, it's not marketed as a diet soft drink. "We want people, first and foremost, to enjoy the essence of Fresca – its refreshing, premium taste – which can't truly be described until experienced first-hand," Hughes explained.
The new artisanal look will also be featured in point-of-sale advertising, and targeted sampling in Millennial hotspots like co-working spaces and college campuses. Fresca, a go-to cocktail mixer for decades, is also exploring partnerships with liquor brands.