People throughout the world have been impacted by the coronavirus pandemic. At Coca-Cola, we are doing our part to help prevent the further spread of the virus, while also supporting the needs of our customers, consumers, employees and communities.
We have – and always will – put the health, safety and security of people first. Our approach is grounded in our company's purpose, which ensures that we continuously strive to make a difference for people in our communities and in our workplaces.
We are constantly monitoring the evolving situation and adapting our efforts and responses.
Here are some of the ways we are protecting our employees and serving our communities and customers during this difficult time.
Protecting Employee Health and Well-being
The safety of Coca-Cola system employees is our highest priority. Around the world, local teams have closely followed guidance from health authorities to protect the health and safety of employees across offices, production, distribution and retail facilities.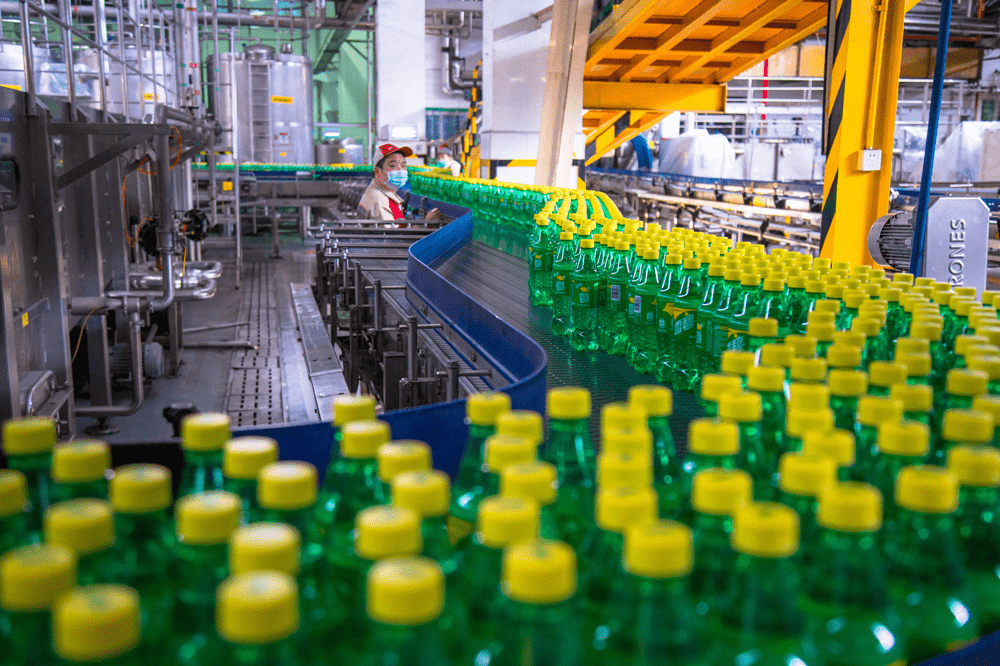 Prioritizing Safety in Production and Distribution Facilities
To ensure we can continue to make the beverages our communities need, our production and distribution facilities continue to operate but have adjusted their ways of working to protect everyone's safety and well-being.
Since the coronavirus outbreak began, we have implemented additional cleaning and sanitization routines, focusing on high-touch surfaces, and have taken steps to restrict visitors to our facilities.
In some locations, delivery drivers do not leave their trucks, reducing person-to-person interactions. Some manufacturing plants have implemented split shifts to avoid shift-to-shift contact.
We have reinforced hygiene and exposure guidelines with our employees. If we become aware that an employee is ill or had direct or indirect contact with someone with COVID-19, we will immediately implement our isolation and sanitization protocols and will begin any necessary quarantines, in line with guidance from local health officials.
Encouraging Remote Working
In line with recommendations to reduce large gatherings and increase social distancing, The Coca-Cola Company has asked the majority of office-based employees to work remotely. This includes employees based at the company's global headquarters in Atlanta, as well as in locations around the world. 
Restricting Travel
We have suspended most travel at this time. This applies to both international and domestic travel.
Serving Customers and Consumers
Since the coronavirus outbreak began, we have been focused on ensuring our products are delivered safely to the stores and communities that need them, while taking every precaution to protect our employees' well-being.
Local grocery stores, retailers and restaurants are working hard to ensure families can get the food, beverages and supplies they need during this challenging time. We are doing everything we can to support these businesses and everyone they serve.
Ensuring Product Safety and Availability
The safety and quality of our products are top priorities for us, and we can say with confidence that our products are safe. According to the U.S Food and Drug Administration, there is no known transmission of the coronavirus from food or food packaging.
Still, we are taking extra precautions to ensure products are handled hygienically at every step, from manufacturing facilities to customer outlets. This includes providing employees with alcohol wipes and hand sanitizers; installing temperature screening in certain offices and manufacturing facilities; and setting up health-monitoring mechanisms in affected regions. These measures not only protect our customers and consumers, they also protect our employees.
To ensure our products' availability, we maintain business continuity plans to address any supply chain challenges that could arise.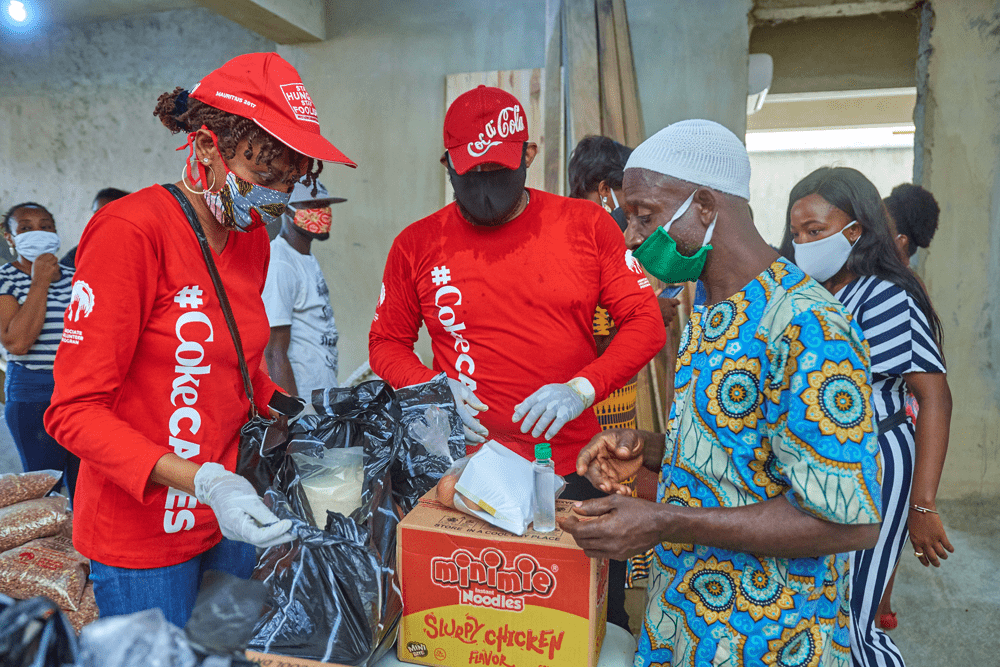 Supporting Our Communities
The Coca-Cola system and The Coca-Cola Foundation, the philanthropic arm of The Coca-Cola Company, are making contributions to support relief efforts around the world. We are also redirecting a big part of our marketing spend for community relief programs, medical supplies and equipment during the outbreak phase, as well as developing other actions for the recovery and back-to-normal phases in markets hit hardest by the pandemic.
These contributions, added to other programs that are currently in the development phase, will take our total community support beyond $100 million. The company and the Foundation continue to assess opportunities for grants, donations and other support around the world as the crisis evolves. Needs are being evaluated locally. Learn more about the actions Coca-Cola teams around the world are taking to support employees, customers and communities.
More COVID-19 Content
Last updated: 05/20/2020 4:00pm