Coca-Cola North America's Venturing and Emerging Brands (VEB) unit took ownership of Hansen's Juice Products, Hansen's Natural Sodas, Hubert's Lemonade, Blue Sky Sodas, Peace Tea and other non-energy drink brands as part of Coke's partnership with Monster Beverage Corp, which closed today.

VEB invests in and builds groundbreaking beverages that satisfy unmet consumer needs – from Honest Tea and ZICO coconut water, to Core Power milk-based protein drinks and illy issimo ready-to-drink coffee beverage. The unit will manage the Hansen's portfolio through a new Craft Beverages team focused on the fast-growing artisanal beverage category.

"We're excited to have these great brands join our portfolio and strengthen our ability to offer choice to consumers who are increasingly taking an interest in craft beverages," said Jeremy Faa, senior vice president and general manager, Craft Beverages, VEB. "Hansen's has a strong history and credibility in this space, built on a legacy of offering innovative natural beverages made with the finest quality fruits and natural ingredients."

Hubert Hansen and his three sons started the company in 1935, selling fresh juices to film studios and retailers in southern California and, in the 1970s, added a line of preservative-free, natural sodas and shelf-stable juices. In 2002, Hansen's launched Monster energy drinks and after years of rapid growth, changed the company name to Monster Beverage.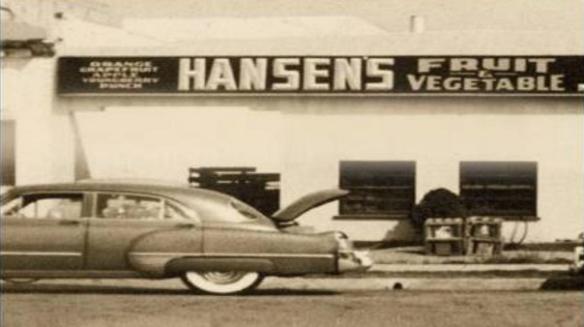 By leveraging Coca-Cola's sales and marketing muscle, distribution reach and operational expertise, VEB will help build the Hansen's brands on a national scale while retaining their independence. Hansen's offices will remain in California, and its beverages will continue to be manufactured, sold and distributed as they are today. "We will use the best parts of the Coke system to nurture these special brands and bring them deeper into the mainstream," Faa said.

Alan George, senior sales operations manager for Hansen's, added, "VEB is the perfect platform to take our brands to the next level. A portfolio the size of ours might get lost in a large organization, but by working with a team that shares our entrepreneurial mindset – combined with Coke's global strengths and assets – we see an opportunity to grow and flourish."

Coke, meanwhile, will benefit from Hansen's loyal consumer following, strong relationships with the natural foods channel and startup-like culture. And the brands align with the mission of VEB's new Craft Beverages team.

"We see craft not as a category but as verb," Faa said. "We're looking to develop credible, authentic brands that will last. Consumers today, especially Millennials, want products that are new and different and reflect their lifestyles. They want to know how their beverages are made and where the ingredients come from, and they want to embrace both the founder's story and the brand's personality. The Hansen's brands fit with this mission."