Hoops star Ben Simmons will hydrate with smartwater all season long in new creative for the premium water brand.
The campaign, which marks smartwater's first partnership with a professional basketball player, will show Simmons enjoying smartwater alkaline and smartwater antioxidant – shooting around, working out, preparing for a big game and even relaxing by walking his dog or meditating.
"It's a top priority for me to feel and perform my best, both on and off the court. Feeling good, feeling strong, feeling hydrated – it makes a difference," said Simmons, the league's 2018 Rookie of the Year and a 2019 All-Star. "That's what I love about smartwater alkaline and antioxidant. They fit my active lifestyle and enable me to push my own boundaries in relentless pursuit of levelling up."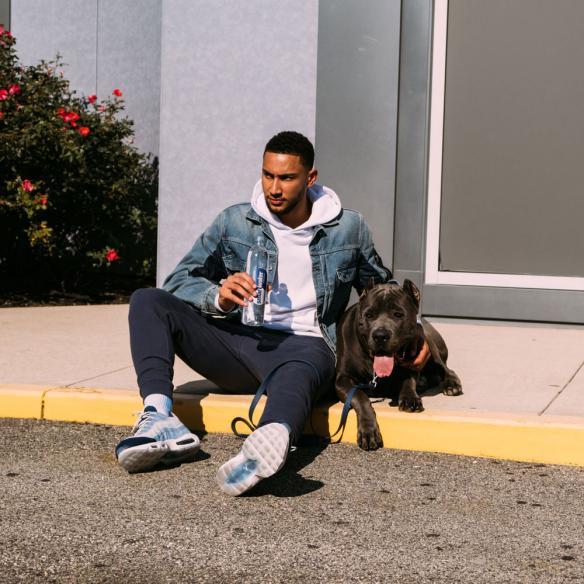 Ginger Cherny, senior brand manager for smartwater, said Simmons personifies the multifaceted brand's core values. The 6'10" Australian-American athlete prioritizes a healthy lifestyle in pursuit of his myriad passions, which also include fashion and television production.
"A maverick in his own right, Ben embodies the smart, modern and innovative qualities of the smartwater brand," Cherny said. "We're proud to champion those who, like Ben, elevate their everyday by forging their own paths. We're thrilled to bring our partnership to life through the end of the year on social media and out-of-home advertising, with more to come in 2020."
The brand recently added a number of new products to its line of great-tasting, vapor-distilled water with added electrolytes for taste: smartwater alkaline, ionized to ensure a 9+ pH; and smartwater antioxidant, which is infused with selenium, a micronutrient with antioxidant properties that fight oxidative stress and help defend the body from chronic diseases. Both are available nationwide.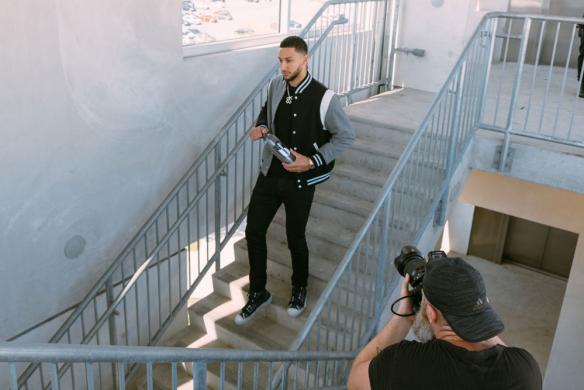 "Fans now have more ways than ever to enjoy smartwater in a range of everyday occasions – from working out to chilling out," Cherny said. "And as smartwater continues to grow, we're evolving our approach to partnerships and innovation, which is reflective of our multidimensional brand and our desire to show up wherever our fans do. One of the many reasons we're proud to partner with Ben is that he's immersed in sport, celebrity and entertainment culture alike."