To commemorate the 100th anniversary of Coca-Cola, Coca-Cola Bottlers across America and The Coca-Cola Company joined forces to create the Coca-Cola Scholars Foundation in 1986.
The Foundation has since moved forth with the mission to provide scholarship programs and lifelong enrichment opportunities in support of exceptional peoples' thirst for knowledge and their desire to make a difference in the world. One of the primary avenues of this investment is through the Coca-Cola Scholars Program, an achievement-based scholarship awarded to graduating high school seniors.
Each year, The Foundation selects 150 high school seniors to receive this $20,000 scholarship. With its 30th class of Coca-Cola Scholars in 2018, The Foundation will have collectively committed scholarships to more than 6,000 students, totaling $66 million in educational support.
This support is more than monetary; it also comes from the program's network of visionary leaders.
Mark Davis, president of the Coca-Cola Scholars Foundation, explains "We have incredibly talented men and women in this program, and to see them care about each other, support each other, want to help each other accomplish whatever their goals and dreams are – that's very, very rewarding."
Each year, Coca-Cola Scholarship recipients are welcomed into the vibrant and growing family of Scholars that fosters lasting connections. Program alumni stay in touch through regional events, service summits, and through their local college campuses. Alumni often unite to organize and implement community service projects that enable them to make an even greater impact together.
As one of the largest corporate-sponsored, achievement-based scholarship programs of its kind in the country, the Coca-Cola Scholars Program believes that investing in students in this way, results in positive, sustainable change.
The paths the Scholars take demonstrates the success of this goal. Here are a few of their stories.
Adan Gonzalez, 2011 Coca-Cola Scholar
Founder, Puede Network
Adan Gonzalez, a 2011 Coca-Cola Scholar, grew up in the low-income, predominantly Spanish-speaking community of Oak Cliff, Texas. After, as a child, seeing his father shot and disabled, Gonzalez had to quickly grow up. He hoped that education would be a way to provide him and his family a better life. The Coca-Cola Scholarship enabled him to attend Georgetown University, and provided him with a network of support to navigate the unfamiliar academic environment surrounding him. Wanting to provide that support and encouragement to youth in his home town, he founded Puede Network, an organization that prepares kids of all ages for higher education, developing them into leaders and community stewards. He hopes to disrupt the status quo systems that tells his community that "they can't." Gonzalez says, "That's what Puede Network is about, believing in each other, believing in community and believing in our future. So, si se puede, yes, we can."
Wesli Jones, 2012 Coca-Cola Scholar
Associate Producer, Digital Programming Team, CNN
At 23, 2012 Coca-Cola Scholar Wesli Jones completed her final chemotherapy treatment for Hodgkin Disease. Now, she's a vocal advocate for annual physical exams and counsels other young people undergoing treatment. This is not her first time in the role of advocate. During her senior year of high school, she founded an organization called Hough Helping Hand, which mobilized underclassmen to tackle group volunteer projects like community food drives. Through the Coca-Cola Scholarship, Jones then enrolled at the College of Charleston in South Carolina, where she led a campus chapter of Young Life, mentoring local high school girls. During this time she also developed her passion for visual storytelling. With the support of her Coca-Cola Scholars community, she pursued a career in the media field, ultimately earning a position at CNN. Jones reflects, "Once you become a Coca-Cola Scholar, you're part of an amazing family. Being a Coke Scholar has helped me with networking and, ultimately, to have the career I love."
Torarie Durden, 1994 Coca-Cola Scholar
Vice President, FleetCor; Principal, The Durden Group
Torarie Durden, a 1994 Coca-Cola Scholar, believes that the path to the future success of his community is clear — it begins and ends with education. Durden, a graduate of Morehouse College and Georgia Institute of Technology, holds an MBA from Harvard Business School. Following his own passion for education, Durden currently serves on the Board of the Georgia Sports Hall of Fame and PlayWorks Georgia – both of which focus on education and active, healthy lifestyles for young people. He also held previous Board or advisory roles with the Coca-Cola Scholars Foundation's annual scholarship fund, the College Football Hall of Fame and KIPP Metro Atlanta Charter Schools. Durden currently leads North American Product Strategy for Fleetcor, a leader in fuel cards and workforce payment products and services and also has created and delivered services via The Durden Group, a consulting and advisory firm focused on marketing and business strategy for new and growth-focused enterprises.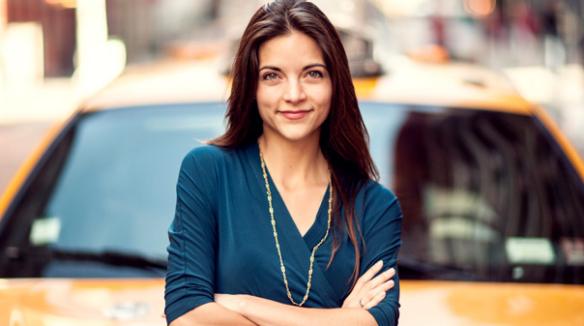 Kathryn Minshew, 2004 Coca-Cola Scholar
Co-Founder, CEO of The Muse
A 2004 Coca-Cola Scholar, Kathryn Minshew is co-founder and CEO of The Muse, a website providing immersive job search tools, career-related articles, professional development tools and job matching resources. While working at her first job, Minshew had been shocked to discover the lack of resources available to smart, determined, professional women. "I originally built The Muse to serve the needs of these women, but found along the way that a lot of men wanted to use the product as well," she explains. "We help people figure out what they want to do with their lives, and that's a powerful thing."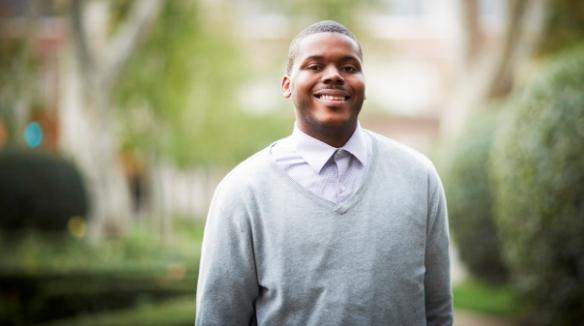 Michael Tubbs, 2008 Coca-Cola Scholar
Mayor of Stockton, California
Michael Tubbs, a 2008 Coca-Cola Scholar, was attending Stanford University, interning with the White House's office of intergovernmental affairs, working with mayors and city councils across the country, when he got a call that changed everything. His cousin had been murdered on Halloween in Stockton, Calif., the crime-ridden city where Michael was born to a teenage mom and an incarcerated dad, which averaged more murders, per-capita, than Chicago or Afghanistan. Wanting to make a difference, while still in college, he ran to represent Stockton's 6th District on the city council during a year of record homicides and impending bankruptcy. He won, becoming one of the nation's youngest elected officials. Now, as Mayor, he aspires to create more opportunities and positive outcomes in his community.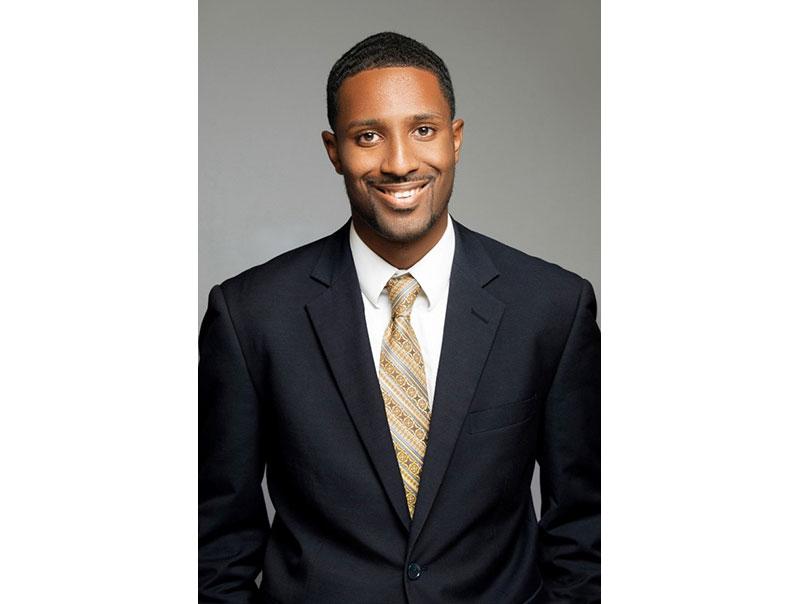 Quinn Rallins, 2004 Coca-Cola Scholar
Program Director, Illinois Justice Project
Quinn Kareem Rallins, a 2004 Coca-Cola Scholar, is the Program Director for Illinois Justice Project, which engages in criminal justice reform efforts that promote policies which make communities safer and reduce recidivism. Previously, he was a Community Justice Law Fellow at the Sargent Shiver National Center on Poverty Law, where he focused on criminal justice advocacy and civil rights litigation. He was also appointed by the Illinois Senate President as Co-Chairman of the Mental Health Opportunities for Youth Diversion Task Force, a legislative committee charged with developing policy and program recommendations to reduce the population of youth with mental health conditions in Illinois' jails and prisons. Prior to law and policy, Rallins was a community organizer and managed successful campaigns throughout the United States to address issues such as mass incarceration, solitary confinement, capital punishment, and policing.
Ishan Johnson, 2001 Coca-Cola Scholar
Manager of Auxiliary Relations, Chicago History Museum
A 2001 Coca-Cola Scholar, Ishan Johnson currently serves as Manager of Auxiliary Relations for the Chicago History Museum where he is responsible for overseeing the museum's Auxiliary Groups: the Guild and the Costume Council. In this capacity, Johnson manages programs that have broadened the mission and values of the institution. A former opera singer, he holds a Vocal Performance degree from Boston University, and is a graduate of the James Collier Apprentice Program of the Des Moines Metro Opera. He additionaly sang as a company member of Opera Boston for six seasons.