Coca-Cola North America today announced the acquisition of the fast-growing Topo Chico premium sparkling mineral water. The company's Venturing & Emerging Brands (VEB) unit will bring Topo Chico into its portfolio to nurture its storied history and century-old brand values, and bring the popular brand to more people across the U.S.
Topo Chico will continue to be imported from the same natural source in Cerro del Topo Chico in northern México where it has been bottled exclusively since 1895. 

The Coca-Cola system has a long history with the brand. The first bottle of Coca-Cola in Mexico was bottled at a Topo Chico facility in the 1920s. Arca Continental, Coke's second-largest bottling partner in Latin America, has bottled and distributed Topo Chico for the last 30 years.
We spoke with VEB's Matt Hughes, VP of Emerging Brands, Incubation, and Kellam Mattie, VP of Marketing and Innovation, along with Gerardo Galvan, GM of Interex (U.S. subsidiary of Arca), to learn more about Topo Chico and why the brand is the right fit for VEB and Coke North America's growing total beverage portfolio. 
Why Topo Chico, and why now?
Hughes: As we accelerate our evolution to a total beverage company, we're investing in brands that are on trend. Topo Chico is a fast-growing brand with a lot of passion behind it and growth runway ahead. The premium, imported sparkling water category is growing double-digits, and Topo Chico has proven itself in a significant market – Texas – where it's leading the category. It's currently sold in Northern Mexico and in 35 states across the U.S., with approximately 70 percent of its U.S. sales coming from Texas. Our goal now is to extend its reach while preserving its heritage.
Topo Chico has a rich history. What makes this brand so special?
Galvan: There is much mysticism around Topo Chico and its many years of history. Topo Chico was very confined to Northeast Mexico during the 20th century. This made it unique, powerful and desirable to those who tried it. The source, its characteristics and the passion spilled over the brand make Topo Chico a very special brand to a lot of people.
Topo Chico is a hot brand with a devoted following. How would you describe its core consumer base?
Mattie: It has a rich heritage rooted in authenticity and its community, yet it's approachable to everyone. That's why it's doing so well. Topo Chico has a very loyal base of Hispanic consumers who grew up with the brand in the U.S. and Mexico, and over the years it has even garnered a massive Millennial following. Some really clever, honest and authentic marketing has helped speak to many different groups of people. Together with our partners at Arca and Interex, who have brought Topo Chico to people in the U.S. for the last 30-plus years, we're excited to continue this great work.
Hughes: It also has a major presence in restaurants and bars in Texas and regional pockets throughout the U.S. It's a sought-after mixer thanks to its high carbonation and unique minerals. This has led to an almost unintentional phenomenon among the craft cocktail culture, especially in Austin.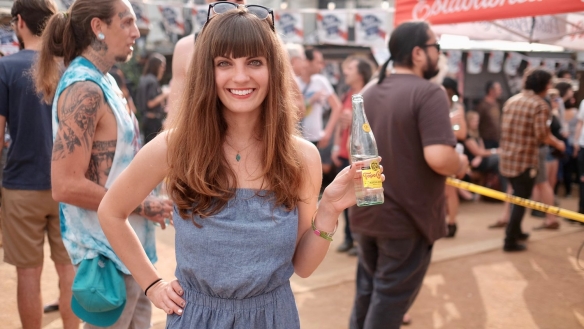 Giovanni Gallucci
How would you describe the brand's personality, and how did you leverage that successfully in marketing and social media?
Galvan: Topo Chico is, and has always been, a unique and authentic brand without pretending to be more than what it truly is. This has given the brand credibility. We didn't want to be complicated, our messages have been very clear and simple. We constantly want to get to know our consumers and give them what they desire and expect from Topo Chico. This has created a passionate following for the brand in cities like Austin.
It has also been very important to create a sense of connection with our consumers, we follow certain guidelines that align well with the brand: authentic, classic, carefree, laid back, cool without trying too hard, unpretentious, consistent, reliable, local and homegrown.
What will be VEB's initial priorities for Topo Chico?
Mattie: We'll continue to protect the prestige of the brand, which is authentic to its heritage and hip without being pretentious. It's important for us to maintain the relevance with the core Topo Chico fanbase while introducing the brand to new people.
Hughes: We are going to thoughtfully expand the brand's geographic presence – to create more "Texases." We're currently designing our supply chain, distribution and marketing capabilities to meet, what we know will be, an exciting and increasing demand for the brand.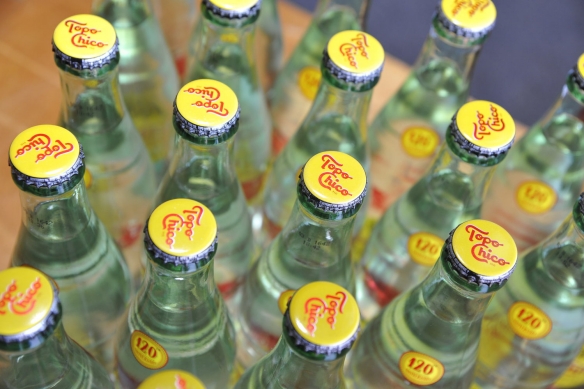 Giovanni Gallucci
How will teams from VEB and Topo Chico work together?
Hughes: The people who built the Topo Chico brand will stay onboard. The legacy team will join ours, but will remain based in Texas. We'll focus on growing our skillsets together. VEB and Coca-Cola will serve as an incubator, and will be a guiding arm behind the growth of the brand's distribution footprint. Within VEB, this has been our model for success with other brands. We strive to maintain what makes brands what they are at their very core, everything from values to ingredients, and support them through the power of the Coca-Cola system. We are excited to replicate the approach with Topo Chico to ensure we keep the great talent in place that has built this phenomenal brand from the ground up.
How will VEB help take Topo Chico to the next level?
Galvan: Being a part of VEB and Coca-Cola signifies a new era filled with big possibilities for Topo Chico. It will give us the opportunity to utilize the power and capabilities of VEB and Coca-Cola without leaving behind our originality and authenticity, with the marvelous result of bringing Topo Chico to more people in the United States. It will propel the brand to important levels we have always visualized but never crystalized. I believe 10 years from now when we speak of Topo Chico, we will be talking about a brand with grand recognition at an international level, exceeding the current geography of the United States and Mexico.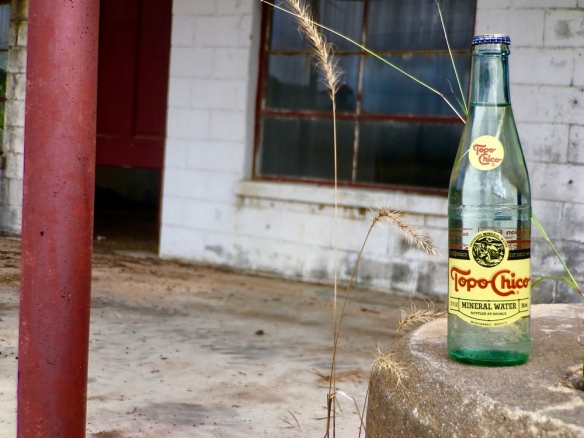 Giovanni Gallucci
What would you say to Topo Chico fans who may be concerned with Coke buying their beloved brand?
Hughes: First, Topo Chico will continue to be sourced from the same sacred and special place in Monterrey – and bottled in the same best-in-class facility where it has been for many years. Second, Topo Chico brings to us a rich history of over 122 years, and we will honor and respect that heritage. Our two brands have a 90-plus-year connection. This link is both exciting and historically significant. Our job is to retain and enhance this connection by making Topo Chico relevant to more people.
How does Topo Chico complement The Company's other bottled water offerings in North America?
Hughes: It's a zero-sugar, zero-calorie, sparkling mineral water brand that fits nicely alongside our evolving portfolio in North America. It's more of a lifestyle brand than a hydration brand. From a portfolio perspective, Topo Chico is additive, we see it as incremental based on its very unique proposition and taste, which comes from its natural source. This is important as we look to drive growth in part by building and buying brands in adjacent categories.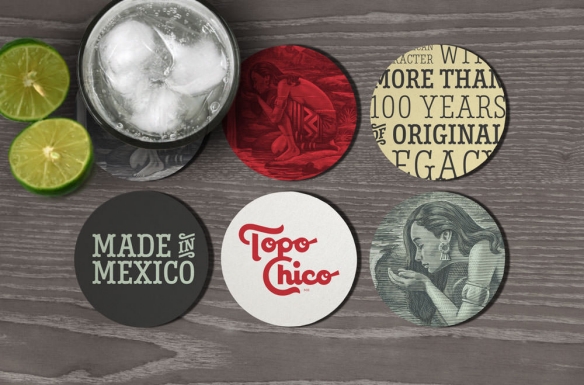 Topo Chico USA
The Legend of Topo Chico
The legend of Topo Chico speaks to the virtues of the water. An Aztec princess suffered from a terrible disease that no doctors had been able to cure. Travelers brought her to a hidden water source that flowed at high temperatures, in which one only needed to bathe in or drink from to regain "vigor, joy, strength and refreshment." The princess recovered, and word spread throughout the kingdom, and the legend has been passed on from generation to generation.