The North American beverage business is having what you might call a watershed moment.
In fact, packaged water generated nearly as much retail growth in 2018 as all other nonalcoholic, ready-to-drink (NARTD) categories combined, as America's thirst for calorie-free hydration – both with and without bubbles and flavors – showed no signs of slowing down.
Coca-Cola North America, which will launch a new flavored, unsweetened sparkling water brand called AHA in March 2020, continues to invest in its fast-growing water lineup to stay ahead of the consumer curve and capture emerging growth opportunities.
"We're constantly expanding our portfolio with new categories, flavors and packages," Shane Grant, president, Still Beverages Business Unit, Coca-Cola North America. "This vision is coming to life through the fastest-growing category in our largest market with innovations that meet evolving needs and preferences. Water is a primary example of how Coca-Cola North America is embracing a true total beverage company strategy with exciting new brands like AHA."
Anchored by the country's top national (DASANI) and premium (smartwater) brands, the company's water portfolio offers complementary tastes and personalities that offer something for everyone at different price points and in a range of packages.
Here's a brand-by-brand breakdown: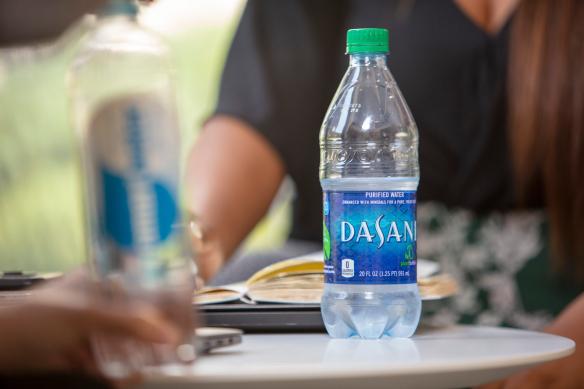 DASANI
Introduced in 1999, DASANI is America's No. 1 national water brand. DASANI combines the process of reverse osmosis filtration with a proprietary blend of minerals to deliver a fresh, clean taste.
The brand recently announced a pipeline of sustainable packaging innovations that will roll out in the coming months. The next-generation lineup of recyclable, reusable and package-free options is anchored by the first-ever HybridBottle™ in the U.S. made with a mix of up to 50% plant-based, renewable material (PlantBottle) and recycled PET plastic. DASANI also will introduce aluminum cans and bottles, and DASANI PureFill water dispensers.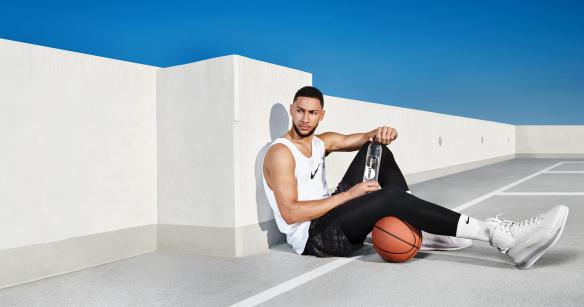 smartwater
America's No. 1 premium water brand provides vapor-distilled water inspired by the clouds with added electrolytes for taste. smartwater disrupted the status quo more than 20 years ago by reimagining what bottled water could be from the inside out and continued to push the innovation this year with the launch of smartwater alkaline and smartwater antioxidant. Sales of the brand's signature 1-liter bottle are up 10% year-to-date (Source: Nielsen), driven by these new enhanced hydration offerings.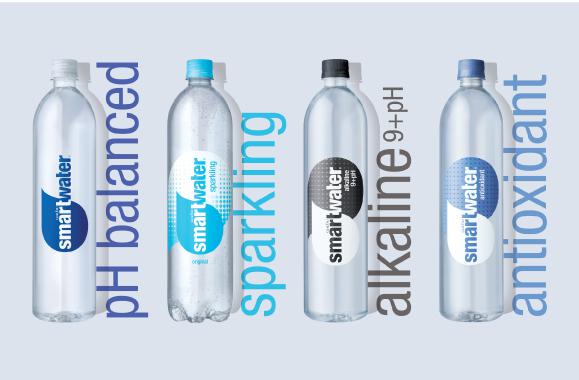 In 2020, smartwater will enter the leading growth segment in premium water with the launch of smartwater flavors. The lineup – which will include refreshing fusions like cucumber-lime, strawberry-blackberry, watermelon-mint and pineapple-kiwi – will capitalize on the more than 75% growth of premium flavored still water in 2018 (Source: Nielsen).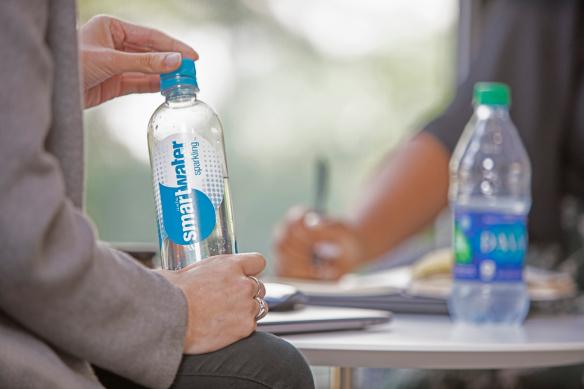 smartwater sparkling
smartwater entered the unflavored sparkling category in 2016. smartwater sparkling includes the same "vapor distillation and electrolytes for a clean, crisp taste" the brand is known for, but with bubbles.
Three smartwater sparkling flavors – strawberry blood orange, fuji apple pear and raspberry rose – hit stores this spring in Boston, Chicago, Los Angeles, Miami, New York City, Philadelphia and San Francisco, and online at Amazon.com. The smartwater team conducted extensive consumer research to ensure its first foray into flavors would be exotic and unexpected – while staying true to its premium hydration proposition and superior taste.
Topo Chico
This premium, sparkling mineral water has been bottled at the source in Mexico since 1895. Topo Chico joined the Coca-Cola family in 2017, and the company has since taken steps to bring the beloved brand to more people across the United States while preserving its storied heritage. In addition to its flagship product, Topo Chico is also offered with a twist of lime or grapefruit flavor.
Topo Chico's U.S. sales were up more than 50% in 2018 (Source: Nielsen), driven by these new enhanced hydration offerings., and its momentum has continued this year as its retail availability has increased by double digits via the strength of the Coca-Cola distribution system. The fastest-growing premium sparkling water brand in the U.S. will continue its expansion in 2020 as it celebrates its 125th birthday.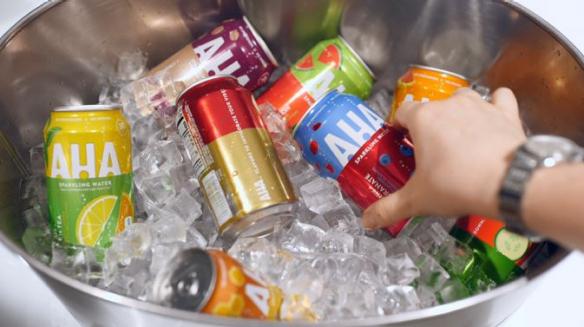 AHA
Sales of mainstream flavored sparkling water were up 30% annually in each of the last three years (Source: Nielsen). In 2020, Coca-Cola will enter this segment with AHA, its first major brand launch in a decade. Eight bold flavor fusions – Lime + Watermelon, Strawberry + Cucumber, Citrus + Green Tea, Black Cherry + Coffee, Orange + Grapefruit, Apple + Ginger, Blueberry + Pomegranate and Peach + Honey – will hit stores in March in multipacks of 12-oz. cans and in 16-oz. individual cans.
The AHA team intentionally developed aromatic flavor combinations to meet the  evolving needs of sparling water fans. For example, Lime + Watermelon and Strawberry + Cucumber profiles meet people's desire for flavor-forward refreshment. And Citrus + Green Tea and Black Cherry + Coffee include 30 mg of added caffeine for a morning or afternoon pick-me up.