We're committed to creating a World Without Waste by taking responsibility for the packaging we introduce to markets and working to reduce ocean pollution. Below are a few highlights of progress we've made this year.
DESIGN - Aspire to create packaging that contains at least 50% recycled material by 2030 and continue pursuing the goal to make all consumer packaging 100% recyclable by 2025.
New Technologies
Our R&D team continues to evaluate new technologies, and this summer we joined DEMETO's, developers of the gr3n technology for chemical recycling, Industrial Advisory Board. Unlike mechanical recycling, DEMETO's technology allows a complete recovery of PET plastic without any degradation of the material.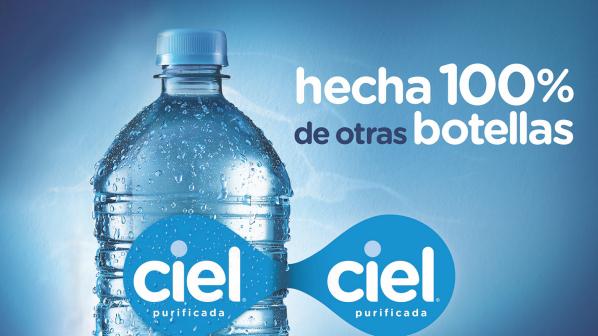 Bottle-to-Bottle
Throughout our packaging, we are increasing the use of recycled content. In Mexico, our bottled water brand, Ciel, is now available in a 100% recycled plastic bottle (rPET). This builds on the extremely strong collection and conversion infrastructure that our system has financed over the past decade.
The percentage of recycled material we're using in our packaging throughout Latin America is growing:
42% in Colombia
25% in Costa Rica, Ecuador, El Salvador, Honduras, Nicaragua and Panama
10.8% in Guatemala
Our Mount Franklin water brand in Australia is also now available in 100% rPET.
These are great examples of using rPET where the material is available and where it is legal for food-grade use. In many markets we're still working through the challenge of rPET availability and policy to enable its use.
COLLECT - Reduce waste by collecting and recycling a bottle or can for every one we sell by 2030.
Expanding Successful Collection Systems in Africa and Latin America
One region making significant progress is sub-Saharan Africa. More than 10 years ago, Coca-Cola South Africa funded and co-created the PET Recycling Company (PETCO). PETCO is an industry body that promotes and regulates the recycling of PET material after initial use, and has partnered with recyclers to create new products made from disposed PET material.
As a result of PETCO's efforts, the country has seen an increase in recycling from single digits in 2000 to 65% in 2017 –close to European rates, exceeding United States recycling by more than 20%.
Following PETCO's success in South Africa, Coca-Cola is helping to launch the model in Kenya through the Kenya Association of Manufacturers (KAM). While industry recycling has occurred in Kenya for years, PETCO Kenya is the plastic industry's first joint endeavor to self-regulate and create a sustainable approach to PET management.
In Latin America, we are expanding The Regional Initiative for Inclusive Recycling partnership, which includes the Inter-American Development Bank with Coca-Cola Latin America, PepsiCo, AVINA and the Latin-America Recyclers Network (RED-Lacre) to establish new collection/recycling infrastructure programs in Colombia, Costa Rica, Guatemala, Nicaragua, Panama, Ecuador and Dominican Republic.
3D printed urban furniture already in place making the seafront of Thessaloniki even more beautiful.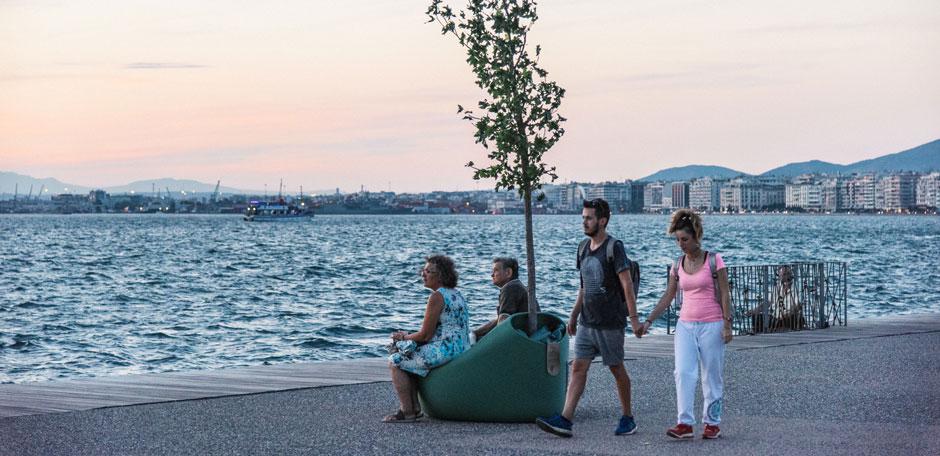 3D printed urban furniture already in place making the seafront of Thessaloniki even more beautiful.
From Plastic to Furniture
In Thessaloniki, Greece, Coca-Cola launched Zero Waste Cities. This program turns PET waste into furniture for public spaces while educating citizens about the circular economy.
In 2018, the program will collect and reuse 62 tons of plastic, metal and paper from 38 new collection points, creating public benches along the city's port and beachfront. The program will also create public education programs for adults and in schools reaching more than 3 million people.
Drop Box Program
Coca-Cola and five other companies are implementing a Drop Box program in Jakarta, Indonesia with 100 drop boxes placed in public and retail spaces. We have also joined other companies, PepsiCo, Dow and the UK and Canadian governments, in launching the Global Plastic Action Partnership at the World Economic Forum, which will also implement recycling programs in Indonesia.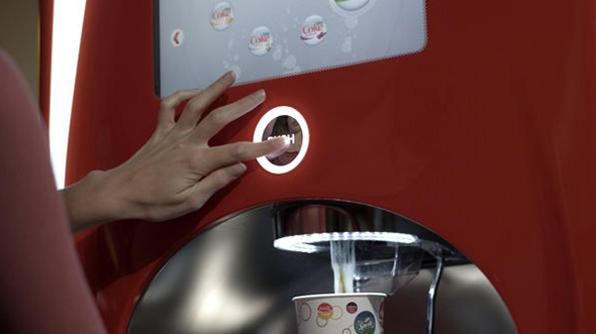 No Package, No Problem
We have expanded our package-less delivery model for beverages through our innovative Coca-Cola Freestyle technology to more than 50,000 machines serving 14 million drinks daily. We continue to introduce the technology in Europe and Latin America. Coca-Cola Freestyle is a touchscreen-operated dispenser that uses micro-dosing technology to deliver nearly 200 beverage options –including 117 low/no-calorie beverages and more than 100 varieties, with only a cup.
Waste is a huge and growing issue for our world and making headway will require all of us to play a part. Through partnership and participation, together we can make a positive difference.
PARTNER - Work together to support a healthy, debris-free environment and oceans.

Industry Partners
We are supporting industry initiatives to scale recycling infrastructure and sustainable manufacturing technologies that advance the circular economy. Partnerships with the Closed Loop Fund in the U.S. and more recently with the newly launched Circulate Capital in Asia are examples.
Circulate Capital is an impact-focused investment management firm dedicated to financing innovation, companies, and infrastructure that prevents the flow of plastic waste into the world's ocean while advancing the circular economy.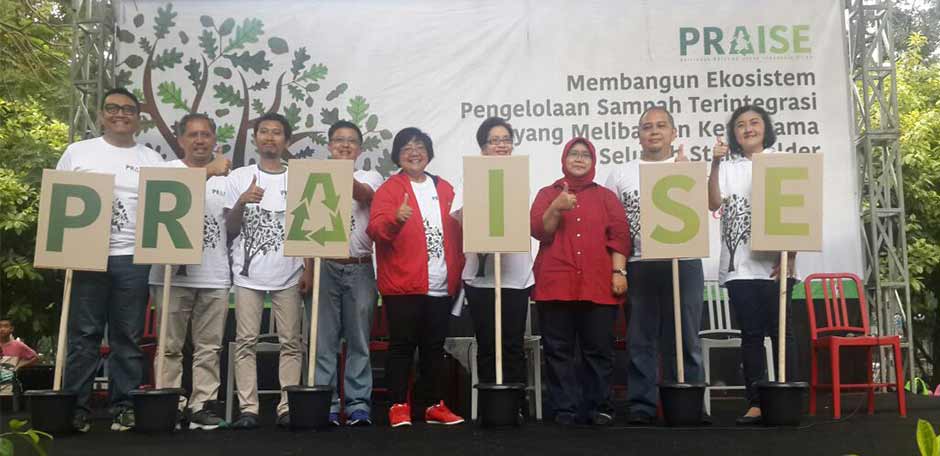 Government Engagement
The Coca-Cola Company is part of the newly formed World Economic Forum Global Plastic Action Partnership (GPAP), which will foster collaboration between governments and stakeholders in coastal communities to tackle plastic waste issues. The partnership, which also includes Dow, PepsiCo Foundation, and the Canadian and UK governments, launched at the World Economic Forum's Sustainable Development Initiative Summit in New York.
The GPAP supports our existing work to address plastic waste including at a local level in Indonesia, the second-largest global contributor to the issue of ocean plastic.
We recently joined the Packaging and Recycling Alliance for Indonesia Sustainable Environment (PRAISE), which aims to establish best practices that support sustainable and integrated packaging waste management solutions in Indonesia.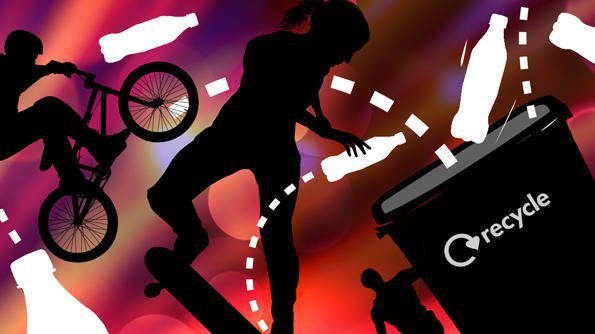 Consumer Engagement
We are using our brand voice to support consumer awareness and recycling efforts including through recent campaigns in the Netherlands and the UK.
Coca-Cola UK recently launched #CokeDunks, a sustainability campaign targeting youth. The campaign uses gamification to emphasize the importance of recycling.
#CokeDunks challenges teens to film themselves creatively dunking empty plastic bottles into a recycling bin before posting the content on social media with the hashtag #CokeDunks. This campaign aims to show that recycling doesn't have to be boring.
This year's summer marketing campaign in the Netherlands used the power of our brands to convey recycling messaging. Through the "Across the Tracks" TV commercial and recycle labeling on 160 million packages the campaign focused on getting consumers to recycle our packaging. The "Across the Tracks" campaign also launched in Sweden, UK, France and Great Britain.