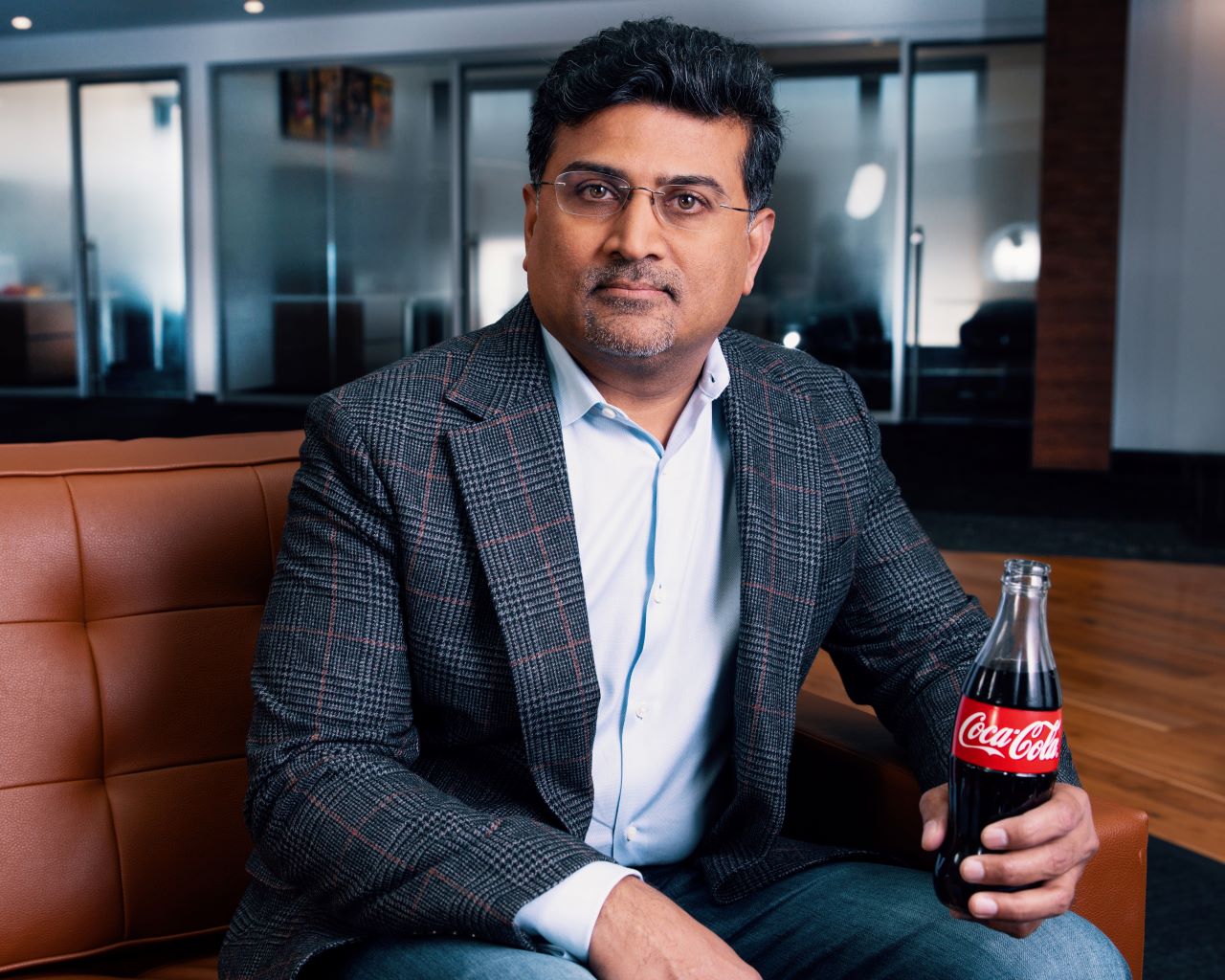 Global Chief Information Officer
Neeraj Tolmare is global chief information officer for The Coca‑Cola Company. In this role, Tolmare oversees the company's information, cyber, data and digital organizations, closely partnering with Platform Services. Tolmare is also a board-elected vice president of the company.
Tolmare joined Coca‑Cola in 2018 as global head of Digital & Innovation, where he built and led global teams to transform and modernize the company's network and infrastructure footprint.
Prior to Coca‑Cola, Tolmare held several executive roles at Fortune 100 and iconic companies like HP Inc., Cisco Systems, Palm Inc., etc. He led the global technology and ecommerce function at HP Inc., which led to significant worldwide growth in their online business. He also led the technology team through the separation of HP into two public companies as well as the acquisition of Samsung's printer division.
Earlier in his career, Tolmare led the online marketing and ecommerce unit at Cisco Systems, which managed and grew global brands such as Linksys and Flip Video. He also helped with the global re-launch of the Palm brand with the WebOS operating system.
Tolmare serves as chair of The Coca‑Cola System IT Board. He also is a board member of the Center for Development and Application of Internet of Things at the Georgia Institute of Technology.
Tolmare holds a bachelor's degree in engineering from the College of Engineering Pune, Pune University in India; a master's degree in engineering from South Dakota School of Mines & Technology; and an MBA from the University of Chicago Booth School of Business (formerly the University of Chicago Graduate School of Business).