ATLANTA – Coca-Cola North America recently unveiled a new high-tech facility where retail and restaurant customers can build collaborative business plans and get a peek inside the company's innovation pipeline.
The new KOlab – which doubles the meeting capacity of the former venue – is designed to help Coca-Cola customers navigate the fast-moving shopping and dining landscape. The space will host interactive sessions for Coke account teams and customers to explore trends and insights, and uncover growth opportunities.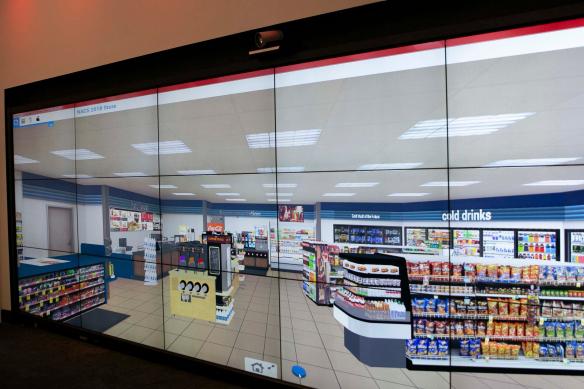 A digital immersion room features a customizable Virtual Reality (VR) experience where customers can demo new merchandising solutions and visualize Coca-Cola products in their store environments. For example, a grocery retailer can see how shoppers will discover specific beverages on the shelf, or a restaurant operator can see how guests will interact with a new cooler or digital menu board.
Additional features include a chef activation area where culinary experts can showcase the connection between Coca-Cola beverages and meals, a beverage innovation area, and a space for focus groups.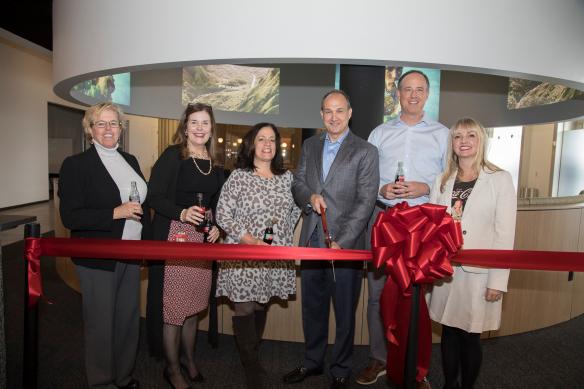 Coca-Cola North America executives at a Jan. 3, 2019 ribbon-cutting ceremony for the new KOlab.
"Ultimately, the KOlab helps us build relationships with our valued customers and work with them to uncover ideas that will grow both their business and ours," said Robin Perry, general manager, KOlab. "As a trusted strategic partner, with a longstanding commitment to be our customers best business partners, customers look to us for thought leadership, innovation and collaborative solutions that keep current trends and the shoppers and guests of the future in mind."
The KOlab team spent six months reimaging and renovating the space previously known as the Shopper Experience and Innovation Center (SEIC), taking into account learnings from sister facilities in Shanghai and Brussels and extensive interviews with customers and Coke employees.