Coca-Cola Zero Sugar is touting its irresistible taste credentials in 2023 with a tongue-in-cheek, experience-driven campaign that builds on the "Best Coke Ever?" platform launched in 2021 to promote the Coca-Cola Zero Sugar reformulation and packaging redesign. #TakeATaste encourages fans to protect their beloved Coke Zero Sugar from would-be takers. 
"We've all experienced the scenario: we open the fridge, in anticipation of enjoying our favorite drink, only to realize that someone else has beaten us to it and has taken that irresistibly tasty Coca-Cola Zero Sugar for themselves," explained Oana Vlad, global senior director, Coca-Cola Trademark strategy. "With #TakeATaste, we're upholding our duty to make sure those who can protect their Coke Zero Sugar will, and also to invite people to try a beverage so delicious that many fans think it's worth taking. We see this as a fun, creative way to kick-start the next chapter of growth for this great brand."
Coca-Cola Zero Sugar continues to deliver strong year-over-year growth and recruit new consumers into the Coke Trademark. In 2022, the brand pushed the innovation envelope with the reformulation and expansion of Coca-Cola Zero Sugar Zero Caffeine and the Gen Z-targeted Coca-Cola Creations series of limited-edition flavors, designs, collaborations and experiences. "Best Coke Ever?" #TakeATaste is the first time Coca-Cola Zero Sugar and Coca-Cola Zero Sugar Zero Caffeine live under the same platform globally, expanding consumer choice.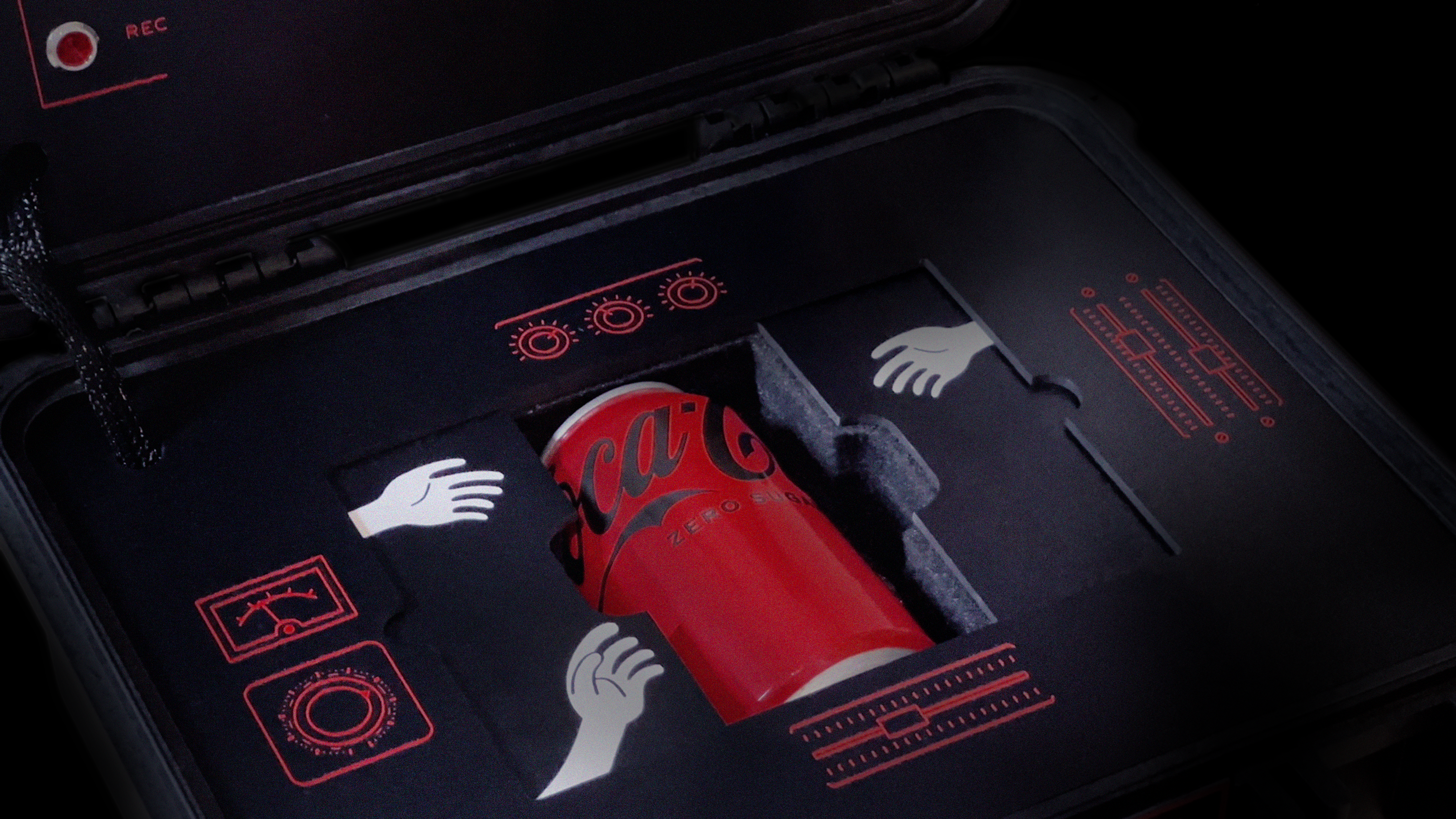 #TakeATaste is partnering with influencers to develop authentic, entertainment-led social media content on Instagram and TikTok. Six global creators are producing and posting short videos featuring the Coca-Cola Zero Sugar Security Can—a seemingly normal can containing a motion-detection security camera to catch would-be takers in the act. The influencers can be seen opening their fridges and discovering that someone has taken their beloved Coke Zero Sugar. Coca-Cola Operating Units will engage local influencers to join the fun in select markets.
"Following this social splash, we're releasing an entire suite of films, posters, games, social filters, banners, posts and more that encourage people to succumb to their cravings and take a Coke Zero Sugar," said Zac Pritchard, creative director at AKQA, the agency behind the campaign. "Everything we've created will permit our audience to #TakeATaste of Coke Zero Sugar for themselves, even if it's not theirs in the first place."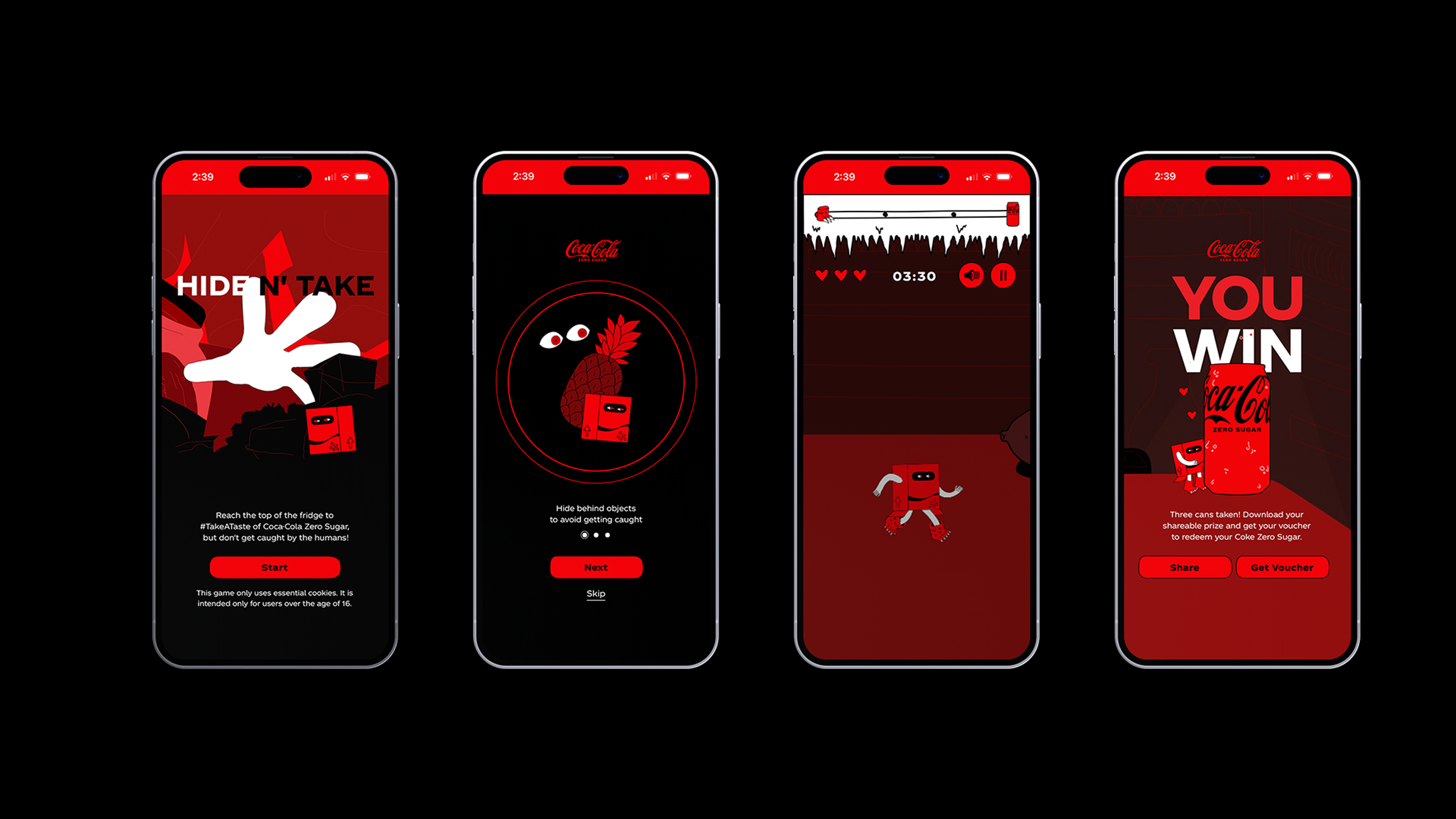 A globally networked Coca-Cola team collaborated with WPP OpenX, led by AKQA and Ogilvy, on #TakeATaste. British illustrator Jack Teagle created a playful visual identity featuring a cast of animated characters in his signature style, to represent fans' innermost cravings for Coca-Cola Zero Sugar. 
The thirsty thieves will bring the #TakeATaste message to life across social and digital media (including downloadable filters), out-of-home creative, point-of-sale communications, experiential sampling and interactive mobile games.
Promotional packs of Coca-Cola Zero Sugar and Coca-Cola Zero Sugar Zero Caffeine will showcase light-hearted copy to deter takers with messages like "I'm Saving This!", "Not Yours!", "This Is Mine!" and "Mine. No Touchy."
"Instead of leading with TV and other traditional advertising, we are taking an intentional approach to driving cultural conversation about the great taste of Coca-Cola Zero Sugar and Coca-Cola Zero Sugar Zero Caffeine—which we are promoting together for the first time," Vlad added. "This creative delivers on the 'Real Magic' ambition to create experiences that deliver unexpected moments of connection and elevate the everyday into the extraordinary."