Mixing cocktails or mocktails at home just got a lot simpler—and more delicious—with the launch of Simply Mixology.
The line of fruit-forward, all-natural flavored juice beverages made with the same close-to-nature ingredients fans expect from the fast-growing portfolio of Simply Beverages are crafted to be enjoyed with or without alcohol*. Three Simply Mixology varieties—Strawberry Guava Mojito, Lime Margarita and Peach Sour—will be available starting Jan. 23 in 52-oz. bottles in the refrigerated juice sections of grocery stores across the United States.
Several intersecting consumer trends inspired the launch of the dual-proposition offering. On one hand, more people are enjoying making cocktails at home over bellying up to the bar. Simultaneously, a boom in booze-free movements like Dry January and sober curiosity have ignited the popularity of creative, premium-quality mocktails.
"We know that Simply has been a favorite mixer for 20 years—you can make a mean screwdriver with Simply Orange Juice, a great Cape Codder with Simply Cranberry, and a killer margarita with Simply Limeade," adds Alex Ames, Creative Director, Nutrition, Coca-Cola North America. "With Simply Mixology, we wanted to find a way to simplify and elevate the at-home drinking experience with great-tasting, natural solutions that are not only amazing mixers, but also stand on their own as ready-to-drink mocktails."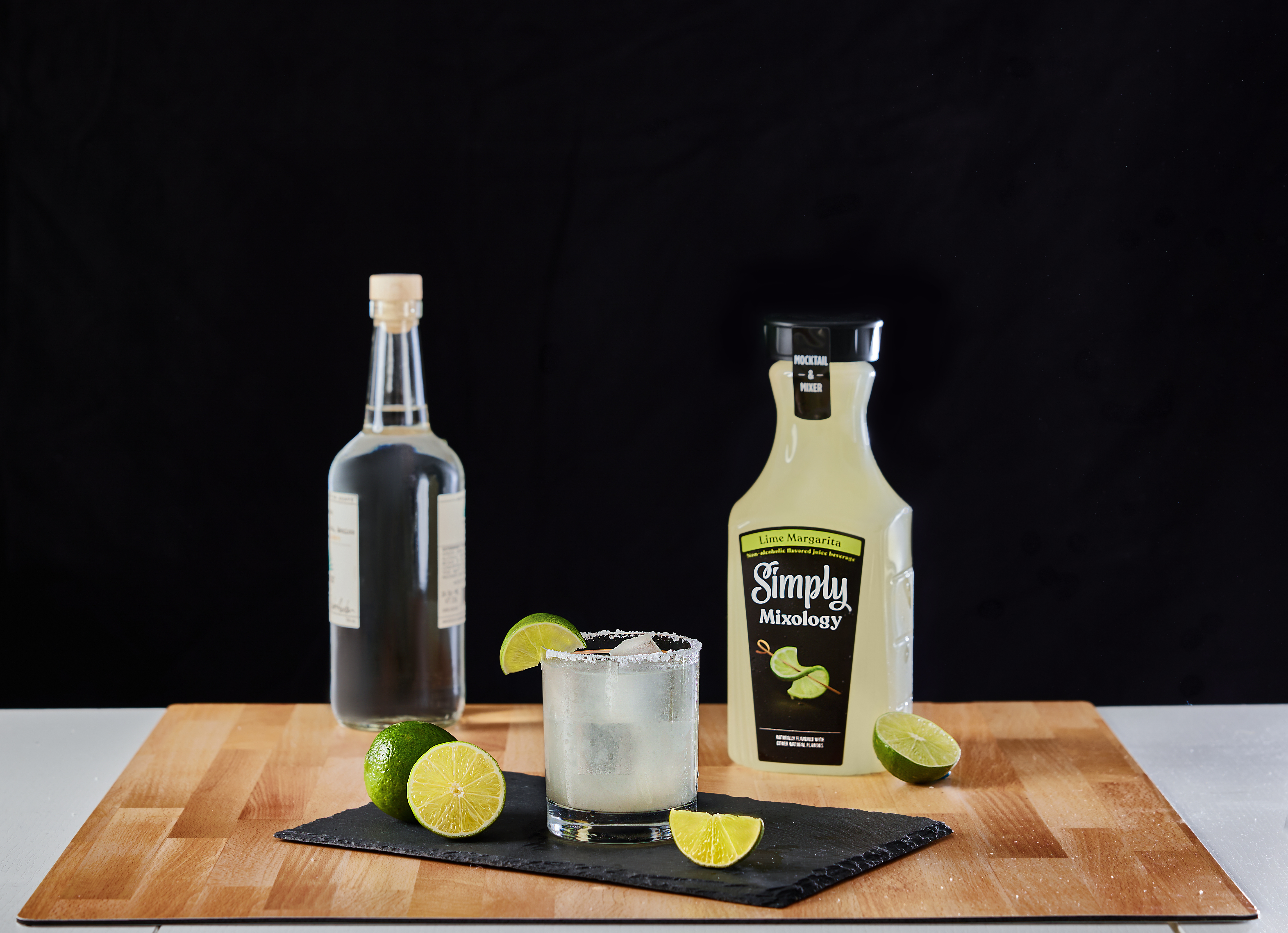 Consumer insights drove the development of the three Simply Mixology flavors. Margarita is currently the number-one cocktail ordered at bars and restaurants; online searches for Whiskey Sour recipes have doubled in recent years; and consumption of beverages made with lime and mint was up almost 50% in 2021. The Simply R&D team partnered with renowned bartenders and mixologists to concoct complex blends that offer a full sensorial experience—with or without spirits.
"We always try to follow where the consumer is going while also delivering a variety of offerings that stay true to the Simply brand ethos," said Josh Kroo, Nutrition Category Lead, Coca-Cola North America. "The power of this brand—and what's becoming our legacy—is how we deliver the goodness of fruit in the simplest way possible to meet a range of occasions throughout the day."
Simply, which will soon turn 21 and is approaching $2 billion in annual retail sales, has delivered uninterrupted, year-over-year growth aided by the COVID-inspired resurgence of juice as families returned to a daily breakfast routine. The brand's journey to becoming a nutrition masterbrand—bolstered by a series of category-crossing innovations including Simply Light juices and ades and Simply Smoothies—proves that Simply is far more than just premium OJ.
The brand also inspired a recent entrant into the fast-growing flavored alcoholic beverage (FAB) category through an agreement between The Coca‑Cola Company and Molson Coors. Simply Spiked Lemonade™ launched last summer.
These boundary-pushing beverages are part of helping raise Simply's profile with younger generations. The new "Say Yes to Simple" campaign featuring actor Eugene Cordero, and humorous creative celebrating the benefits of simplicity in a fast-paced world has helped modernize the brand with both a more youthful and irreverent tone, along with stepped-up investment in digital marketing to meet younger consumers where they are spending time. New "Say Yes to Simple" films featuring Simply Mixology will debut in the coming months, along with a robust marketing plan to bring new consumers into the brand, through the launch of Simply Mixology.
*If adding alcohol, please drink responsibly. You must be 21+ to consume alcohol.