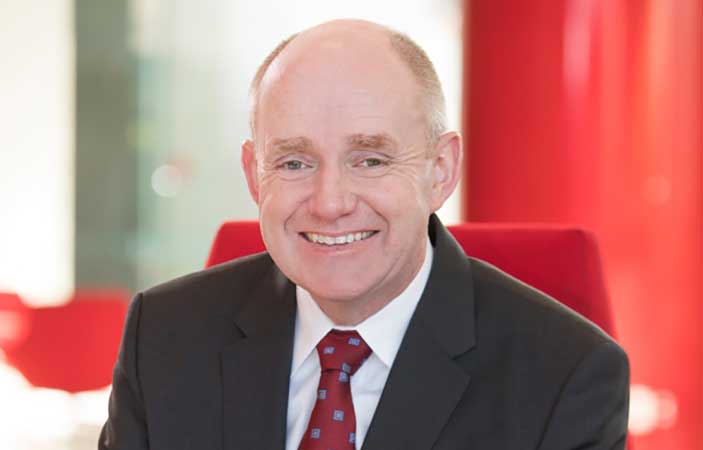 Vice President, Global Flavor Supply
Bernard McGuinness is vice president of global flavor supply. In this role he is responsible for leading Flavor Manufacturing, Flavor Ingredient Supply and Ingredient Quality.
Prior to his current role, McGuinness was Director for Process Optimization and Quality for Commercial Product Supply (CPS). In this role, he was responsible for all aspects of Quality Assurance, and the implementation of Environmental and Safety standards across all global concentrate manufacturing operations. He moved to Atlanta in 2012, and worked to standardize, and strengthen Quality, Safety and Environmental governance processes, requirements, and capabilities in CPS.
During his first 17 years with The Coca‑Cola Company, he undertook a variety of roles within CPS operations. McGuinness joined the company in 1999 during the construction of our concentrate plant in Ballina, Ireland, as the site Laboratory Manager, managing the design and build of the laboratories. In 2004 his responsibilities expanded as Quality Assurance Manager covering all aspects of Quality, Safety, and Environmental compliance. In 2006 he worked on the implementation of Operational Excellence in CPS, connecting across industries to adopt and integrate best practices. Beginning in 2006, McGuinness served as site Operations Manager and subsequently, in 2009, to General Manager, CPS Ballina, a position he held until he became Director for Process Optimization and Quality for CPS in 2012.
Before joining The Coca‑Cola Company, Bernard worked in manufacturing for Intel, in Ireland, and prior to that worked for three years in Research and Development with Unilever, based in the UK.
He holds a bachelor's degree and PhD in Biochemistry, both from the National University of Ireland in Galway.