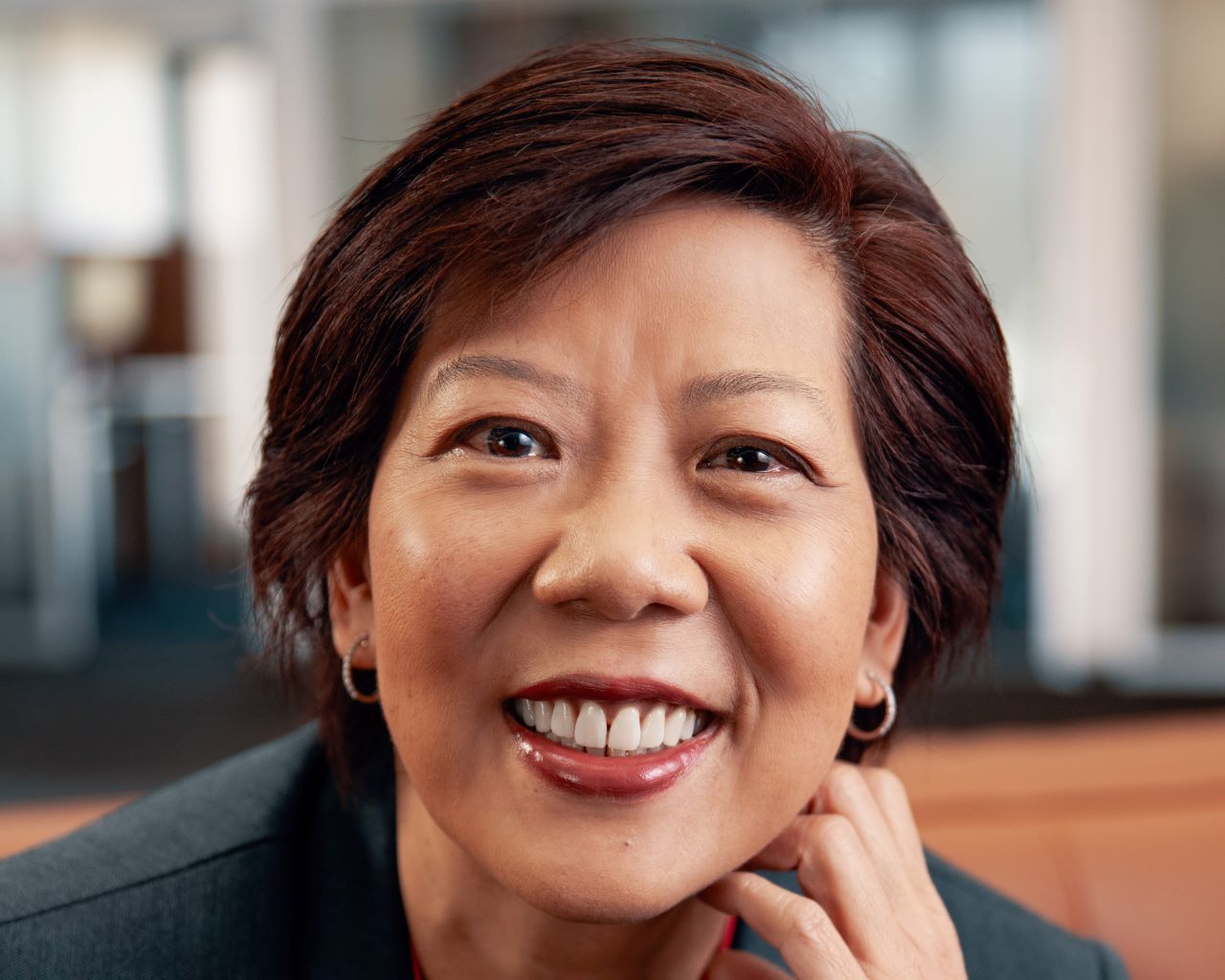 Senior Vice President and Chief Technical and Innovation Officer
Nancy Quan is Senior Vice President and Chief Technical and Innovation Officer for The Coca‑Cola Company. Quan drives growth across the system, from ideation and creation to sourcing to dynamic partnerships with our bottlers. In her leadership position, she oversees a networked team that creates innovation pipelines to enable short- and long-term growth; delivers safe, quality and environmentally sustainable consumer solutions across global markets; and drives transformational and scalable supply chain solutions to maximize customer and consumer value.
In a career that spans geographies and cultures, Quan has built strong teams across the United States, United Kingdom, The Netherlands, Belgium, China, Japan, India and Australia.
Quan joined Coca‑Cola in 2007 as Research and Development General Manager for Europe and Eurasia Group, based in Belgium. She later moved to Atlanta, where she took on the role of Vice President, Innovation. From there, Quan moved to Shanghai to take on the role of Vice President, Research and Development, Pacific Group, responsible for the Shanghai, Japan and India Research and Development Centers. Prior to her current role, she served as Chief Technical Officer for Coca‑Cola North America. She also served as Global Research and Development Officer for The Coca‑Cola Company, where she was responsible for setting the company's global Research and Development vision, strategy and priorities.
Prior to joining Coca‑Cola, Quan worked with Mars Inc. and held leadership roles spanning Research and Development, Quality, Business Development and Manufacturing.
Quan is a graduate of Purdue University. In her career, she has received various recognitions including Top 40 Women in Innovation, 50 Outstanding Asian Americans in Business, Ascend A-List Award, Outstanding Alumni Award, Purdue Pioneer Women Award, and was inducted both into the Hall of Fame Nutrition Department at Purdue University and into the YWCA Academy of Women Achievers.
She serves on the Industry Affiliates Advisory Board for the University of California, Davis, MBA Program, Food & Ag Sector; is on the FIRST (For Inspiration and Recognition of Science and Technology) Executive Advisory Board; and is a member of the Board of Directors for the Liberty Mutual Group, the parent company of Liberty Mutual Insurance Co.
Person subject to the reporting requirements of Section 16 of the Securities Exchange Act of 1934, as amended.
Go-to Beverage

"I love the Freestyle platform, which gives me the flexibility to choose from a variety of my favorite brands and flavors with low and no sugar. I enjoy mixing and experimenting with different combinations, delivering the taste I'm looking for at that specific moment of the day."