As president of The Coca-Cola Company's Central and Eastern Europe (CEE) Business Unit, Lana Popovic leads a diverse territory of 26 countries spanning from Russia to Italy.

Women represent 60% of the CEE Business Unit workforce, which is driven by a gender-balanced leadership team. With this proof point, the 18-year Coca-Cola veteran is well-equipped to chair the company's Global Women's Leadership Council (GWLC), which since 2008 has shaped strategies to develop and advance female talent, and ensure gender balance across the organization.
The council, which works directly with The Coca-Cola Company's Diversity & Inclusion office, is comprised of 15 senior executives – 10 women and five men – who share a passion for diversity and the development of the company's future leaders. Their mission? To advise and counsel Chairman and CEO James Quincey and his executive leadership team on strategies to accelerate the development and movement of female talent into roles of increasing responsibility and influence, and to ensure that the company is 50% driven by women. 
So far, their work is effective. Women today represent 34.7% of Coke's senior leadership roles globally, up from 23% in 2008. The company's mid-level pipeline is 44.8% women, up from 28% in 2008. In the first quarter of 2019, women accounted for half of all new hires. 
But despite this progress, Popovic says there's more work to do. 
We spoke with her immediately after the last council meeting to get her take on the GWLC's priorities.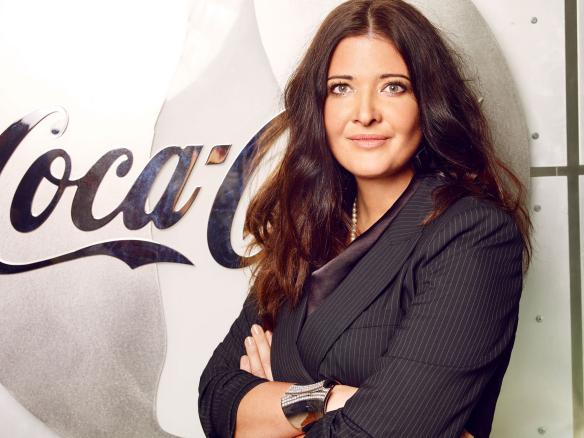 What strategic initiatives are the GWLC focused on?
The work we do is only valid because of the efforts of previous councils. Since 2008, the council has set the path for us to continue this journey to demonstrate equal leadership, where Coke is 50% driven by women.
How do we get there? This year, we are advancing a strategic framework anchored in four "big bets"– sponsorship; mobility and experiences; storytelling; and bias awareness. In our last meeting, we reconfirmed our commitment to accelerate this work – creating quick wins and challenging ourselves to find better and more transformational ways to share our progress. I left the meeting inspired by the council's commitment to act quickly and create a meaningful impact on the organization. Our members are open to new ways of working and problem solving. We are putting the Coca-Cola associate at the center of our work, in addition to the executive leadership team and the Board. We're committed to communicating our progress and impact – because we have a great story to share!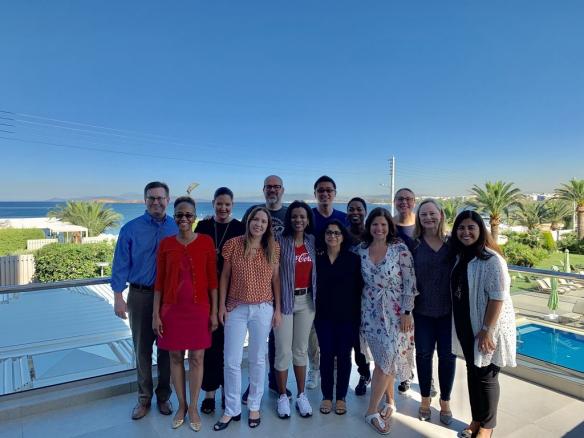 Members of The Coca-Cola Company's Global Women's Leadership Council at a July 2019 meeting.
What is your picture of success for the council?
I truly believe in constantly testing ideas, measuring, learning, adjusting and sharing quick wins. If we increase the pace at which we run this cycle, we'll be able to course-correct more rapidly and accelerate towards our goal. I also want to open up our work to the organization so everyone can feel the impact of our efforts.
What excites you most as you assume leadership of the council?
I've admired the work of the council from afar for several years. I joined just over a year ago and got to see first-hand the great work the council does to develop women leaders and drive our business. Now, as chair, I get to do more. I see an opportunity to leverage my peer business unit president network and help translate the council's thinking into action.
What inspires and motivates me is that I see an opportunity for fast action. I want to engage associates across the organization and help them understand both the value of this work and how an inclusive organization can make a difference in a growth organization. I'm a very informal and inclusive leader. I want to bring the work of the council down to earth and spread this interest and excitement to the full organization.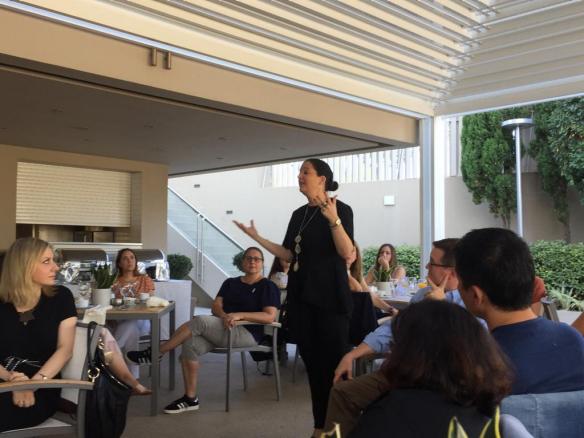 So driving awareness is priority one?
Awareness, yes, but also relevance. We want everyone to see the practical impact this work has on them as individuals – and why it matters to them. One of the first things I will try to do is to identify early wins we can communicate to the organization to reinforce the council's credibility. While we're proud of our statistics and the progress we're making, we need to do more than share numbers. We need to change the language, effectively communicate the "so what" and share a practical game plan with a focus on today and tomorrow. We're working on how we can advance the council's agenda in both the short and long term.
Storytelling is another key – and related – priority. The power of human stories cannot be underestimated. Highlighting the leadership journeys of women across the business helps inspire the next generation of leaders. I'm now president of the CEE Business Unit. This may be surprising to some because I started in marketing in a small Eastern European country: Croatia. I love the sea. People may also not know I'm a single mother. I love chips and Coke Zero Sugar. My story – and the story of countless other leaders – can show that regardless of your department, location or situation, you can grow and make a difference.
Does the council benchmark with companies? What have you learned?
Absolutely. Our eyes are open to best practices beyond Coca-Cola. We've accelerated our journey by looking outside to identify and learn from role model companies, who helped shape our four strategic priorities. This commitment to "outside-in" innovation helped us win the 2013 Catalyst Award.
When the GWLC was created in 2007, all members were women. Today, five male leaders are part of the team. Why?
Simply put, we're more successful when we have balance. It's about more than statistics. We're a stronger organization when we embrace diversity – not only in terms of gender, generations, race and other areas – but also in diversity of thought. The inclusion of men has helped position the council less as an exclusive women's club and more as a multifaceted team committed to achieve our strategic objectives. We've gotten clearer on our big bets, and our male peers are adding tremendous value to our discussions and strategies
How can all Coca-Cola employees champion gender equality?
Every associate has a role to play in championing gender equality. One of our growth behaviors is Inclusion, and we need to be intentional about creating inclusive environments at work where gender balance is something we all care because we understand and acknowledge the value it brings to our business.
We want to mirror the markets where we operate and reflect our consumers in our workforce. If this is part of our DNA, we can drive innovation and growth for the company and promote a sense of belonging for our associates.
Also, be open minded and conscious of our own bias. This simple action alone can help create more diverse teams and foster a more inclusive culture.
Finally, it's not about men versus women or women versus men. It's about providing fair opportunities to everyone because diversity and gender balance is not only good for our business; it also creates the right atmosphere for our teams to succeed.