The Coca-Cola Company knows that nothing helps drive Georgia's economy quite like actual drivers. Businesses and consumers rely on Georgia's trucking industry, which is facing a driver shortage that has been particularly heightened by the COVID-19 pandemic.
To help facilitate the economic development and growth of the company's home state, The Coca-Cola Company has donated $1 million to the Technical Colleges System of Georgia's Commercial Truck Driving Program, supporting critical training and job opportunities for Georgians.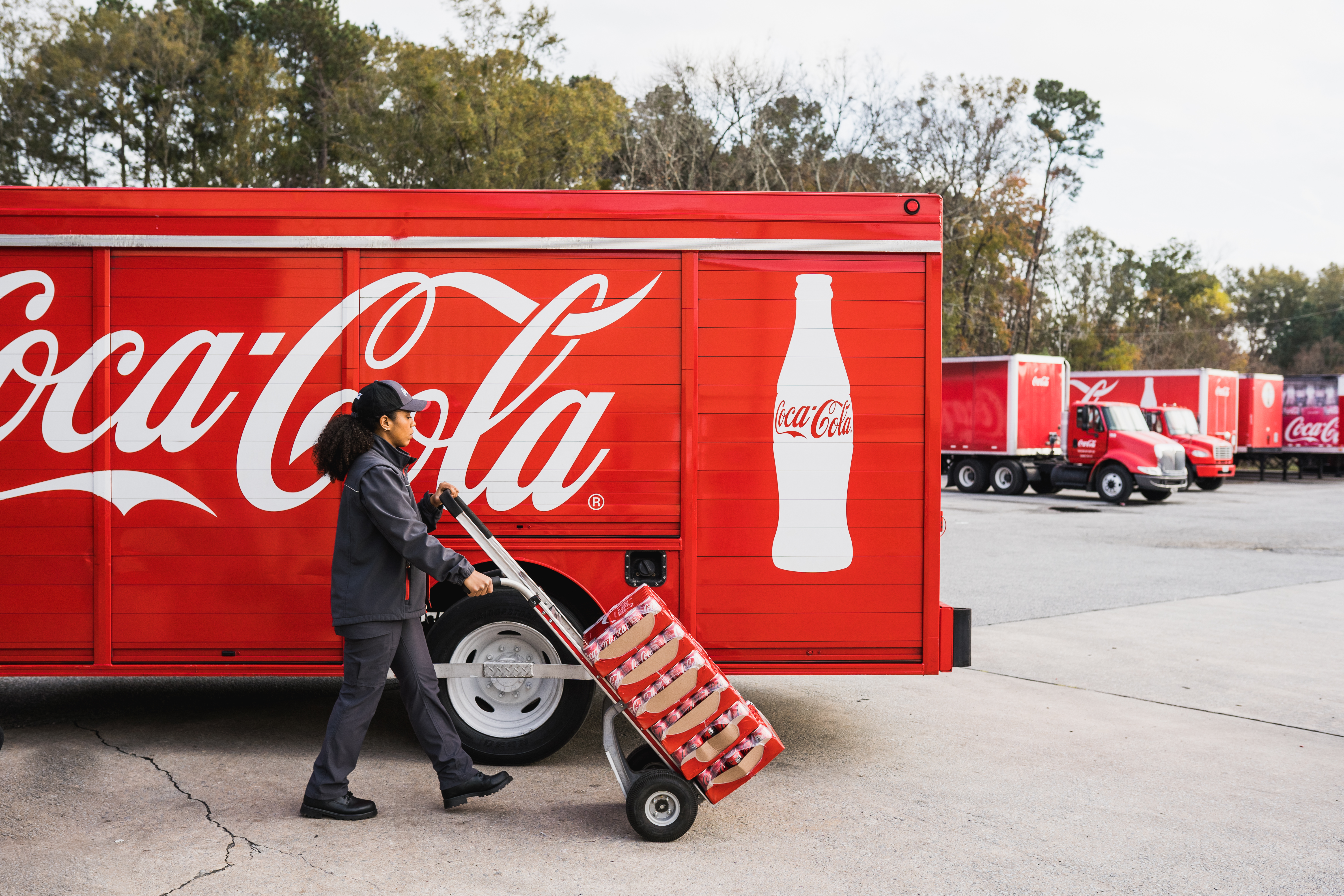 How to Get Involved
By creating 11 new full-time instructor roles and two part-time instructor roles, this investment supports TCSG's greatest need, recruiting and retaining talented trainers. In addition, the donation supplements the $8.32 million of support from the Governor's Emergency Education Relief Fund (GEER II) that will provide facility upgrades, with the goal of doubling enrollment of commercial drivers across Georgia from 1,705 to 3,410 in 2023. 
Finally, this investment aims to ensure more drivers are in the pipeline to help fill trucking industry jobs with local Coca-Cola bottler Coca-Cola UNITED and other businesses across the state. The Coca-Cola Company and Coca-Cola UNITED have generated a positive economic impact in Georgia for more than 135 years. Currently, there are over 80 open commercial driving positions at Coca-Cola UNITED, offering an opportunity to deliver refreshment and happiness across Georgia.
The expansion of the Commercial Truck Driving program at TCSG will allow more commercial truck drivers to enter the industry, helping to ensure the continued transport of goods upon which businesses and consumers rely across the state. Individuals who are interested in earning their commercial driver's license often can complete the program in 10 weeks or fewer at one of TCSG's 36 locations across the state.
To raise awareness of TCSG's Commercial Truck Driving Program and related career opportunities, The Coca-Cola Company is rolling out the "Delivering the Future: The Coca-Cola System & Technical College System of Georgia Truck Tour."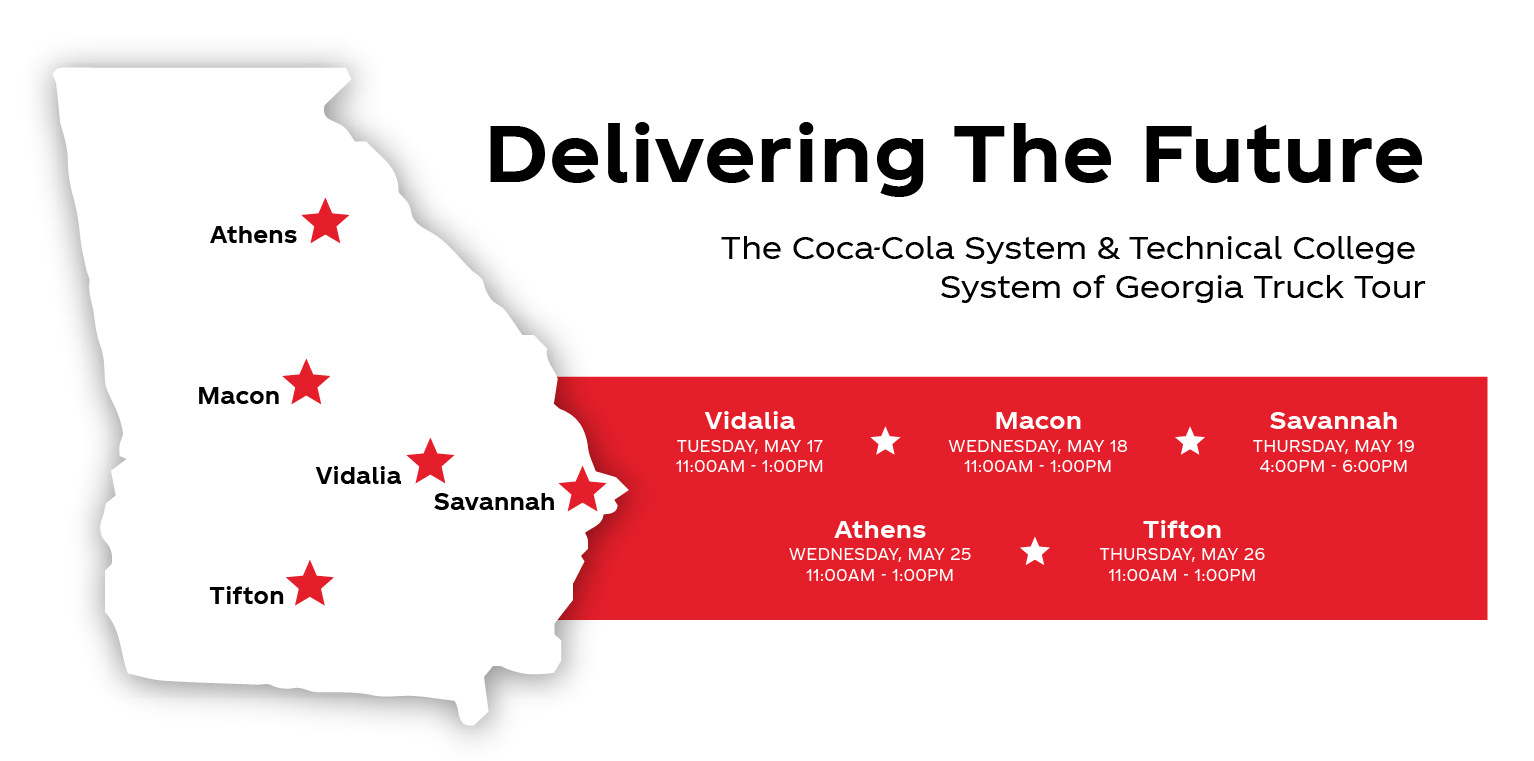 In May 2022, the Coca-Cola truck will make stops in five communities across the state, including Vidalia, Macon, Savannah, Athens and Tifton. The free tour will offer entertainment, refreshments and activities along with the opportunity to learn about Coca-Cola UNITED job opportunities and TCSG's Commercial Truck Driving Program enrollment process. 
Tour dates and locations:
Individuals who are interested in earning their CDL, or have their CDL and would like to learn more about Coca-Cola UNITED, are encouraged to visit their local tour stop free of charge and:
Experience the "Delivering the Future" Coca-Cola truck
Learn more about the enrollment process for TCSG's Commercial Truck Driving Program
Learn about Coca-Cola UNITED job opportunities
Enjoy entertainment, food, fun and more