The world has enough plastic.
It is everywhere. Take a minute to look around you. All that plastic has become a problem.

As the largest beverage company in Australia, we are responsible for driving change and leading the industry by example to reduce our carbon footprint and improve Coca-Cola's environmental sustainability initiatives. This problem is bigger and more complex than any we have faced before.  However, we have faced big challenges in the past and have found solutions.

Coca-Cola Australia's Water Waste Reduction Initiatives

I have worked for Coca-Cola around Asia for more than 20 years. Early in my career I worked in my native country India where, like much of Australia, water is an incredibly precious resource. 

So imagine my pride in 2007 when Coca-Cola announced a seemingly impossible goal of returning one drop of water to the environment for every drop we take out for our products and processes. We gave ourselves until 2020 to accomplish this element of Coca-Cola's waste management target.
For a company that operates in more than 200 countries around the world, you can imagine the complexity. Yet we achieved this five years early because Coca-Cola knows how to work together with many partners to effect big changes.   

We do it by working with others. We work with our bottlers, environmental partners and governments to find solutions to difficult challenges.   

I have confidence that The Coca-Cola Company can meet the challenge of plastic pollution. In Australia, with a way of life so linked to our pristine beaches and vital inland waterways, meeting this challenge is every bit as important as water.

Coca-Cola Plastic Bottle Waste Initiatives 
The packaging problem is even larger and more complex than water sustainability. In scale, it is an issue that spans many industries in many countries and will require us all to lean in to play our part.

On this challenge, Coca-Cola will lead from the front to address environmental issues. We will use the strength of our brands, the scale of our business, our partners and our resources to work toward a world without waste. 

We have set an ambitious global goal to tackle it, which is to collect or recycle a bottle or can for every one we sell, by 2030.

Firstly, we have made our bottles and cans recyclable by design to give them every chance of being recycled. 

We are also taking a major step to invest in recycled plastic in our bottles to keep this material in a constant closed loop and out of our oceans or landfill.

Coca-Cola uses entirely recycled plastic for 70% of plastic bottle production in Australia

From the end of 2019, in Australia  7 out of 10 of our bottles are now made entirely from 100% recycled plastic. That's all bottles 600ml and under across our range of beverages including Coke, Fanta, Sprite and Mt Franklin. This is a significant commitment by our business and we believe it will spur on a more viable local market for recycling in Australia. 
Reducing 10,000 tonnes of plastic per year from 2020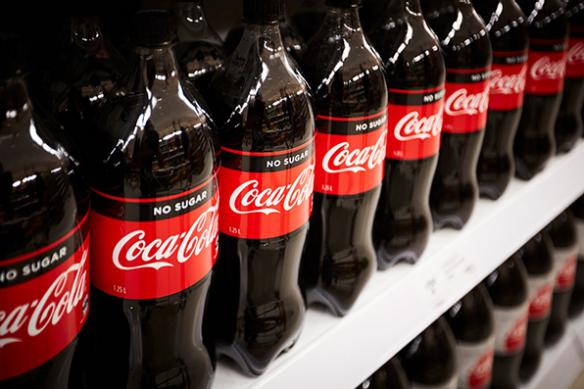 From 2020, we will be using around 10,000 tonnes of recycled plastic each year. That means we will avoid using around 10,000 tonnes of new plastic. 
It is not 100% yet though, and we know we have more to do. 

But for Australians who enjoy our products they can be confident that whether it is  Coca-Cola, Sprite, Mt Franklin or Fanta or any of our brands, the small bottle they buy will not be made from new plastic, but from 100% recycled plastic. 

Coca-Cola Australia Recycling Initiatives
All Coca-Cola bottles and cans are recyclable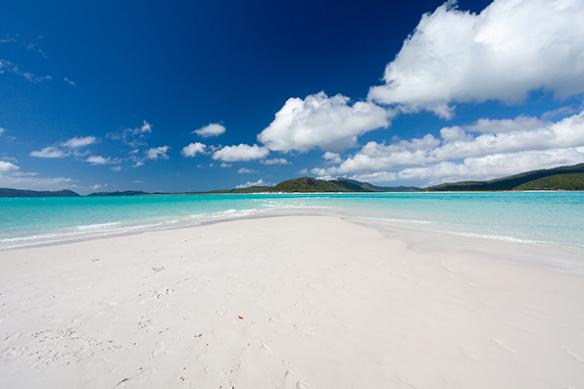 We are working to address environmental issues by managing Coca-Cola's carbon footprint with environmentally friendly initiatives. 
Our use of recycled plastic relies on reliable collection schemes so we support collection efforts large and small around the country. 
We actively support large scale, cost-effective, well-run container refund schemes that reduce litter and improve recycling rates. These programs pay people a 10 cent refund to return drink containers to recycling bins. Our bottling partner Coca-Cola Amatil has a 40-year history of operating the collection scheme in South Australia, and also helps operate the schemes in Queensland, NSW and the ACT.

These recycling schemes also give bottles the best chance of being recycled. They help create a cleaner waste stream that can be transformed into recycled content that has real economic value.  

Coca-Cola Recycling partners and refund schemes
No one can solve this issue alone, but if we all do our bit, together we can make a big change. 
We are working with many partners on many initiatives to reduce our carbon footprint and improve Coca-Cola's environmental sustainability

Our priorities are cleaning up marine debris, improving access to recycling in public places, and developing innovative solutions to recycle plastic waste.
Our non-profit partnerships include Keep Australia Beautiful, Ecobarge Clean Seas, AUSMAP, Coastcare, Citizen Blue, Plastic Collective and Envision Hands.
In the end, we know these are the first steps to solve a problem of this scale and complexity, but they are not insignificant ones. 

Australians can count on us to do what we commit to – and that is to lead from the front to help create a world without waste.

Follow us here on social to keep up-to-date on our commitments and our progress. 

Last updated - 04 March 2020