#Unlabeled
Diet Coke is removing its labels to help Americans start a conversation about theirs.
A limited-edition run of label-less Diet Coke cans signals the launch of [unlabeled], a multi-year platform intended to spark an ongoing and authentic conversation about the complex –and often sensitive –topic of societal labels. The 12-oz. sleek cans of Diet Coke and its six new flavors are showing up exclusively at select cultural events this summer, including Essence Fest, Girlboss Rally, the National Urban League's annual conference and Pride parades in Los Angeles, New York City and San Diego.
The first phase of [unlabeled] will explore the nuances of labels and what they mean to different people. Certain labels are empowering and earned, and others are unwarranted and imposed. Some people fight for and embrace labels as a means of self-expression and even protection, while others reject divisive labels that are loaded with stigma and reinforce negative stereotypes.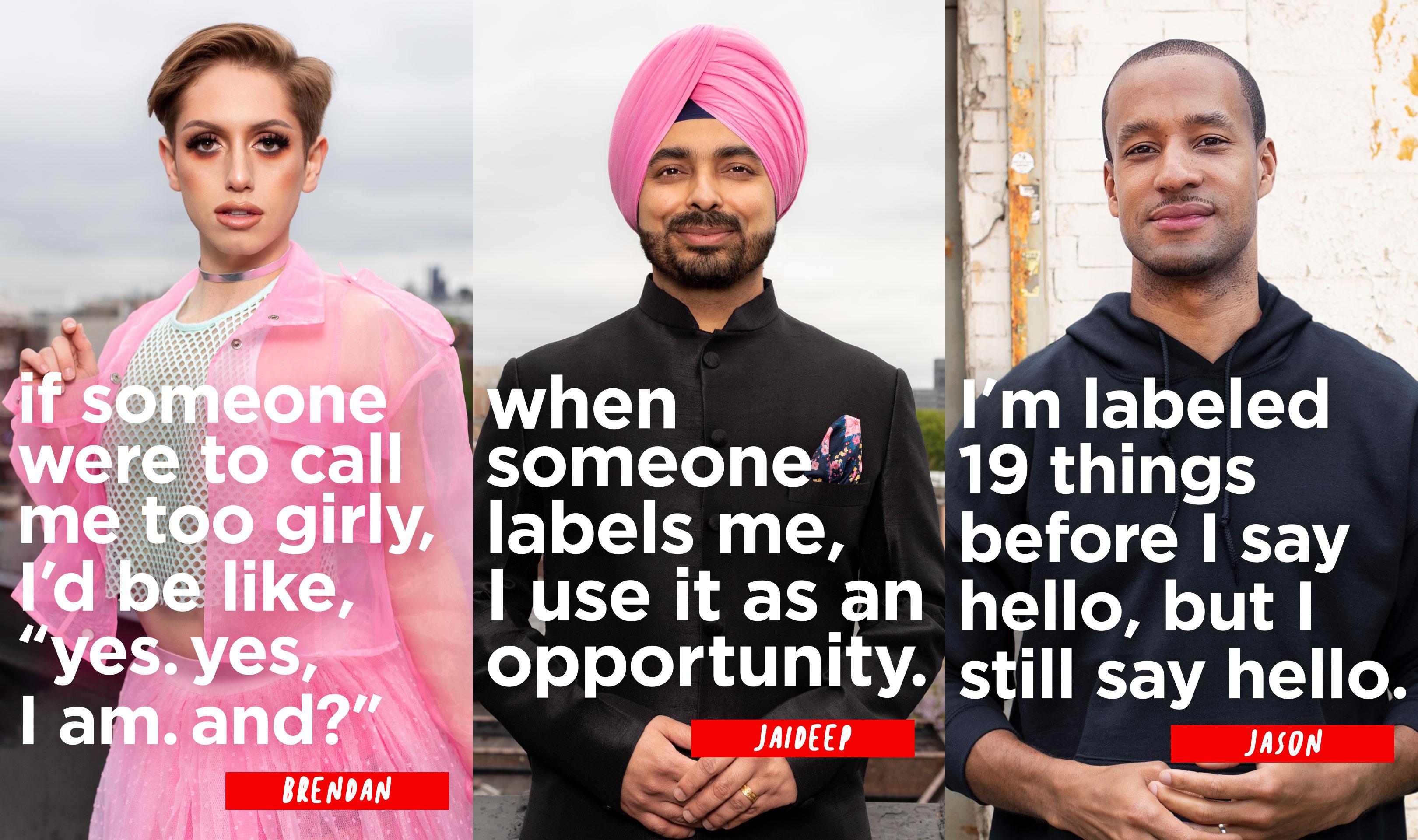 Starting Important Conversations

"There's no one-size-fits-all perspective, but we believe that openly and honestly discussing labels –both positive and negative–can lead to a better understanding of others," said Kerri Kopp, group director, Diet Coke. "The [unlabeled] platform is meant to facilitate a conversation across a variety of groups and mediums to explore the complexities of labels. By unpacking various labels, we hope to champion acceptance and create more meaningful connections."
The [unlabeled] campaign supports TheCoca-ColaCompany's legacy of celebrating diversity and inclusion by empowering Diet Coke drinkers to live their lives boldly and authentically. It also aligns with Diet Coke's longstanding values and commitment to individuality."In today's culture, people believe in a world where everyone can be their true, best selves –and Diet Coke wants to celebrate that," Kopp said. "We've been our fans' wingman since the '80s, and we continue to listen to what's important to them and honor who they are."
The Diet Coke [unlabeled] cans debuted at NYC Pride on June 30, 2019.
Social media chatter around stereotypes and discrimination has increased almost five-fold over the last three years, Kopp said. Recognizing the opportunity to authentically lean into this topical and timely space, Diet Coke consulted with community partners including American Association of People with Disabilities, the American Indian College Fund, Ascend, Essence Communications, Human Rights Campaign, National Urban League, Hispanic Federation, Essence Communications and GLAAD.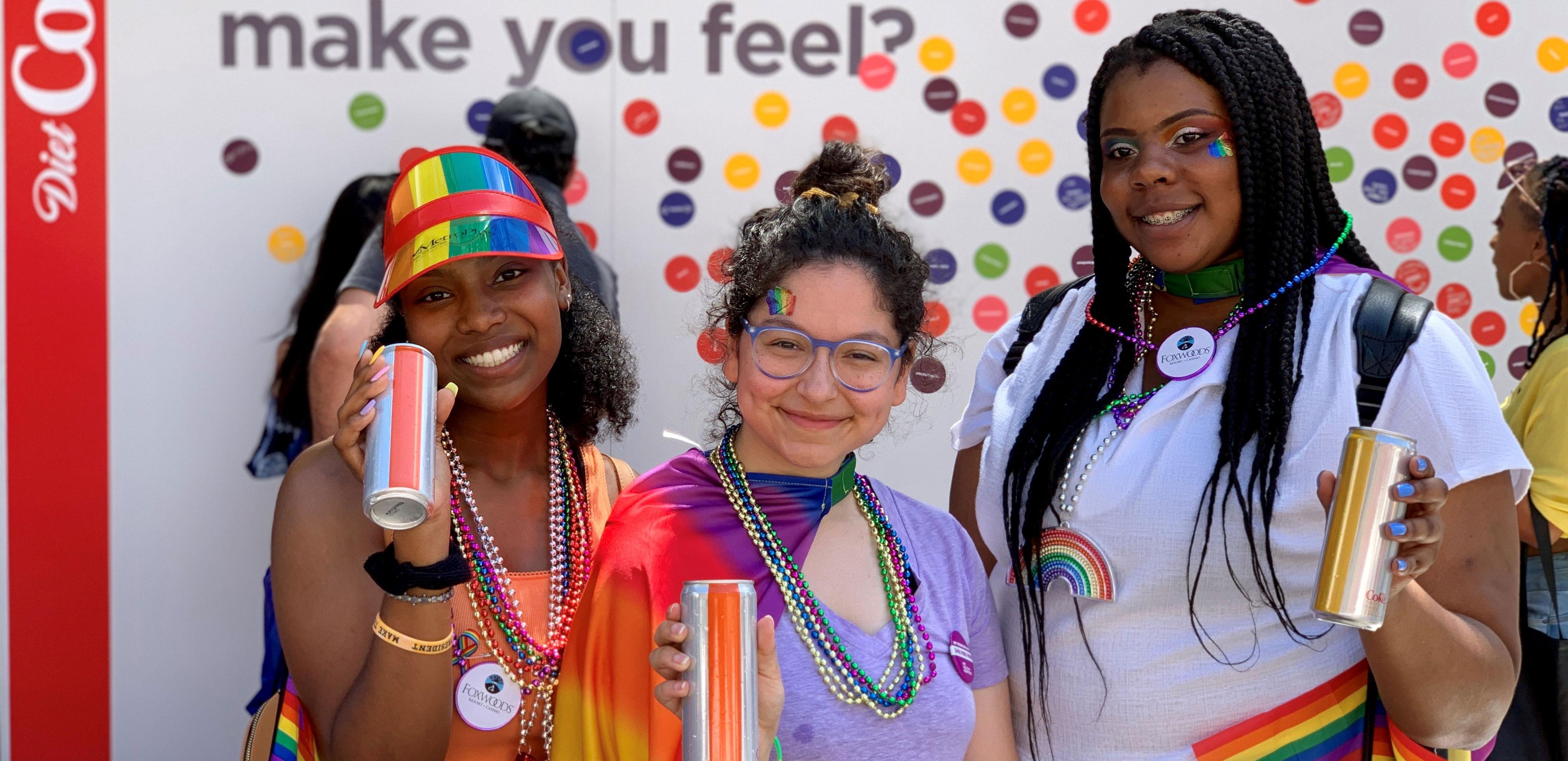 The Diet Coke [unlabeled] cans debuted at NYC Pride on June 30, 2019.
More Than a Label
Representatives from several of these organizations, as well as Coca-Cola employees, are featured in a series of short Diet Coke [unlabeled] films.
"We hope that by showcasing the beautiful diversity that lives within the walls of The Coca-Cola Company, we can inspire others to continue the discussion," said Danielle Henry, group director, integrated content, Diet Coke.
Diet Coke also has pledged to use its resources, relationships and reach to create [unlabeled] "safe spaces" where people are free to be themselves –starting with its own assets. The brand is dedicating high-profile real estate in New York City to a diverse group of [unlabeled] voices and faces who are living their lives with unbridled confidence. Diet Coke's social channels will become venues for self-expression and healthy dialogue, with representatives from many of the aforementioned partner organizations taking over the handles to curate an honest conversation about labels and share their own #unlabeled stories.
The launch of [unlabeled] comes on the heels of a breakout year for Diet Coke, which in 2018 unveiled a new look, campaign and flavors.
"As part of our brand recast, we set out to recruit the next generation of Diet Coke drinkers, including millennials and Gen We," Henry said. "These generations expect brands to reflect their core values take a stand on issues that matter to them. Having a credible and relevant personality and point of view is now the cost of entry. With [unlabeled], we're seizing a unique and powerful opportunity to use the Diet Coke voice for good and to show our fans that we see –and celebrate –them."