The POWERADE brand is celebrating the power of the pause—prioritizing wellbeing over winning—with a new global communications platform launching this week. A TV commercial featuring USA Olympic gymnast Simone Biles and other accomplished athletes and coaches spanning a variety of sports kicks off the campaign on March 13 during the NCAA March Madness Selection Sunday telecast. 
"Pause is Power" challenges the "win at all costs" mentality associated with modern sports culture by portraying the pause—a moment of laughter, reflection, community and recovery—as an act of humanity with regenerative benefits. 
"Competition comes with great pressure and intensity, and it's important to remind people of the power that can be found in the simple act of a pause, allowing us to come back better and stronger," said Claire Pinel, POWERADE Global Brand Director.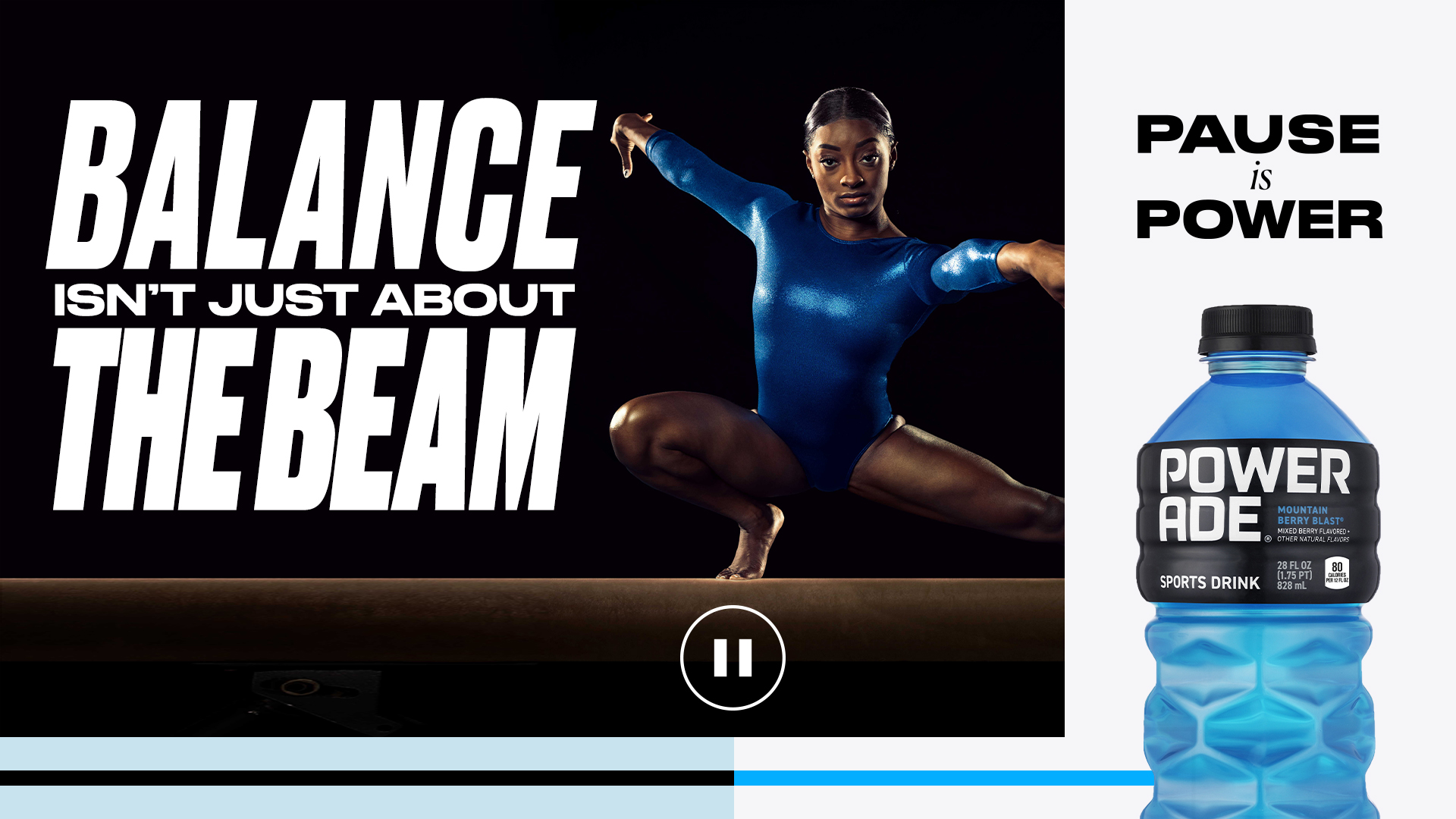 The campaign's hero film, created in partnership with Publicis Groupe, also stars Premier League coach Antonio Conte, Great Britain Olympic diver Tom Daley, and former NBA stars Chris Webber and Jason Williams.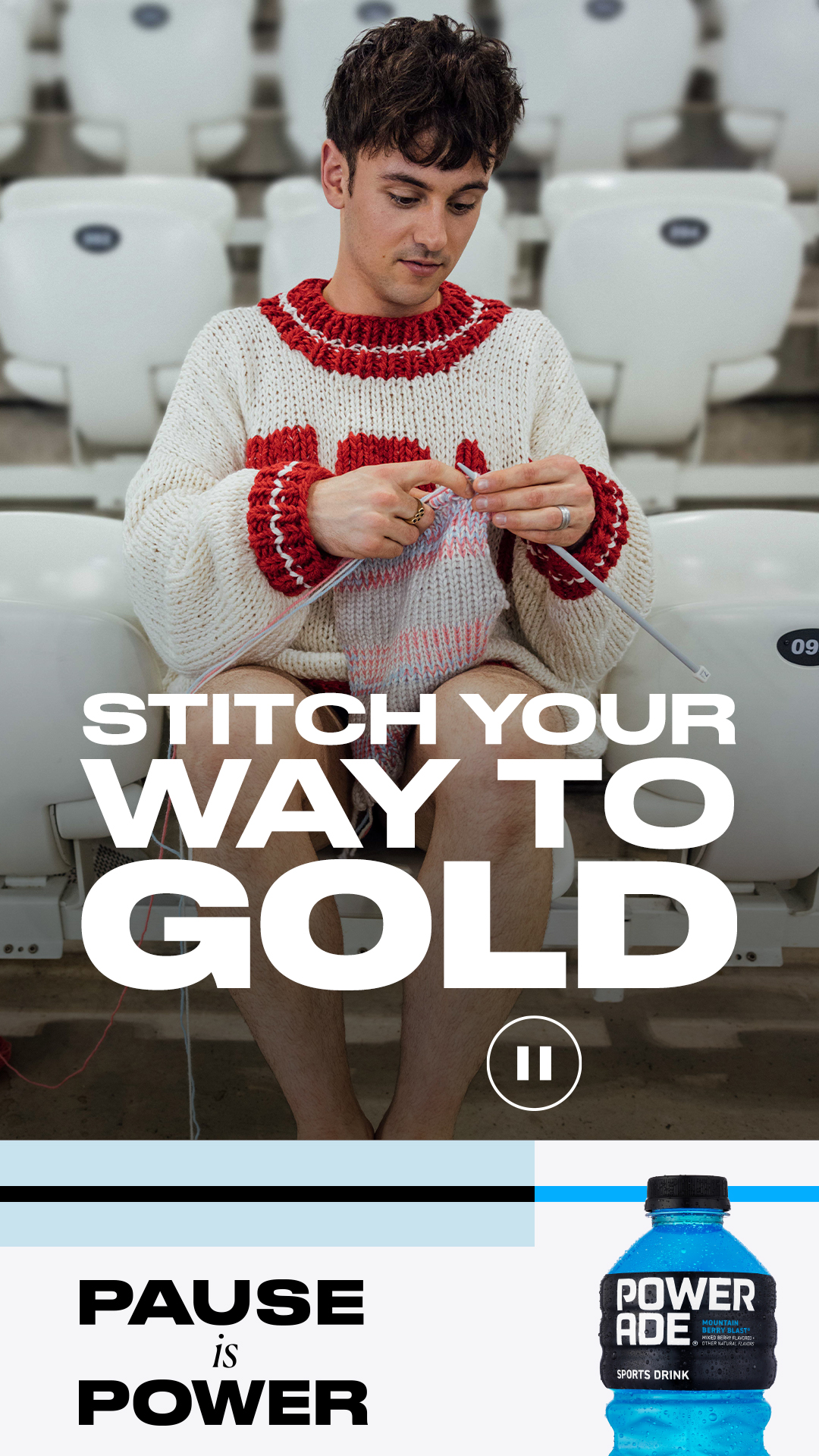 "Pause is Power" brings to life the leading advanced hydration brand's aspiration to power life beyond winning by championing opportunities for all people to take a necessary pause. Additional markets will launch the creative, which also includes digital, social and out-of-home assets, in the coming weeks.
Over the last year, the POWERADE brand team gathered insights from passionate young people from the United States, Mexico, South Africa, Germany and Australia. Their perspectives helped shape the global campaign strategy and will continue to inform community-level activations around the world. 
Islam ElDessouky, Global Creative Strategy Director for Hydration, Sports, Tea and Coffee, said the creative marks a shift in the POWERADE brand's point of view and target audience. "Instead of focusing solely on physical performance anchored in sport, we're celebrating the importance of mindset—the combination of body and mind—and bringing the culturally relevant 'Pause is Power' message not just to athletes, but to all who embrace a sports-infused lifestyle, by using what we call humor with substance."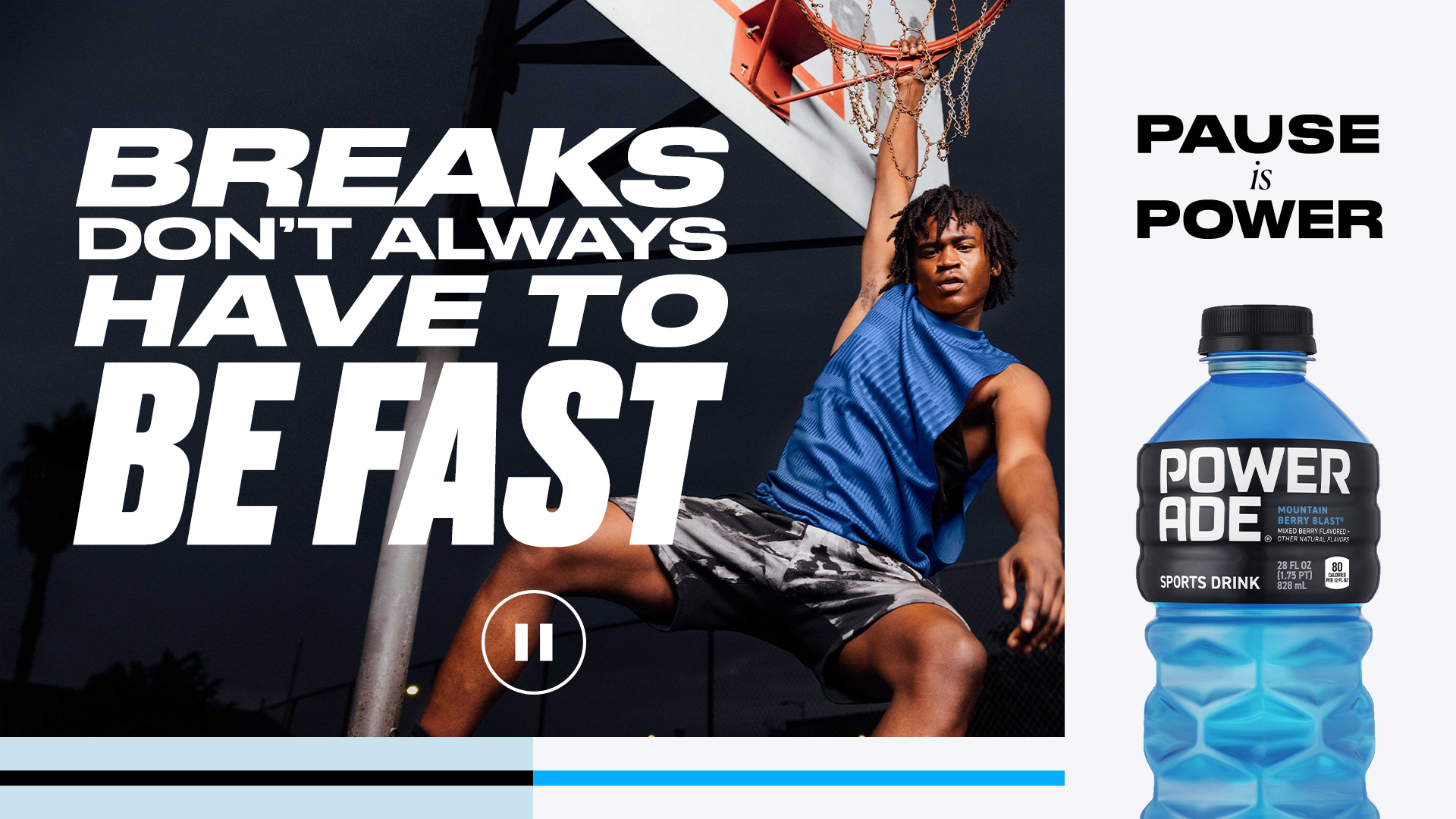 Bruno Bertelli, Global Chief Creative Officer, Publicis Worldwide said "The campaign highlights some of the world's most inspiring ambassadors for the importance of mental health. The sports industry is well-known for the pressure put on its athletes and players, pressure that impacts not only results, but the mental strength of individuals too. "Pause is Power" is a campaign that celebrates pausing to refuel, rethink and recharge as a sign of power, not a weakness. Our aim is to raise awareness to all humans, not just professional athletes, that pausing is not losing, it's actually winning."  
Press Pause Contest 
As part of the "Pause is Power" platform, student athletes in North America can enter the Press Pause Contest for a chance to be one of 20 athletes to win $10,000 for their summer off-season to recharge, rebalance and come back stronger. Applications will be accepted until April 5 at www.powerade.com/presspause.