Sprite is adding a hit of ginger flavor to its beloved lemon-lime base with a category-crossing innovation dropping this week.
Sprite Ginger is now available nationwide in 20-oz and 2-liter bottles and 12-oz can 12-packs. Sprite Ginger Zero Sugar is now available nationwide in 12-oz cans. The drink was developed in response to the surging popularity of ginger-flavored sparkling drinks, and to Americans' thirst for genre-bending brands and experiences—from beverages, to music, to fashion.
"With every sip, you'll get the crisp, refreshing cut-through of lemon-lime up front, balanced with a hit of ginger on the back-end," said Mark Shorey, brand manager, Sprite. "The Sprite Ginger launch is all about reinvention… reimagining the signature attributes Sprite fans know and love, with something new and unexpected."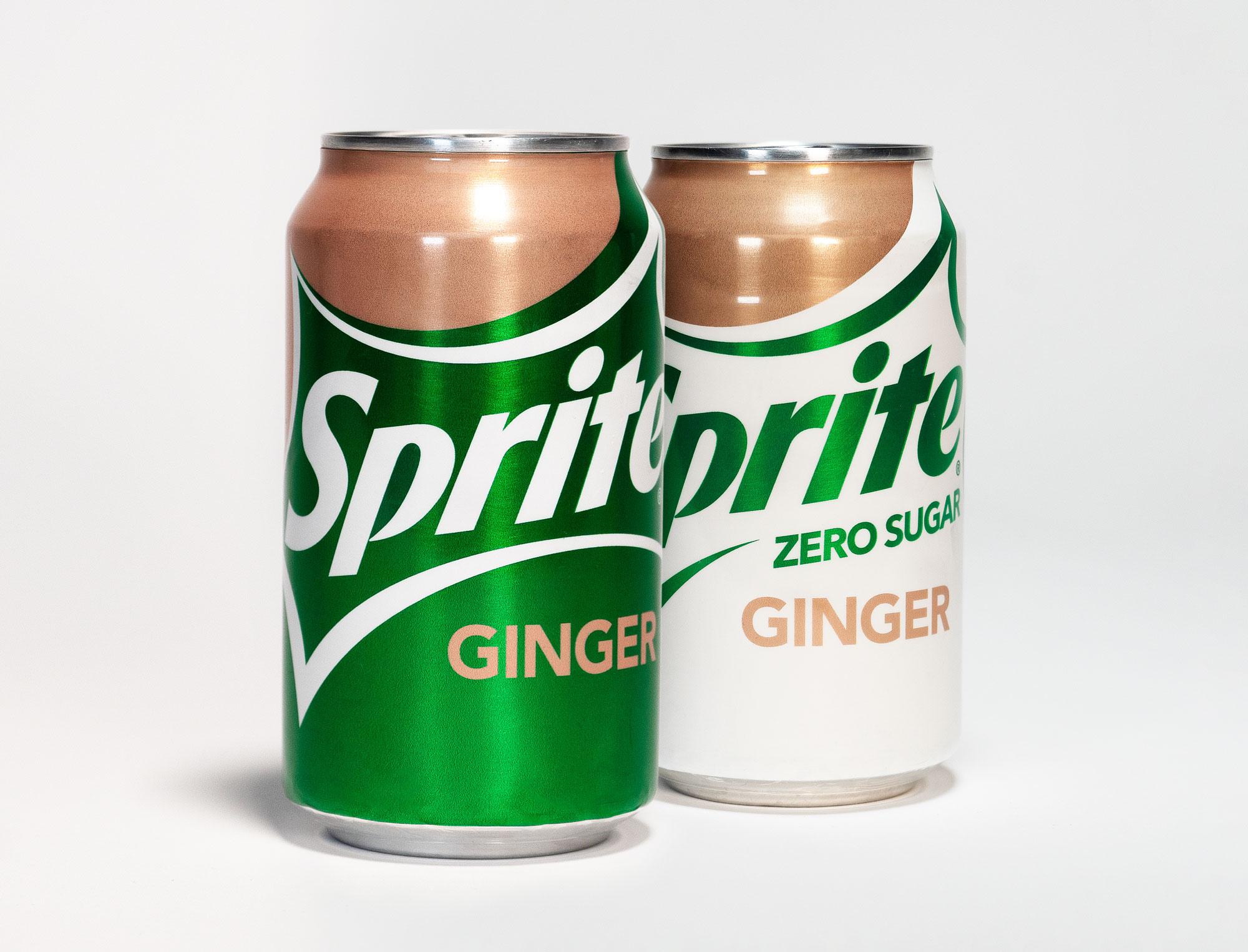 Sprite is no stranger to creative flavor extensions. Over the years, the brand has introduced several popular limited-edition and permanent-rotation variants – from the Coca-Cola Freestyle-inspired Sprite Cherry, to Sprite Tropical Mix, to Sprite Winter Spiced Cranberry. "Sprite provides a versatile canvas for a variety of flavors to interact with," Shorey explained.

Sprite Lymonade – a Sprite/lemonade mashup – helped fuel the trademark's sixth consecutive year of growth in 2019. "And we're confident Sprite Ginger will continue this momentum by tapping into consumers' desire for beverages that defy categorization," said Aaliyah Shafiq, brand group director, Sprite. "This trend crosses over to pop culture, too, where artistic collaborations continue to pique curiosity."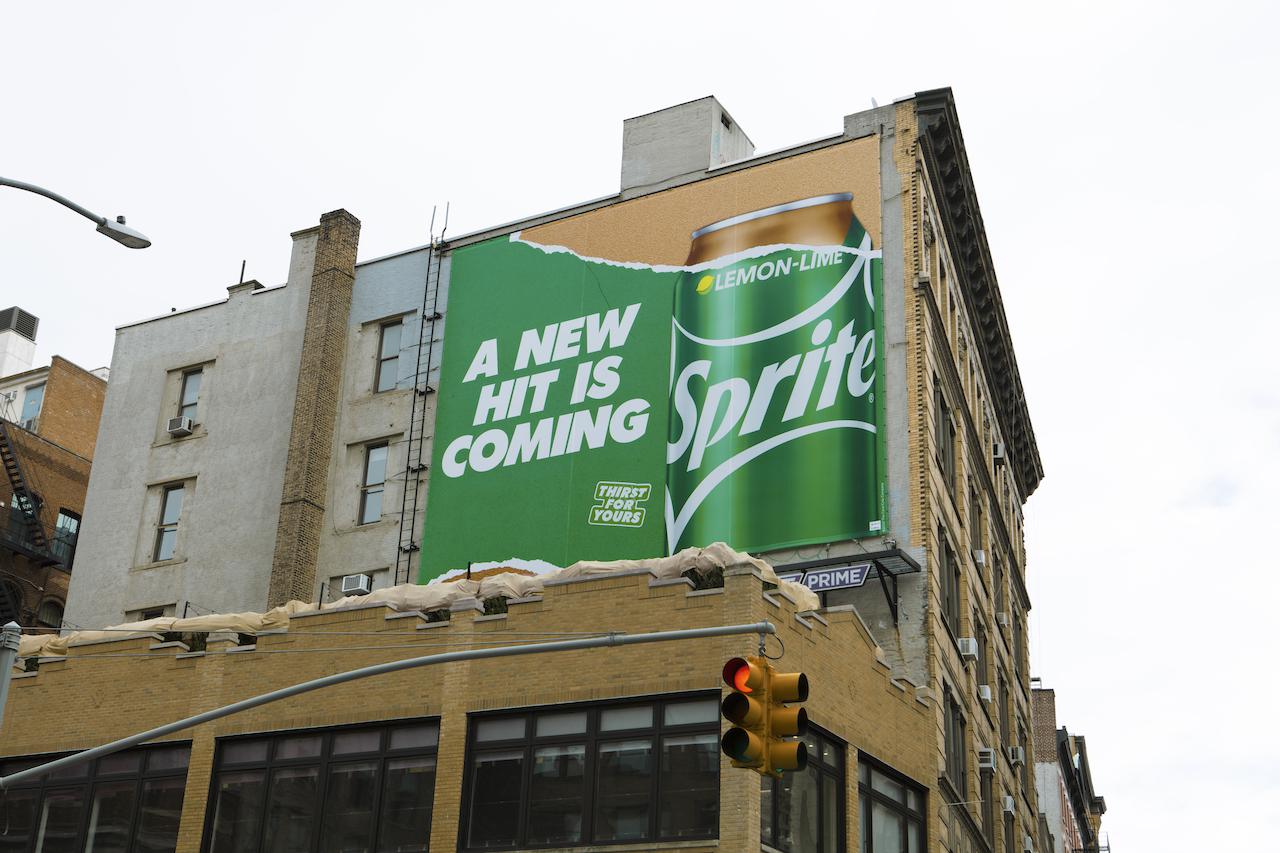 Sprite is launching its latest flavor fusion via the brand's "Thirst for Yours" platform, which pays homage to its decades-long connection to hip-hop by empowering emerging talent to push the boundaries of creative expression in hip-hop culture today. In the spirit of reinvention, Sprite tapped a diverse group of up-and-coming creators from across the creative spectrum—fashion, art, photography and more—to add a hit of something new to their already impressive body of work. Sprite is bringing these visions to life through the "Ginger Collection", the brand's first creative capsule collection.
"Sprite Ginger is all about adding a hit of something fresh and new, so as the first new product to launch under the 'Thirst for Yours' ethos, we used this concept of reinvention as creative inspiration for the collaboration," explains Sam Beresford, senior manager, integrated marketing communications (IMC), Sprite. "'Thirst for Yours' is all about inspiring the hip-hop tastemakers of tomorrow to do more and dream bigger by 'putting them on', so we offered this group of incredibly talented young creatives a wide-open runway to bring their vision and voice to life."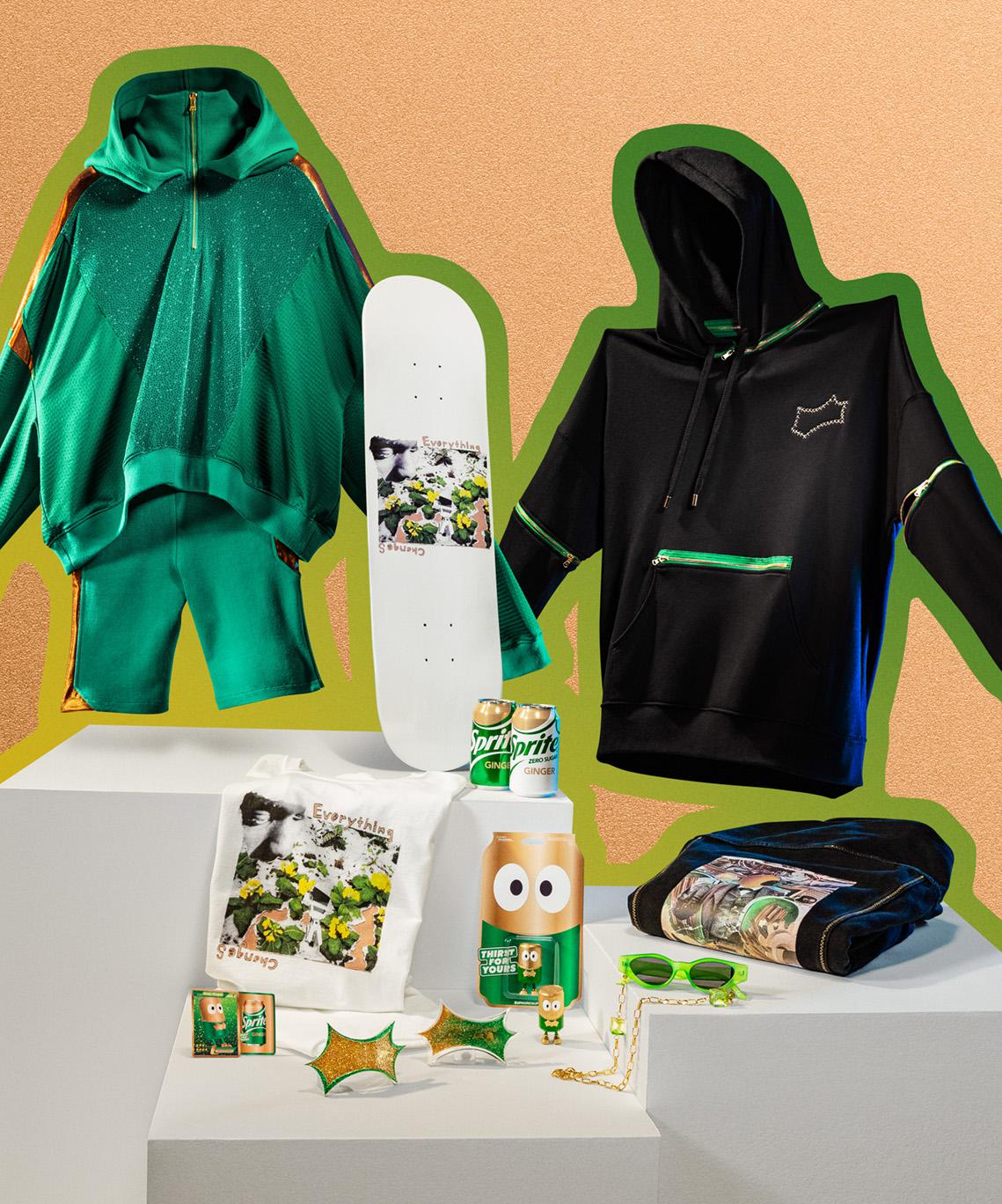 In addition to selecting "Ginger Collection" creators from across its network of cultural partners, Sprite tapped streetwear legend Jeff Staple to crowdsource the final addition to the "Ginger Collection" team from amongst his 250,000+ Instagram followers. From more than 25,000 submissions, Staple picked graphic designer and multimedia artist Bluboy. Staple and several other of the brand's creative partners mentored the creators through the creative development process, workshopping their ideas, sharing expert tips, and facilitating the actual production of their designs.
The collection includes graphic t-shirts, a custom cut-and-sew hoodie, a skateboard deck, accessories, a vinyl figurine and more. Sprite Ginger and the "Ginger Collection" debut today at a special media and influencer event at Extra Butter NYC, a premier streetwear boutique on Manhattan's Lower East Side.
The event will feature a panel discussion the theme of creative reinvention, featuring Staple and several "Ginger Collection" creators. Hip-hop artist Dave East, featured in the recently released Sprite x Staple Pigeon Capsule Collection, also will perform. Sprite also is hosting a series of "re-workshops" at Extra Butter, where emerging creative talent will share their expertise with participants from creative arts nonprofit organization, Art Start, and fans of the re-workshop hosts.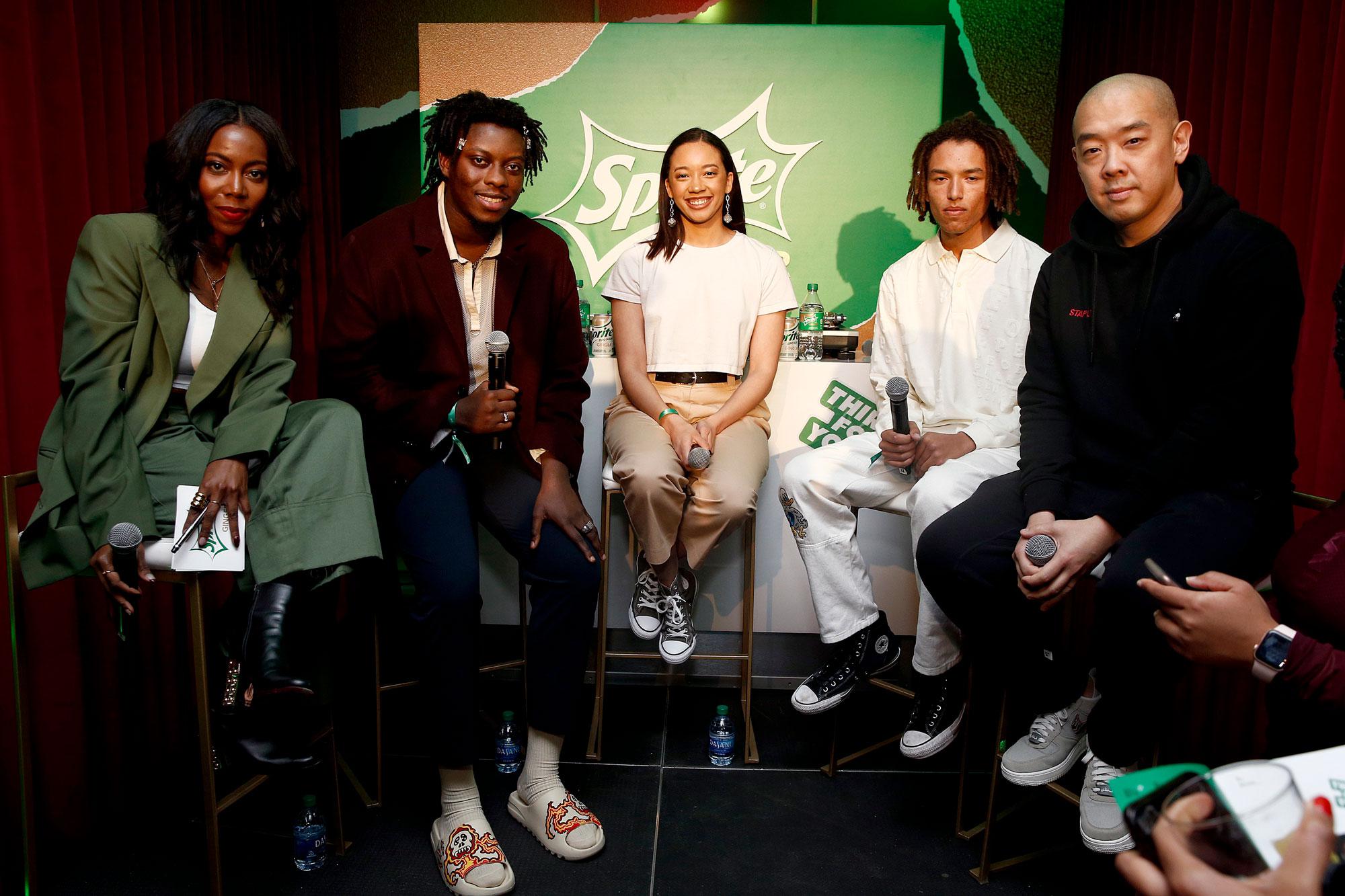 Tiffany Reid, Bluboy, Barbara Rego, Elan Watson and Jeff Staple discuss the importance of reinvention at the Sprite Ginger Collection drop event at Extra Butter NYC on Feb. 12. Photo by Brian Ach/Getty Images for Sprite.
The launch of Sprite Ginger and the "Ginger Collection" borrow a page from the streetwear playbook by coming to life via a "drop", which is also how some of the most culturally resonant albums, movies, and sneakers build intrigue and interest before making their seemingly-out-of-the-blue debuts. Sprite will share the story of the "Ginger Collection" creators in the coming weeks on the brand's social channels, and select "Ginger Collection" items will be given away to members of the brand's community as part of this storytelling.

Outdoor ads and social media posts dropped cryptic hints in recent weeks, teasing Sprite fans with news of something big to come.
"Our audience expects and appreciates the art of the 'drop'… it's a key part of how things are introduced in the hip-hop world, and core to how culture moves and works today," Beresford said. "Given Sprite's deep hip-hop credentials, we saw an opportunity to be the first beverage brand to 'drop' its latest release."
Sprite Ginger will be supported by a 360-degree marketing campaign, with 15- and 30-second TV spots, experiential activations, partnerships with cultural outlets, point-of-sale tools, and social, mobile and streaming audio creative. Visit Sprite.com to learn more.