Sprite is kicking off the holidays with joy, laughter—and a little extra spice—by bringing back its beloved seasonal flavor plus a new zero-sugar option.
Sprite Winter Spiced Cranberry and Sprite Winter Spiced Cranberry Zero Sugar, which infuse the crisp, lemon-lime flavor of Sprite with a warm spice blend and tart cranberry, are available for a limited time starting today. Sprite Winter Spiced Cranberry will be offered nationwide in 20-oz. or 2-liter bottles, and Sprite Winter Spiced Cranberry Zero Sugar will be offered in 2-liter bottles.
The flavor adds a tasty twist to Sprite Cranberry, a seasonal staple since 2013. In 2019, the Cranberry Spice profile was created from the best possible flavor combinations consumers agreed were the most appealing for Sprite.
Sprite's first new holiday campaign in five years will promote the limited-edition offerings across social and digital media, out of home and retail channels, with a focus on celebrating the season with loved ones—in person or in spirit—after a challenging 18 months.
In November 2021, the "Sprite Holiday Special" TV spot will infuse Black joy and modern cultural nuance into the traditional holiday variety show concept.
Since the 2019 launch of the "Thirst for Yours" brand platform, Sprite has been committed to helping emerging artists and entrepreneurs realize their dreams. The brand is continuing its tradition of putting on young creators, supporting Black-owned businesses and giving back to its audience through a special collaboration with UNWRP, a Black-owned custom giftwrap company promoting the joy of gifting as self-expression.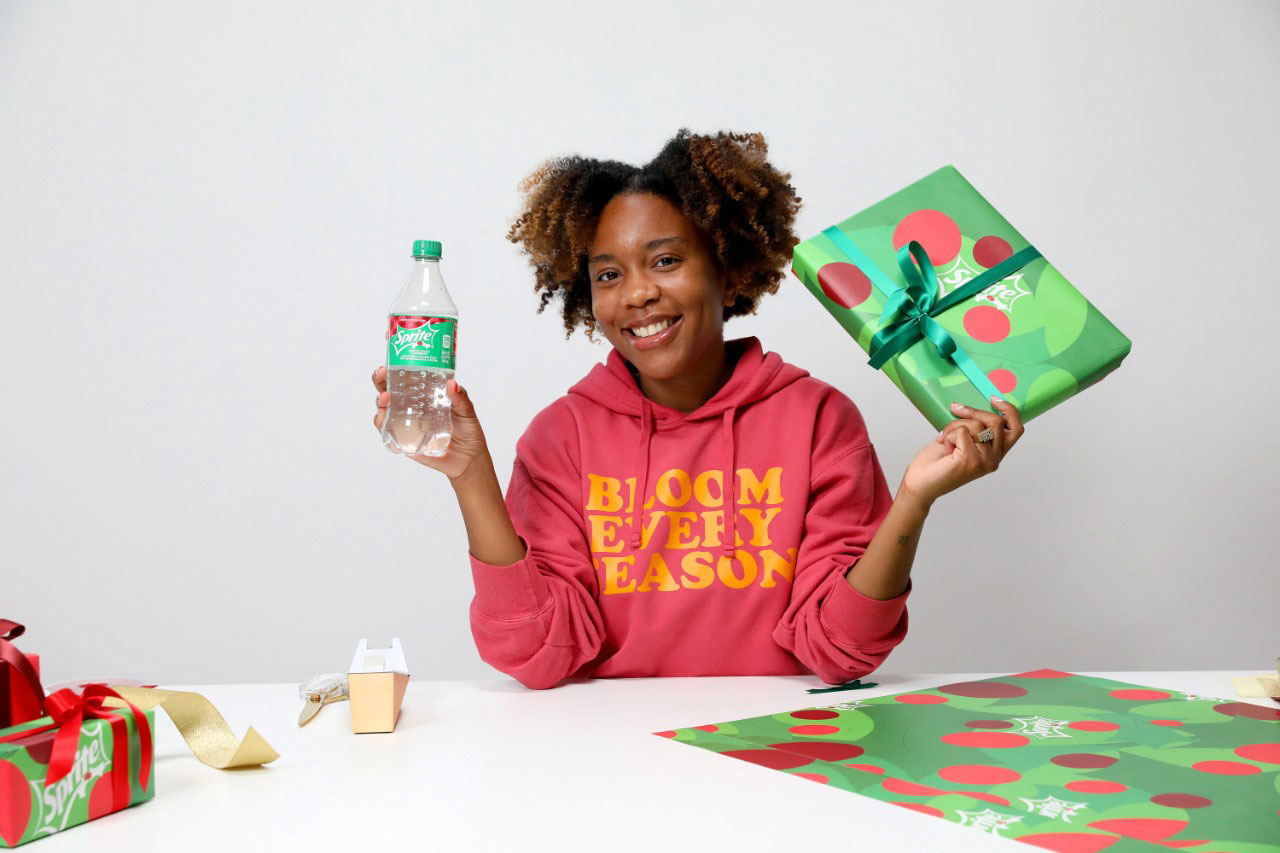 UNWRP created custom gift wrap inspired by Sprite Winter Spiced Cranberry and Sprite Winter Spiced Cranberry Zero Sugar. Starting Oct. 4, Sprite-themed gift wrapping paper will be available to select Sprite fans via surprise-and-delight giveaways, redeemable on UNWRP.com/Sprite. Each Sprite-themed gift wrap set includes three 20"x28" sheets of the gift wrap and ships in a custom, reusable box.