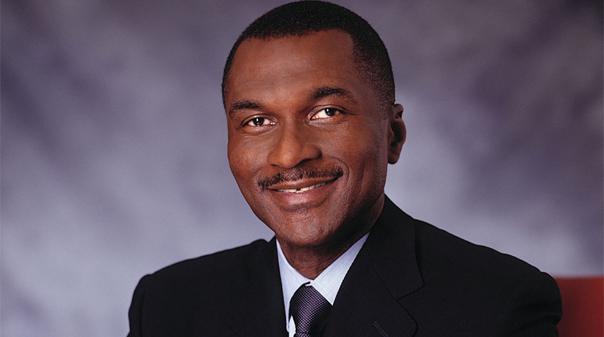 ATLANTA, Dec. 7, 2015 – The Coca-Cola Company today announced that Executive Vice President and Chief Administrative Officer Alexander B. Cummings will retire March 31, 2016 after more than 18 years of distinguished service to the Company.
A highly respected leader within the Coca-Cola system, Cummings joined The Coca-Cola Company in July 1997 as Deputy Region Manager for Nigeria and quickly advanced to become President of Coca-Cola's Africa Group in 2001.  A native of Liberia, West Africa, Cummings led a period of strong growth in Coca-Cola's Africa business, overseeing critical investments in marketing and infrastructure across 56 African countries and territories from 2001-2008. 
In July 2008, Cummings was named to his current position of Chief Administrative Officer to consolidate oversight of key global corporate functions including Legal, People, Strategic Planning, Information Technology, Strategic Security, Sustainability and Technical.  He has played a key role as an executive sponsor of efforts to imbed productivity throughout the Company, including current efforts to achieve $3 billion in annual cost savings by 2019.
"We thank Alex for his tireless service to growing and advancing our business in key markets around the world," said Muhtar Kent, Chairman and CEO, The Coca-Cola Company.  "Alex's legacy will be as a leader who focused on growth and made us more efficient and effective.  He also has a passion for our people and a vision for building sustainable communities as part of our local business.  We wish will him well on his retirement."
During Cummings' time as Coca-Cola Africa's President, he oversaw the creation of The Coca-Cola Africa Foundation in response to the growth and impact of the HIV/AIDS pandemic.  In 2001, the Foundation established an extensive healthcare program for Coca-Cola workers affected by HIV/AIDS and related conditions across Africa in addition to supporting HIV/AIDS prevention and awareness throughout local communities.  Today, The Coca-Cola Africa Foundation is the largest regional foundation within Coca-Cola's global network with a focus on clean water, health education and entrepreneurship.   Since 2001, it has granted more than $100 million to support sustainable communities in Africa.
Before joining Coca-Cola, Cummings served in a variety of roles for The Pillsbury Company.
With Cummings' retirement, the role of Chief Administrative Officer will not be filled and the reporting structure for the global administrative functions will be realigned within the existing senior leadership team. 
About The Coca-Cola Company
The Coca-Cola Company (NYSE: KO) is the world's largest beverage company, refreshing consumers with more than 500 sparkling and still brands. Led by Coca-Cola, one of the world's most valuable and recognizable brands, our Company's portfolio features 20 billion-dollar brands including Diet Coke, Fanta, Sprite, Coca-Cola Zero, vitaminwater, Powerade, Minute Maid, Simply, Georgia and Del Valle. Globally, we are the No. 1 provider of sparkling beverages, ready-to-drink coffees, and juices and juice drinks. Through the world's largest beverage distribution system, consumers in more than 200 countries enjoy our beverages at a rate of 1.9 billion servings a day. With an enduring commitment to building sustainable communities, our Company is focused on initiatives that reduce our environmental footprint, support active, healthy living, create a safe, inclusive work environment for our associates, and enhance the economic development of the communities where we operate. Together with our bottling partners, we rank among the world's top 10 private employers with more than 700,000 system associates. For more information, visit www.coca-colacompany.com, follow us on Twitter at www.twitter.com/CocaColaCo or find us on LinkedIn at www.linkedin.com/company/the-coca-cola-company.
###