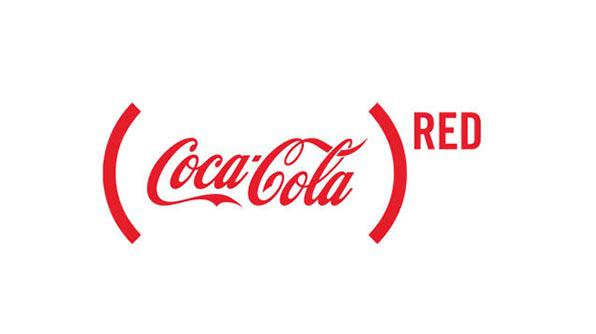 Donate to Win Special Experiences including Backstage with Bono, Join Avicii On Stage, See Queen + Adam Lambert On Tour, Spend the Day with OneRepublic & more. 

ATLANTA, Nov. 3, 2014 — The Coca-Cola Company, in partnership with (RED), invites people from all over the world to join efforts to help end mother-to-child transmission of HIV with the launch of a new campaign, titled "SHARE THE SOUND OF AN AIDS FREE GENERATION".  The campaign will feature an array of top artists as they debut new music, and offer exclusive experiences encouraging people to come together, to share, and most importantly—to give.  Funds raised from the campaign will go to the Global Fund to fight AIDS, Tuberculosis and Malaria to finance grants which provide HIV prevention, testing, counseling, treatment, and care services. 
The month-long global program which runs through World AIDS Day on December 1st, 2014, shares a message of hope and unity to empower today's youth to understand they can be the generation to end the AIDS pandemic. 650 babies are born every day with HIV, yet life-saving medication exists and costs as little as $.40 a day.  That same medication can reduce the risk of an HIV-positive woman passing on the virus to her baby by 95%.  In 2013, for the first time since the discovery of the virus, more people were newly added to treatment than were newly infected with HIV, a critical milestone marking the beginning of the end of AIDS.
"One of the primary goals behind the movement of this campaign is to use the power of music to rally millennials in realizing that an AIDS Free generation is within reach," said Emmanuel Seuge, Vice President, Global Alliances & Ventures, The Coca-Cola Company.  "We are grateful to all of the artists who are joining us in this remarkable effort."

New Music
The campaign kicks off with the debut of Queen's "Let Me in Your Heart Again," a previously unreleased song, mixed by William Orbit exclusively for the (Coca-Cola) RED campaign.  The song features the iconic vocals of the late Freddie Mercury, who passed from AIDS in 1991.  Each week, a new artist will unveil an original song which will be available to download on iTunes with proceeds benefiting the Global Fund. The tracks include:

"Let Me in Your Heart Again" (William Orbit Mix) by Queen featuring Freddie Mercury (Week of November 3)
"Together" by Aloe Blacc (Week of November 10)
"Divine Sorrow" by Wyclef Jean featuring Avicii (Week of November 17)
"I Lived (RED) Remix" by OneRepublic (Week of November 24)
"It's been 23 years since the world lost our beloved Freddie Mercury," said Queen guitarist Brian May.  "We've made extraordinary progress in the fight against AIDS in that time.  But we cannot simply rest on the fact that the treatment is available.  We must ensure that it is provided.  Roger and I are proud to lend this rediscovered song to the (Coca-Cola) RED campaign, in the hope that Freddie's powerful voice can inspire the world yet again."
Unique Experiences
Coca-Cola and (RED) have partnered with OMAZE, a leading fundraising platform that specializes in offering the chance to win once-in-a-lifetime experiences that require fans to make a donation to secure a chance of winning.  Fans will be able to enter to win incredible experiences, including:

Go Backstage with Bono and Win his Guitar: Get flown to a U2 show where Bono will give you his custom (RED) Gretsch guitar and sign it for you backstage.  (Omaze.com/Bono)
The Ultimate EDM Year of Your Life:  Avicii has designed his own special experience for a fan to win tickets to three of the biggest music festivals in the world and ultimately join Avicii on-stage in Las Vegas next year. 
On-Stage with Queen + Adam Lambert: Queen and Adam Lambert are inviting two fans to sit on-stage for their concert at the O2 Arena London. They will also be given a VIP tour of Queen's legendary recording studio in Montreux, Switzerland. 
Live Like OneRepublic for a Day: OneRepublic has also created a fundraising experience where a lucky fan can spend the day with the band and enjoy VIP access to a show. 
The Coca-Cola Company is dedicated to the fight to end HIV/AIDS. Since 2006, The Coca-Cola Company and its foundations have committed over $15 million in the fight to end AIDS through awareness, education and prevention.  In 2011, The Coca-Cola Company initially pledged $5 million to the Global Fund through the partnership with (RED) and has recently raised its commitment by an additional $2 million donation directly to the Global Fund.  This year, Coca-Cola will leverage the size and scale of the system to rally for the cause, ultimately activating this campaign in over 40 countries worldwide.    
"Incredible things have happened in the fight against AIDS, bringing the pandemic to a tipping point. There is much to celebrate, but we must also renew our vow to wrestle this virus to the point it becomes part of our history not our present, said Bono, (RED) co-founder. (RED) partners like Coca-Cola are on (RED) alert this World AIDS Day to keep the pressure up, with the help of longtime AIDS activists Queen, and musicians Avicii, Deadmau5, Wyclef Jean, Aloe Blacc and OneRepublic.  Music fans have been a real army in the fight against AIDS, we hope this campaign will swell the ranks."

About The Coca-Cola Company
The Coca-Cola Company (NYSE: KO) is the world's largest beverage company, refreshing consumers with more than 500 sparkling and still brands.  Led by Coca-Cola, one of the world's most valuable and recognizable brands, our Company's portfolio features 17 billion-dollar brands including Diet Coke, Fanta, Sprite, Coca-Cola Zero, vitaminwater, Powerade, Minute Maid, Simply, Georgia and Del Valle. Globally, we are the No. 1 provider of sparkling beverages, ready-to-drink coffees, and juices and juice drinks.  Through the world's largest beverage distribution system, consumers in more than 200 countries enjoy our beverages at a rate of 1.9 billion servings a day.  With an enduring commitment to building sustainable communities, our Company is focused on initiatives that reduce our environmental footprint, support active, healthy living, create a safe, inclusive work environment for our associates, and enhance the economic development of the communities where we operate.  Together with our bottling partners, we rank among the world's top 10 private employers with more than 700,000 system associates. For more information, visit www.coca-colacompany.com, follow us on Twitter at twitter.com/CocaColaCo, or find us on LinkedIn at www.linkedin.com/company/the-coca-cola-company. 

About (RED)
(RED) was founded in 2006 by Bono and Bobby Shriver to engage businesses and people in the fight against AIDS.  (RED) partners with the world's most iconic brands who contribute up to 50% of profits from (RED)-branded goods and services to the Global Fund. (RED) Proud Partners include: Apple, Starbucks, Galaxy Chocolate (UK), The Coca-Cola Company, Bank of America, Beats by Dr. Dre, Belvedere, Claro, SAP, Telcel and Live Nation Entertainment. (RED) Special Edition partners include: aden+anais, Jonathan Adler, Theory, HEAD, Kidrobot, Mophie, FEED, Sir Richard's Condom Company, Shazam, Square, Girl Skateboards, Nanda Home, Bottletop, Fatboy USA and Bed Bath & Beyond. To date, (RED) has generated more than $275 million for the Global Fund to fight AIDS, Tuberculosis and Malaria, to support HIV/AIDS grants in Ghana, Kenya, Lesotho, Rwanda, South Africa, Swaziland, Tanzania and Zambia.  100 percent of that money goes to work on the ground – no overhead is taken.  Global Fund grants that (RED) supports have impacted more than 55 million people with HIV prevention, treatment, counseling, HIV testing and care services. (RED) is a division of The ONE Campaign.  Learn more at www.red.org.

About the Global Fund to fight AIDS, Tuberculosis and Malaria
The Global Fund is a 21st-century organization designed to accelerate the end of AIDS, tuberculosis and malaria as epidemics.  As a partnership between governments, civil society, the private sector and people affected by the diseases, the Global Fund mobilizes and invests nearly US$4 billion a year to support programs run by local experts in more than 140 countries.  By challenging barriers and embracing innovative approaches, partners are working together to end these epidemics.  Learn more at www.theglobalfund.org.

About OMAZE
Founded by writer/filmmakers and friends from college, Matt Pohlson and Ryan Cummins, Omaze is an online charity platform that gives anyone the chance to win once-in-a-lifetime experiences that also support remarkable causes.  Omaze has worked with top actors, musicians, and athletes around the world including George Clooney, Ben Affleck, Matt Damon, Lady Gaga, Will Smith, George Lucas, Jennifer Lopez, and Phil Jackson, to name a few.  For more information, please visit www.omaze.com.

 ###