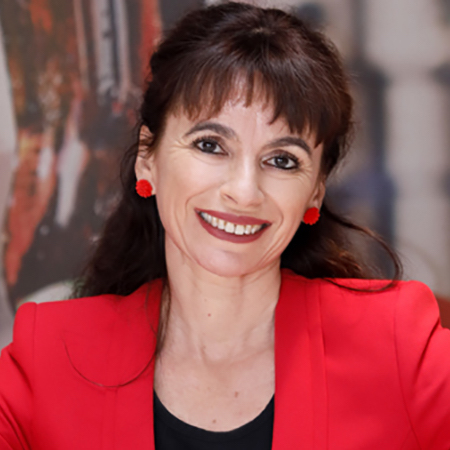 President, Global Ventures
Evguenia (Jeny) Stoichkova is president of Global Ventures for The Coca‑Cola Company, a unit that focuses on globally scaling acquisitions and brands, including Costa Coffee and Coca‑Cola's investment in Monster Beverage Corp.
Prior to her current role, Stoichkova served as president of the company's Eurasia & Middle East operating unit.
From 2017 to 2020, Stoichkova was president of the Turkey, Caucasus and Central Asia business unit. From 2013 to 2017, Stoichkova served as franchise general manager for Italy and Albania. From 2010 to 2013, she was franchise operations director for Romania, Bulgaria, Moldova and Albania.
Stoichkova joined Coca‑Cola Bulgaria in 2004 as franchise country manager. She became marketing manager for sparkling soft drinks in the Adriatic and Balkans business unit in 2007. She was named as area marketing manager in Romania, Bulgaria, Moldova and Macedonia in 2008 before becoming brand director for still beverages for South Eastern Europe in 2009.
Stoichkova started her career at Danone Group in 1994 and led Danone marketing in Bulgaria from 2000 to 2004.
Stoichkova is a native of Bulgaria.